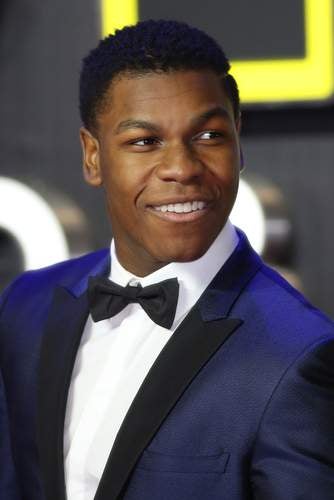 Preacher's son turned actor, British born John Boyega has an estimated net worth of $2 million.
Named John Adedayo B. Adegboyega by his Nigerian immigrant parents—Samson (a preacher) and Abigail (who worked with the disabled) —John Boyega was born in Peckham, London, on March 17, 1992.
A nine-year-old Boyega was first spotted by Teresa Early, the artistic director of Theatre Peckham, at a school play. He soon became seriously involved with Theatre Peckham after procuring outside funding for his acting interest, continuing until the age of 14.
Following up his secondary education at Westminster City School (2003 onwards), and with his parents' support for his choice to act, Boyega then earned a National Diploma in Performing Arts at South Thames College (2008-2010). Subsequently enrolling for a BA course in Film Studies & Media Writing at the University of Greenwich, Boyega soon dropped out in favour of full-time acting.
After training at Hackney's Identity School of Acting, Boyega acted in the plays Six Parties and Category B. His breakthrough came with a role in the sci-fi Attack the Block (2011, salary: $300,000), where he won the Black Reel Award for Best Actor, among various nominations. In 2011, chief critic and reviews editor of the magazine Screen International, Fionnuala Halligan, chose Boyega as one of the "UK Stars of Tomorrow 2011". Boyega was showcased on the front cover of July 2011 Screen International.
Soon, he was given a significant role in the film Half of a Yellow Sun (2013, salary: $2,000), an adaptation of Chimamanda Ngozi Adichie's eponymous novel, and later starred in the critically acclaimed Imperial Dreams (2014).
Boyega's next role as stormtrooper Finn, in Star Wars: The Force Awakens (2015, salary: $450,000) earned him the BAFTA Rising Star Award, Empire Award for Best Male Newcomer, and several other nominations.
January 2016 saw Boyega launch the production company, Upperroom Entertainment Limited. The same year, Boyega announced that Upperroom Entertainment would join hands with Legendary Entertainment to co-produce Pacific Rim: Uprising (2018), sequel to 2013's Pacific Rim, where Boyega has the lead role. He is also set to lend voice to the 2017 animated TV series Watership Down.
His other movies include: Junkhearts (2011, salary: $15,000), The Circle (2017) and Detroit (2017).
Boyega also acted in the TV series Becoming Human (2011, salary: $10,000), Law & Order: UK (2011), My Murder (2012, TV film, salary: $4,000), The Whale (2012, TV film), 24: Live Another Day (2014, salary: $10,000), Major Lazer (2015, voice role, salary: $20,000), Saturday Night Live (2015) and Tinkershrimp & Dutch (2016).
An equally good voice-actor too, he has lent voice as Finn to the video games Disney Infinity 3.0 (2015, salary: $3,000) and Lego Star Wars: The Force Awakens (2016). Boyega also played Finn in the theme park attraction Star Tours – The Adventures Continue (2015).
Boyega is slated to appear in the latest Star Wars movie, The Last Jedi, to be released on December 15, 2017.