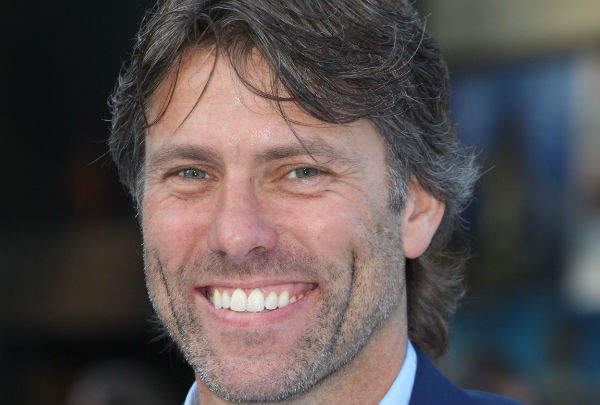 John Bishop's net worth is estimated to be £18 million.
Born in Liverpool on November 30, 1966 and raised in Cheshire, John Bishop studied at Manchester Polytechnic graduating with Bachelor of Arts in Social Science.
Working as a medical rep in the 1990s, Bishop's first stand-up performance came in October 2000 at Manchester. He stood as a finalist in competitions such as So You Think You're Funny, and later went on to win the City Life North West Comedian of The Year Award.
Did Bishop carry on with his day job and pursue his comedy career?

In 2006, Bishop left his job and became a full-time comic.
In 2008, he was part of the panel show 8 Out of 10 Cats and appeared on Live at the Apollo for the BBC.
The following year at the Edinburgh Fringe Festival he was nominated for an Edinburgh Comedy Award for his show Elvis Has Left the Building, appeared in Comedy Showcase, Lunch Monkeys and began his own show — John Bishop Meets — on LFC TV.
In 2010, Bishop appeared on Act Your Age (Radio 4) and Mock the Week (BBC), the E4 series Skins, Route Irish, A League of Their Own and BBC One's John Bishop's Britain (2010-2011). He was also a guest on James Corden's World Cup Live (ITV), the BBC shows Would I Lie to You?, Have I Got News for You and QI. Bishop disclosed on Friday Night with Jonathan Ross that before his TV success he used to be a warm-up for the same show.
Inking his autobiography How Did All This Happen? in 2013, Bishop also hosted the Royal Variety Performance with Prince Charles and Princess Camilla, the Duchess of Cornwall, in the audience at the London Palladium the same year.
Hosting Sky 1's John Bishop's Only Joking (2013) and John Bishop's Australia (2014), he now hosts the John Bishop Show (2015).
Established in 2003, Bishop's company Milo Properties showed assets amounting to £9,456,350, as of August 2014.
The Liverpool fan lives with wife Melanie and three sons in their £2.25 million Cheshire mansion.