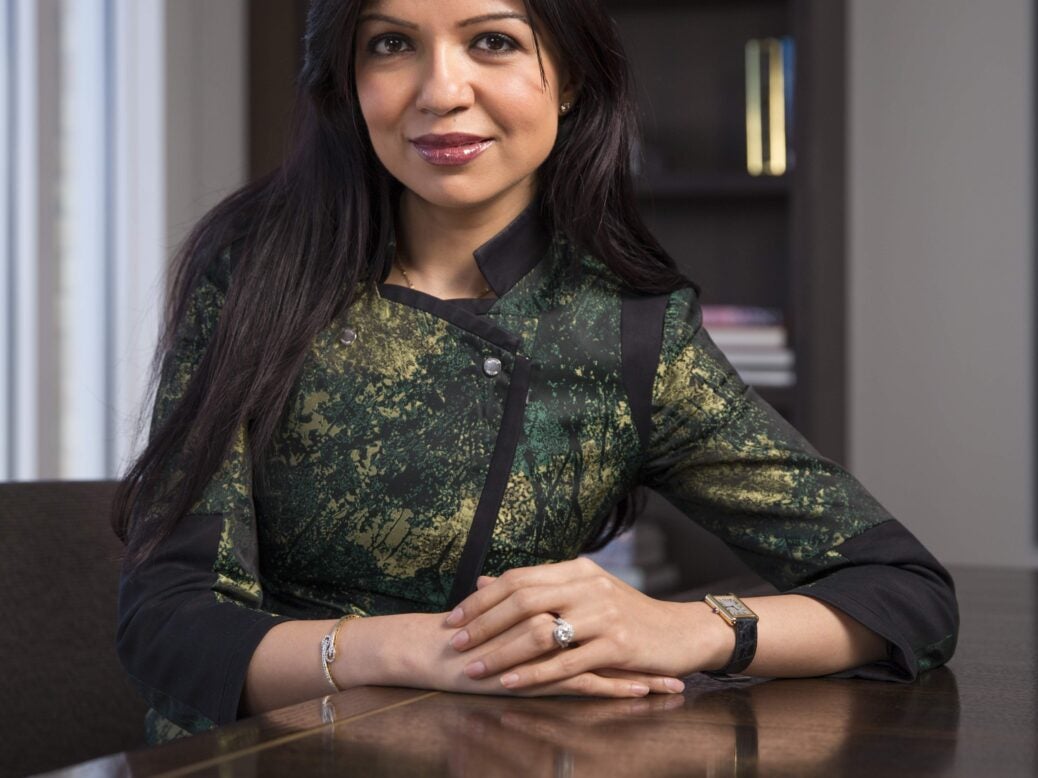 There's a stability to the UHNW and HNW top tens of the Spear's Wealth Managers Index, after a year in which politics has stymied adventurous urges, writes Christopher Jackson
'The trouble is,  there's nothing's really happening,' recruitment guru Edward Bonfeld-Smith told us when Spear's met him ahead of research for this year's wealth management index.
He added: 'No one's making any money.' While that was perhaps an exaggeration – there are still pockets of value out there – it is probably true to say that we are in a sort of limbo, with the sense of everyone toiling under a looming bear, which may in reality only be a bear's shadow.
One person who's still making money is that perennial rainmaker Charlie Hoffman, for a long while now the talisman at HSBC Private Bank, who retains his place in our top ten. He tells us he now handles assets around the $15 billion mark: 'We both preserved clients' capital and grew it in line with their hopes and aspirations.'
Other evergreen practitioners are our 2018 Outstanding Achievement of the Year award-winner Nick Hornby; Amit Kotha, who has exceptional market share among UHNWs in Asia; and Citi Private Bank's Jeremy Knowland, who tells us he views Brexit as being 'less of an issue' than a potential general election.
Meanwhile, Giles Pascoe is an important figure at Goldman Sachs, the subject of our cover story for this issue. 'We are literally a boutique within the firm,' he tells us. JP Morgan is represented by the 'very smart, very sharp' Aastha Gurbax, a former winner of the Spear's Young Turk award who has made good on her promise.
Elsewhere, Charles Costa Duarte – our UHNW Wealth Manager of the Year at the 2018 Spear's Wealth Management Awards – is now the name to know at Rothschild Wealth Management, a business not to be confused with its Geneva namesake.
Khaled Said, one of three founding partners at Capital Generation Partners, has experienced a couple of big client wins this year, no doubt helped by the recruitment of Michel de Carvalho to the chairmanship in 2018.
New arrivals include James Barton of Featherstone Partners, a wealth manager of wit and freshness. 'People are just fed up with the big banks,' says the natural disruptor, 'and I think they feel a bit patronised by wealth managers and they realise that IFAs don't really offer much quality – that's the gap we're plugging.'
In Spear's view, the big banks have their place – but Barton is included in our upper echelon in the knowledge that some clients will find his candour refreshing.
Meanwhile, Duncan MacIntyre represents Lombard Odier, itself a firm leading the way in impact investing. We also have a new arrival in our list in the shape of Chris Ivey from Cambridge Associates.
Skin in the game
On the HNW front, there are also people prepared to say the economic environment isn't as stagnant as all that. 'If we ever lose money for our clients,' says 2018 HNW Asset Manager of the Year and perennial top-tenner Ross Elder of Lincoln Private Investment Office, 'we lose money for ourselves and our families.'
Naturally, he retains his place, as does LGT Vestra's Bandish Gudka – also a former HNW Asset Manager of the Year – who tells us how he played the sitar at a client's wedding.
Meanwhile, Chris Boon has long been the go-to figure at Close Brothers, and Patrick Wilson of Credit Suisse has one of the largest books of business at the bank. In our interview with him, he explains how networking can build your book of business.
At Investec, James de Broë-Ferguson is still the standout figure. and Tim Bailey of Cazenove Capital continues to be a name to know. Charles White – nominated for 2018's HNW Asset Manager of the Year – has a superb reputation at McInroy & Wood. That still leaves room for movement.
Fresh to our upper echelon is Josh Matthews of Maseco, who heads a business with profound knowledge of matters with a US-UK nexus.
Meanwhile, Petronella West, the still relatively new CEO of Investment Quorum, tells us: 'I really believe that the more senior you become, the more self-awareness you need.'
Also new to our top flight is our 2018 Private Banker of the Year, Quentin Marshall of Weatherbys. Marshall touts the importance of old-fashioned 'integrity, courtesy and respect'.
These professionals toil in a surreal bull market, where rising wages and low unemployment are still somehow failing to generate the kind of confidence one might expect.
That's partly due to a volatile Twitter-driven environment: on apps today, clients can see stocks which were rising when they went to bed falling when they wake. It all comes down to politics.
Whether it be Donald Trump's prospective trade wars or the perennial faff over Brexit, the times feel insecure. But this has always been the case. Besides, if the existence of uncertainty were held to be invalidating for a wealth manager, then the industry – and this index – would have to be scrapped altogether.