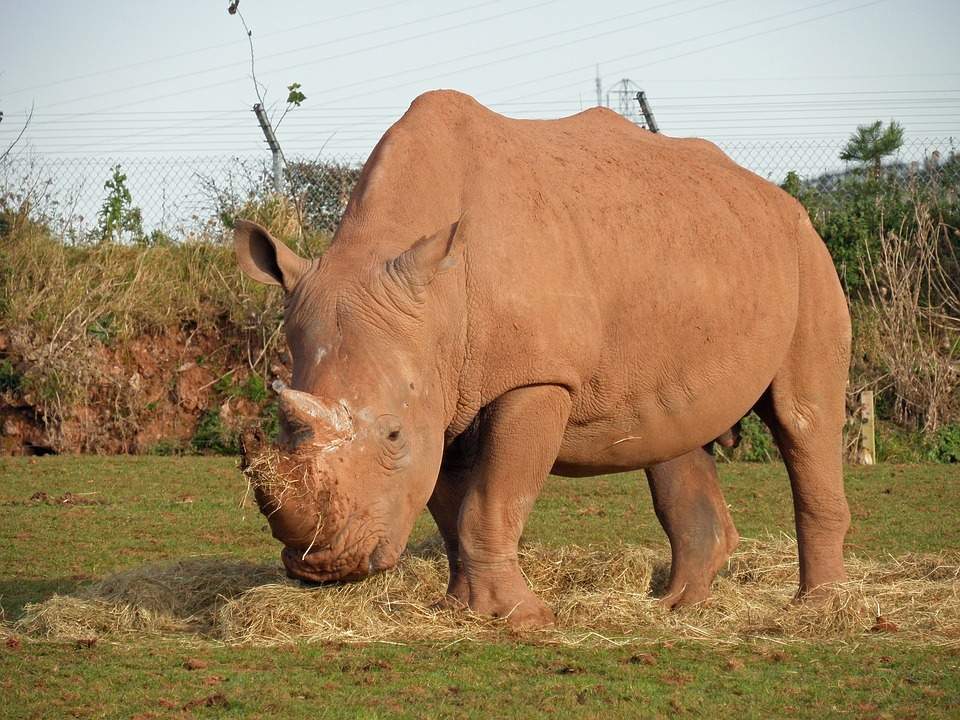 One man's research and fearless undercover work put a serious dent in the global illegal wildlife trade – until he was killed in his home. William Cash reports
In late November, Sotheby's made the decision to end the sale of rhino horn artefacts, withdrawing antique lots from an upcoming sale in Hong Kong following pressure from the global conservational and political community.
The decision followed Bonhams' cancellation of its sale in Hong Kong of 21 lots of rhino horn carvings, valued at $3.87 million. This boycott came after 37 wildlife conservation organisations and political leaders demanded the auction houses end future sales.
To understand how this global boycott of the sale of rhino horn and ivory has come about, one needs to have been at the Illegal Wildlife Trade Conference in Battersea in October, hosted by the British government. I was there in my capacity as somebody who has co-created – with screenwriter Tony Macnabb – a McMafia-style TV drama set in the organised crime world of ivory/rhino horn trafficking, set in Nairobi, London and Hong Kong.
The drama was inspired by the undercover work and criminal world of my friend Dr Esmond Bradley Martin, American blue-blood Wasp and the world's number one wildlife investigator.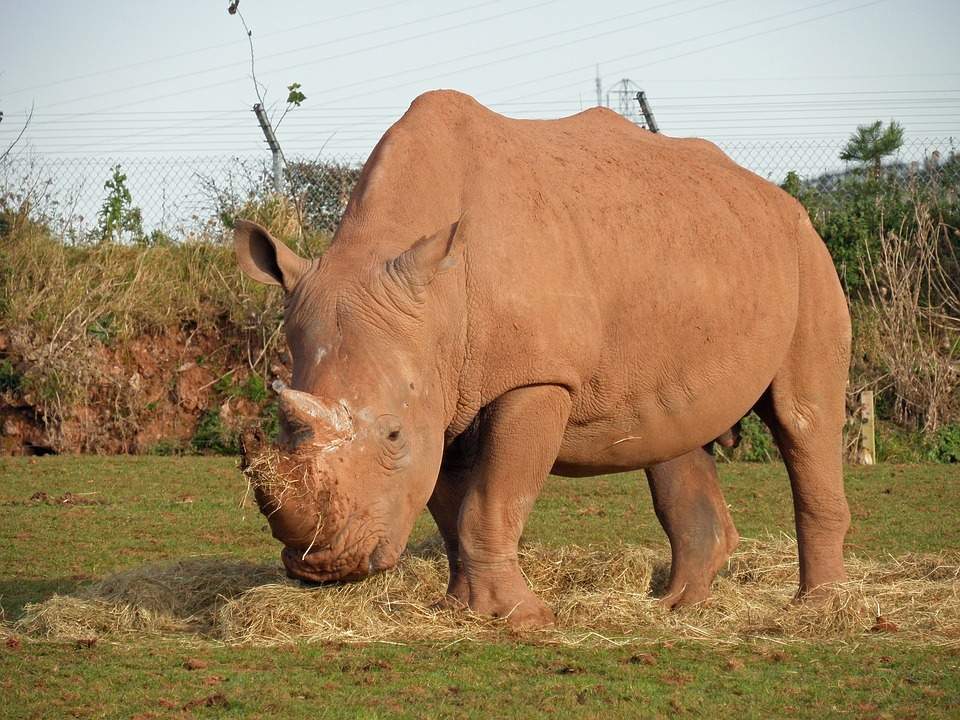 He was stabbed to death in February after opening the safe at his estate in a Nairobi suburb. Nobody has yet been charged with the crime. As Michael Gove made clear in his speech at that October conference, organised crime cartels in the Far East have been closing in on the profits to be made from the world's $23 billion illegal wildlife trade.
This is driving endangered species to the brink of extinction and robbing communities around the world of vital income.
'The criminals who run this trade do more than damage wildlife,' said the government in a statement. 'They use networks of corrupt officials and agencies to undermine sustainable development and the rule of law, damaging the livelihood and growth of local communities.'
Like all illegal cross-border trades, the poaching also funds terrorism and organised crime, and relies on the synergies between them for its operations. Just as the Shining Path in Peru and FARC in Colombia actively participated in and profited from the cocaine trade, so groups such as the Al-Qaeda affiliate Al Shabab – now an ally of IS – have facilitated and profited from the wildlife trade.
Educational material
At the conference, the absence of Esmond Bradley Martin was widely remarked on. Although 76, he was still highly active, exposing the illegal markets that have made trading ivory and rhino horn more profitable than cocaine and heroin. Part of the challenge has been educating African populations that slaughtering their elephants and rhino is wrong, and educating Asians that the centuries-old claims made for enhanced sexual performance are based on myth.
In places where 99 per cent of the population have little to lose, the prospect of making the impossibly large sum of $5,000 for shooting an animal – or only a little more for murdering a wildlife investigator – remains highly attractive.
When Esmond was found stabbed in the neck inside his guarded Nairobi mansion, set in 23 acres in the exclusive Karen suburb of Langata, few in Kenya's expat conservation world believed the police's view that it was a 'botched' random burglary. As somebody who had known Esmond since the mid-Nineties, I certainly didn't.
I know the Villa Langata and know how the doors and windows are secured with bars, how the safe is the sort used by Nairobi banks, and how well the house is protected.
I stayed there as a guest of Esmond and his wife Chryssee while researching an article based on his extraordinary double life: white-haired, academic, linen-suited lecturer with his battered leather briefcase and a taste for Seventies-style Big Lunch ties, and another life altogether as a fearless secret undercover agent exposing the criminal gangs of the world's illegal wildlife trade. Much of the time, as I would learn over my two weeks shadowing him, he would pose as an illegal dealer of 'white gold' – as ivory is called.
How did the scion of one of America's richest steel families – industrial aristocrats on a level with the Rockefellers – end up leaving his cosily protected upper-class American existence for a life of Indiana Jones-style adventure and danger chasing wildlife traffickers and Far Eastern ivory underworld barons? Ironically, Esmond began his conservation journey as a privileged white hunter. His first introduction to Africa was a highly unusual one.
For his 18th birthday present in 1959, his father – who had hunted in 1939 with Baron Blixen, husband of Karen Blixen – presented him and his brother with a six-week big-game hunting safari in the Belgian Congo. Despite the efforts of the Belgian rulers – helped by Henry Stanley – to finance the Belgian empire on the plunder of African ivory, by 1959 the Congo basin was still 'heavy' with elephants, rhino, hippo and other animals.
When Esmond went on his Congo safari, there were well over 1,500 African northern white rhinos in the world. Just a few weeks after his murder, the world's last existing male northern white rhino, called Sudan, died aged 45 at the Ol Pejeta Conservancy, which is run by Richard Vigne in Kenya's Laikipia National Park. Trying to save the northern white rhino from extinction was always high up on Esmond's undercover work.
But in recent years, with the population reduced to just a few – given 24-hour armed guards – there was little more he could do to save the species. Although Esmond's death may have been more to do with an attempt to steal the property deeds of his house, it follows a grim sequence of other conservationist killings, including his good friend George Adamson, the British game warden and author who used to stay at the Villa Langata and was murdered in 1989 by Somali bandits in Kora National Park. Adamson's wife Joy, author of Born Free, had been murdered in 1980.
Tireless worker
Esmond was no playboy or member of Kenya's fast-living 'Fun Squad'. At the time of his death he was working on a new report exposing wildlife trafficking in Burma with his co-investigator Lucy Vigne, daughter of the prominent South African Sixties anti-apartheid campaigner and politician Randolph Vigne.
Lucy and Esmond were a team that had worked undercover together for many years, including one trip to Yemen that was straight out of The Year of Living Dangerously when revolution broke out.
They had to pretend to be 'married' in order to make it out of the American embassy and on to a special military charter plane to escape, with Lucy still carrying a rug she had bought at a local bazaar as they ran across the tarmac with the propellers running. Esmond was a driven workaholic, being the author – mostly with Vigne – of hundreds of reports, and many books, that did as much to smash stereotypical Western and Far Eastern cultural myths about rhino horn and ivory as any other 20th-century academic.
His 'intelligence' and undercover approach to his research helped change political and cultural attitudes to rhino horn poaching and ivory smuggling as much as that of better-known Kenya wildlife pioneers. They included his friends paleoanthropologist Richard Leakey and elephant conservationist Iain Douglas-Hamilton, founder of Save the Elephants, for whom Esmond and Lucy wrote ten undercover reports. When I saw Douglas-Hamilton at the Illegal Wildlife Conference, he expressed 'disbelief ' that nobody had been charged with his friend's murder.
'Esmond worked at a pace that would have exhausted a man half his age, rarely taking time away from his work,' he said. 'Just two days before his death he was in our Nairobi office, excited to see the Laotian translation of his latest report into Laos's growing trade, and eager to discuss how it could be used to greatest effect.'
That report revealed Laos as a black-market hotspot where illegal wildlife trading was as rife as drugs, gambling and eastern European prostitutes.
It documented and photographed the shops that were displaying carved tusks, ivory bangles, pendants and beaded bracelets for the Chinese market. 'They found that Laos was the fastest-growing illegal ivory market in the world,' said Douglas-Hamilton. Such work was highly dangerous and Esmond made many enemies, not the least in the wildlife-smuggling world.
It was the 'Tai-Pen' crime lords behind these ruthless gangster-style operations – with wildlife trafficking caught up in sex slave rings, drugs, money laundering, 'ivory for guns' arms trading and Far East luxury goods counterfeiting factories – that was Esmond's real target of interest, and what human psychology lurked behind such operations. Inevitably, as in Joseph Conrad's Heart of Darkness, the money trail revealed by Esmond was one of greed, crime and human corruption, from politicians to customs officers to even game wardens and guards in national parks.
After we became friends in Kenya, I would occasionally see him when he came to London, where he also wore his trademark linen suits, with a silk handkerchief in his breast pocket. The last time I saw him was for lunch in London – he used to stay at a hotel in Knightsbridge – after a shopping trip in Harrods. But I knew that was not the only reason he was in Britain.
He was worried about how London – the world's largest exporter of antique ivory – was becoming a profitable black trade hub for the 'auction house' laundering of ivory artefacts that were expertly faked and 'aged' to make them appear like old curios or antiques 'manufactured' before 1947.
They could then be legitimately sold at auction houses and exported around Europe (without official certification) and to dealers in the Far East, many of whom have close links with underworld crime bosses who regard illegal wildlife trade as just another market.
'The faking is very good,' said Esmond. 'Auction houses often turn a blind eye.' It is exactly this sort of black-market racket – now closed down – that Esmond used to enjoy exposing, although ironically he himself was an art collector who appreciated the workmanship of genuine antique ivory carvings.
No doubt he was off after lunch to snoop around London's antique markets and talk with ivory curio dealers, often posing as a 'buyer' or dealer with connections in the Far East. As London's Met Police Wildlife Crime Unit has been made aware, some so-called pre-1947 ivory was actually carved from recently slaughtered ivory that had been smuggled into the UK. This was proven when an ivory artefact confiscated from an antiques fair at Alexandra Palace in 2016 was found – through carbon dating by a laboratory at Oxford University – to have been from an animal killed around 2004.
China crisis
The work took Esmond and Lucy all over the world. In Taiwan, Macao or Hong Kong, and China, rhino horn medicine balls were traded as part of a global wildlife black market that the World Wildlife Fund estimates is still worth £15 billion a year.
That the global ivory and rhino horn market has shrunk, with the export of 'antique' ivory now banned in most countries, is partly thanks to Esmond's efforts. He was fearless to the point of reckless.
But he was also something of an enigma: able to escape from being chained to a radiator in a Khartoum jail by the mukhabarat (the Sudanese secret police), but never quite able to shake off his white, Anglo-Saxon, blue-blood origins that brought him to Africa when he was 21.
It was an adventure that was to change his life, as he turned from privileged hunter to zealous anti-poaching investigator. In the Seventies he became a leading force in helping to shut down major ivory and rhino horn trafficking routes.
He was instrumental in persuading China to close its rhino horn trade in 1993 and its ivory trade last year. It was the undercover work of Esmond and Lucy Vigne in Shanghai, and other cities – as usual, posing as traders or dealers – that was instrumental in China introducing a ban on all commercial processing and sale of ivory.
All 'registered' trading was stopped. The team's ground-breaking intelligence work going back 25 years has led to the 'significant' reduction in ivory trade in China – by almost two-thirds in the past three years.
The report for Save the Elephants details a decline in the retail market up to the end of 2015. 'The price of ivory is falling as people realise that they have to get rid of the ivory they have before the ban on its trade takes effect,' Esmond had said on the report's release.
'The trade in ivory is no longer sustainable for China since it has become a high-risk and low-return investment.'
He also pointed out that the drop in the price of ivory in China was directly related to reduced poaching in Kenya. Last year China closed 34 ivory factories, along with 130 retail outlets.
The team's 2017 ivory report, Decline in the Legal Ivory Trade in China in Anticipation of a Ban, was in many ways a vindication of his efforts, as Esmond always believed the only way to stop the poaching was to close down the illegal trade routes and commercial markets.
'Our findings from 2015 and 2016 in China show that the legal ivory trade, especially, has been severely diminished,' said Lucy. Yet despite such progress, the threat to wildlife is still critical.
An estimated 20,000 elephants are still killed every year, according to the World Wildlife Fund – one elephant killed every 26 minutes. Esmond's life's work was not in vain, but we need more like him to step up.
William Cash is founder and editor in chief of Spear's Magazine 
This article originally appeared in issue 66 of Spear's magazine. Click here to buy.