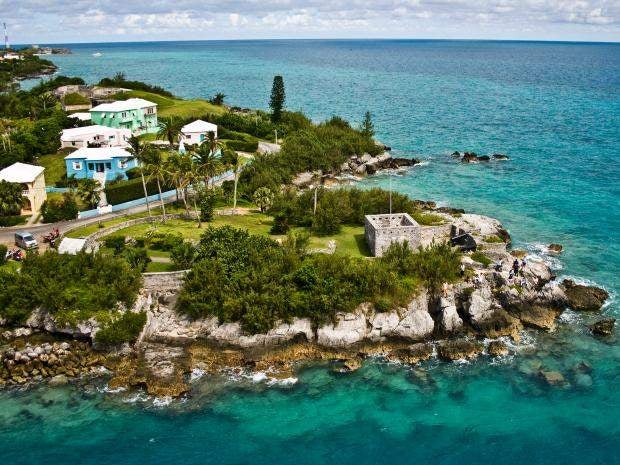 It's a tense game of wait and see for Britain's super rich, following the cyber breach of offshore legal giant Appleby, reports Emelia Hamilton-Russell
When the leak of 11.5 million financial documents from Panama law firm Mossack Fonseca hit global headlines back in 2016, it shook the global political elite and triggered investigations into many public figures across the globe.
Now, the International Consortium of Investigative journalists (ICIJ), the same group behind the reporting on the Panama Papers in 2016, has launched a new investigation into another offshore law firm, Bermuda-based Appleby. This followed a tip-off containing leaked documents, which are believed to have been obtained in a cyber-attack last year, according to reports.
Appleby, which also has offices in Jersey, Mauritius and Seychelles and counts UHNWs and FTSE 100 companies as clients, admits that some of its clients' data was indeed 'compromised' in the security breach.
In a statement it said it did not tolerate 'illegal behaviour,' and that the ICIJ's inquiries were 'unfounded and based on a lack of understanding of the legitimate and lawful structures used in the offshore sector.' The firm also said it had investigated the claims 'thoroughly and vigorously,' and was satisfied there was no evidence of wrongdoing 'either on the part of ourselves or our clients'.
The firm added: 'We are committed to protecting our clients' data and we have reviewed our cyber security and data access arrangements following a data security incident last year which involved some of our data being compromised. These arrangements were reviewed and tested by a leading IT forensics team and we are confident that our data integrity is secure.'
Nevertheless, clients of the firm are said to be seeking advice from lawyers and PR firms in preparation for the investigation, and the potential leak of their tax affairs into the public sphere.
James Quarmby, a top tax lawyer from Stephenson Harwood, condemns the mass 'theft' of personal data. 'Is not only unlawful (for instance it breaches data protection law in dozens of countries, as well as the general criminal law) but is also immoral', he says.
'I would be surprised if there is any evidence of deliberate illegality and, as such, I struggle to see what the legitimate public interest there is in publishing this data. Is it the fact that this law firm is in Bermuda that makes it and its clients' fair game? What if someone stole client records from a London law firm – would they be splashed over the internet as well and, if so, would that gain wide public support?'
The problem, Quarmby believes, is that anything connected with 'offshore' is deemed to be guilty until proved innocent. 'We have a case of double standards here and someone ought to be strong enough to point that out,' he adds.
Emelia Hamilton-Russell is a writer and Researcher at Spear's