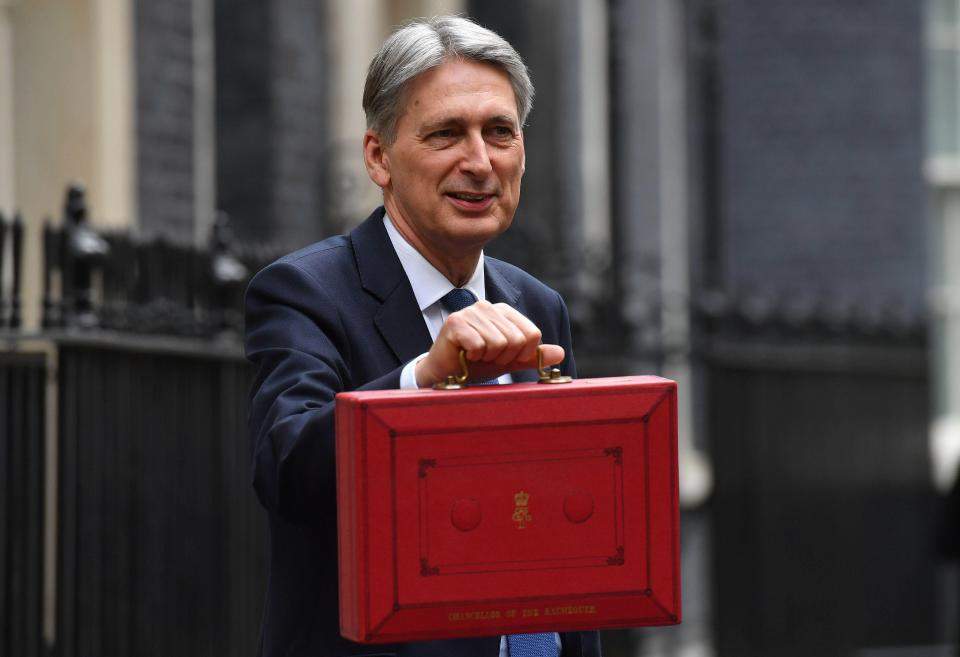 Chancellor Philip Hammond's first (and last) spring budget deserves a cautious welcome, but what more could be expected ahead of the Brexit 'leap in the dark'?
Disraeli's Reform Act of 1867 was notably described by Lord Derby, the then prime minister, as a 'leap into the dark'. By doubling the number of voters, he was committing the country and his party to its own Brexit-moment.
Chancellor Philip Hammond's first- and-last spring budget takes place under the shadow, if one can mix one's metaphors, of another great 'leap in the dark', one that has earned its own well over-used neologism. What Brexit means for all of us and the UK economy, the prime minister's cute expression aside, remains to be seen.
Which is why Mr Hammond's Budget is to be applauded on at least one very important level: the commitment and intention to get government borrowing down to manageable levels (to £16.8 billion by 2021/22) might be pie in the sky number-plucking, but in spirit it's laudable. More than this, as his predecessor George Osborne showed repeatedly, the appearance of fiscal probity is in some ways as important as the reality of it.
So Mr Hammond's refusal to bow to political pressure to give away some of the £29 billion or so in borrowing that is currently surplus to requirements because of improved economic data, and to steer a course towards a less bankrupt future for Britain, is something that Spear's hails. Furthermore, the cuts to corporation taxes from 19 to 17 per cent by 2020 which he promised, when taken alongside efforts to boost productivity by investing in infrastructure, tech and education, all contribute towards demonstrating that global Britain is indeed open for business and in his own words, 'the best place in the world to start and grow a business'.
In so doing we believe that the Chancellor did indeed lay the foundations for his intention to provide a 'strong, stable platform for Brexit'. And certainly it makes very good sense to keep some cash in reserves for the months ahead. As he spoke the pound surged against the dollar, and the FTSE 100 also enjoyed a small Hammond uplift.
For Spear's, his fiscal rectitude in the face of Brexit insulates the budget from much otherwise justified criticism that it did nothing to resolve the punitive levels on Stamp Duty, resolve grievances over landlord taxes, nor to respond to criticism over the new probate fees.
The cut of the dividend tax exemption from £5,000 to £2,000 in April 2018, only introduced last year, which will affect investors as well as company directors, also represents another reprehensible move and will impact those with large share portfolios. However, set against that, the Chancellor did not move in the direction of another form of death tax to plug the gap in paying for social care.
Finally the targeting of the self-employed will also draw much ire – they will deride his slogan about building an 'economy that works for everybody' – but arguably it levels the playing field in a world where the benefits of employment such as meaningful pensions have been eroded to such a drastic degree, and where the state pension benefits, whatever you think of them, have also been equalised to the degree that they have, too.
So on balance, Spear's welcomes Mr Hammond's first Budget; firmly aware, however, that this is the mere overture to the main event which will occur in the autumn, once Article 50 has been triggered and light begins to be shed on the great 'leap into the dark'.