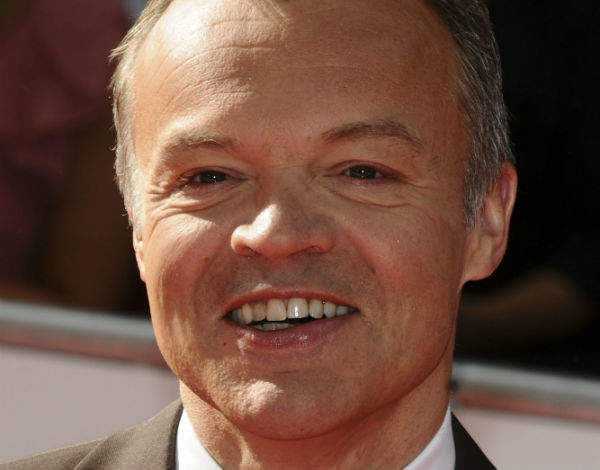 Famous for his cheeky humour, Irish comedian and five-time BAFTA winner Graham Norton has an estimated net worth of £20 million.
Born Graham William Walker, in Dublin, Norton (his great-grandmother's maiden name adopted for stage) moved to the UK to join the Central School of Speech and Drama.
How did Norton rise to fame?

His stand-up act in 1992 as Mother Teresa at the Edinburgh Festival Fringe made headlines when he was mistaken for the real deal. First appearing on UK radio, Norton was a regular panelist and comedian in the early nineties on BBC Radio 4.
He was one of Channel 5's early successes, with his performance as the stand-in host for Jack Docherty's late-night TV talk show winning him an award.
Norton was later co-host for the ITV quiz show Carnal Knowledge in 1996 and also acted in comedy series Father Ted (Channel 4).
Following this early success, Norton began hosting his own chat shows on Channel 4. The first of these, So Graham Norton, won the BAFTA for Best Entertainment Performance in 2000, 2001 and 2002. He also won the 2001 RTS Television Award for Best Presenter and the 2001 TRIC Award for TV Personality of the Year.
Norton took his formula to America's Comedy Central in 2004, with The Graham Norton Effect. He began hosting Strictly Dance Fever 2005 onwards on BBC One, along with Graham Norton's Bigger Picture.
From 2006 to 2010, Norton hosted four series attempting to find leads for West End shows: How Do You Solve A Problem Like Maria? (2006), Any Dream Will Do (2007), I'd Do Anything (2008) and Over the Rainbow (2010).
His hit BBC talk show The Graham Norton Show, airing from 2007, won the BAFTA for Best Entertainment Performance in 2011 and 2012.
Norton was co-host for the first annual Eurovision Dance Contest (2007) in London and the second contest in Glasgow (2008). In 2009, Norton was the side-splitting presenter of the 54th Eurovision Song Contest in Moscow to the appreciation of the British press.
In 2010, he replaced Jonathan Ross' Saturday morning slot on BBC Radio 2 and his advice columns from The Daily Telegraph were published as a book entitled Ask Graham.
Towards the end of 2011, Would You Rather…? with Graham Norton, his panel game show, premiered in the slot immediately after The Graham Norton Show, on BBC America.
In 2012, Norton sold his production company, So Television, to ITV for an estimated £17 million.
Norton's holiday home in Ahakista, County Cork includes his own private beach. The Irish comedian drives a Lexus hybrid RX 450h and boasts a reported annual salary of $5 million. He also supports the Born Free Foundation which focuses on keeping wildlife in the wild.