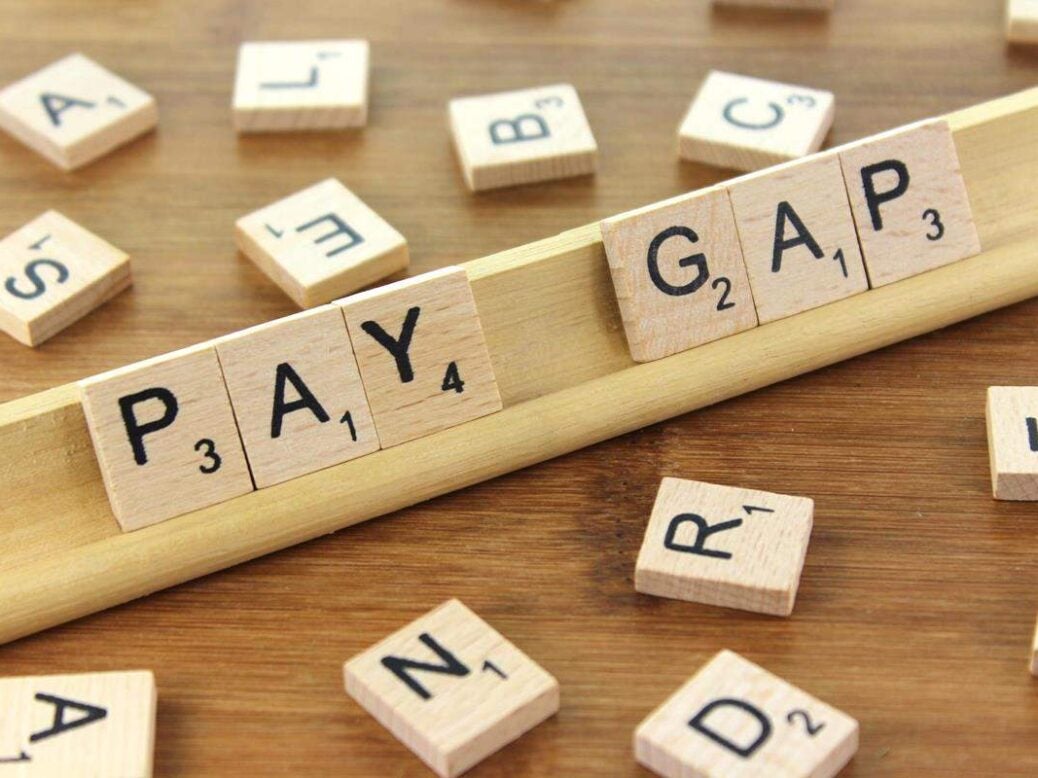 The 87% gender pay gap between the number of men and women earning £1m-plus a year is bad news for everyone concerned – not just women, says Emelia Hamilton-Russell
We all know that women earn less than men. And so we weren't surprised by a research paper, out yesterday which shows that most people who earn over £1 million a year are men. Despite being better educated – UCAS says young women are a third more likely to go to university than men – there are just 2,200 women in the £1 million-plus income bracket, compared with 16,800 men, according to a study by Salisbury House Wealth.
That means that women make up only 13 per cent of highest earners. In contrast, the average gender pay gap is 18.4 per cent, according to ONS.
The gap is widely blamed on the 'motherhood penalty' – those missing months or years that women take away from work to have a family, while male colleagues get promoted into senior management.
But – a controversial statement for a publication focused on wealth – life's not all about money.
Many would argue that the 18 hour days often needed to build a million pound a year career just aren't worth it. Research by psychologists at Purdue University suggests that every pay rise up to around £60,000 a year makes you happier, but any rise after that makes very little difference to what the study calls 'life satisfaction'. Perhaps, then, women are not just better educated, but also smarter – choosing the hallowed 'work/life balance' rather than working their way to riches.
However, the fact that 87 per cent of the people earning over a million a year are male has much wider societal implications, because those with the most money in society are naturally the ones who wield most power.
And that's a problem.
When I asked high-flying corporate recruiter Rhian-Anwen Hamil, CEO of RHA Partners and quite possibly one of the 2,200 in the £1 million plus earning bracket, about the imbalance at the top earlier this year, she said pointedly: 'It's important that women don't just replace an overabundance of men at the top, but rather add diversity of method.
'Once this is recognised, the argument for finding better ways to promote female leaders – by subsidising childcare and allowing flexible working for example – becomes much stronger.
'To me, it's obvious that promoting women is not just a matter of equality.'
Indeed, profit is also affected by a male-dominated C-suite.
Scandinavia's biggest bank, Nordea, studied almost 11,000 publicly traded companies across the globe and found that firms with a woman running the show performed far better than the market.
Hamil puts the success of female-led companies down to emotional intelligence and humility – traits that are becoming the keys to success in the modern world. 'Of course, old-fashioned traits like charisma, eloquence, and good humour are still relevant.
'However, throughout history most – if not all – good leaders have these traits. These days, leaders also need the humility to connect with people and listen to what's going on at the grass roots. And who is best placed to bring these values? … Women.'  As of March this year, there are still only seven female CEOs on FSTE 100 companies. Meanwhile there are just 30 women CEOs in the FTSE 250.
One of the very few careers in which women pip men to the £1 million plus post is in the British modelling industry. Reportedly, female models around 75 per cent more than their male counterparts, and women make up nine of the top 10 highest earning models in British fashion. The only male in the top ten earning bracket is David Gandy, while Cara Delavigne, Kate Moss, Rosie Huntington-Whitley, and Kate's 20 year old sister Lottie Moss are all well into the million pounds-a-year income bracket. So, for ambitious women who are all about the money, and happen to be blessed with superior genes, the message is clear.
Good eyebrows pay much more than a first class honours degree.
Photo credit: Wikimedia Commons
Emelia Hamilton-Russell is a writer at Spear's
Related
Interview: Yanis Varoufakis on the end of Europe — and capitalism
'The sense of injustice is real' — Nigel Lawson on the dark side of globalisation
Ellen MacArthur: why I believe in the 'circular economy'
Main Photo – Alpha Stock Images