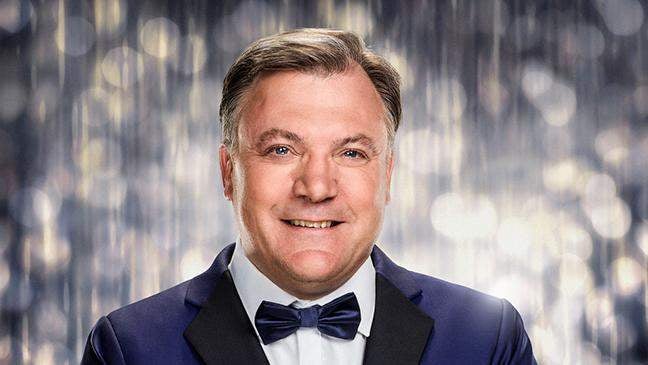 Ed Balls net worth – we calculate that the former Member of Parliament from the British House of Commons is estimated to be worth millions
Edward Michael "Ed" Balls was born on February 25, 1967 to Carolyn Janet Riseborough and Zoology professor Michael Balls, in Norwich. His dad shifted the family along with his siblings (Andrew and Joanna) to Keyworth village, Nottinghamshire (1975), following an appointment at the University of Nottingham Medical School.
From 1978-1985, Ed Balls studied at Nottingham High School, during which time he played rugby and cricket, was a competent pole-vaulter, and also played the violin for the school orchestra.
As early as 1983, Balls joined the Labour Party.
Graduating from Keble College, Oxford (Philosophy, Politics and Economics), he followed it with a specialisation in Economics as a Kennedy Scholar from Harvard's John F. Kennedy School of Government.
Balls became a Teaching Fellow at Harvard University (1988-90), followed by a job as lead economic writer for Financial Times (1990).
In 1994, he was made an economic adviser to Shadow Chancellor Gordon Brown; eventually becoming Chief Economic Advisor to HM Treasury.
An important member of the Fabian Society, one of his Fabian pamphlets supporting Bank of England's independence (1992), was adopted as a policy (1997) when Gordon Brown became the Chancellor. Balls was later elected as Vice-Chair (2006) and Chair (2007) of the Society.
Nominated as the Labour candidate for Normanton constituency, Balls went on to win the 2005 general election and became a Member of Parliament (MP).
In 2007, following Gordon Brown's election as Prime Minister, Balls was elevated to Secretary of State for Children, Schools and Families.
Balls' wife is Labour MP and Shadow Home Secretary Yvette Cooper. In 2008 (after Cooper became Chief Secretary to the Treasury), they became the first married couple working in HM Cabinet. Together they earned about £300,000 per annum, which included Balls' annual salary of £65,000. (Daily Mail)
After the 2010 general election, Balls was elected MP to the new constituency of Morley and Outwood (erstwhile Normanton). That year, after Brown's resignation, Balls was made Shadow Secretary of State for Education. New party leader Ed Miliband then appointed Balls Shadow Home Secretary that October. In January 2011, Balls was made Shadow Chancellor of the Exchequer.
In the 2015 general elections, Balls was unseated by Conservative candidate Andrea Jenkyns. Post-electoral defeat, the ex-MP reportedly received around £33,000 for "resettlement" plus £53,850 in expenses to vacate the House of Commons. (Wikipedia & Telegraph)
He then got into Kennedy School's Mossavar-Rahmani Center for Business and Government (Harvard University) as a Senior Fellow and also became a Visiting Professor at the Policy Institute at King's College London.
Balls participated in reality shows The Great Sport Relief Bake Off and also Strictly Come Dancing (partnering professional Russian dancer Katya Jones), in 2016. Eliminated in week 10, his best moment on the show was dancing to "Gangnam Style". In 2017, Balls also hosted an episode of the BBC's Have I Got News for You.
His autobiography, Speaking Out, was released in 2016.
The family, which includes their three kids, live in a £650,000 terrace house in Hackney, East London. They also own a £900,000 North London house and a property worth £230,000 in Castleford, West Yorkshire. (The Sun & Daily Mail)
Balls has his own day called 'Ed Balls Day' (April 28). On that day in 2011, he misplaced a Twitter search of his name, which was retweeted thousands of times by his followers. Same ritual is still followed.
How does this compare to Jeremy Corbyn's net worth?