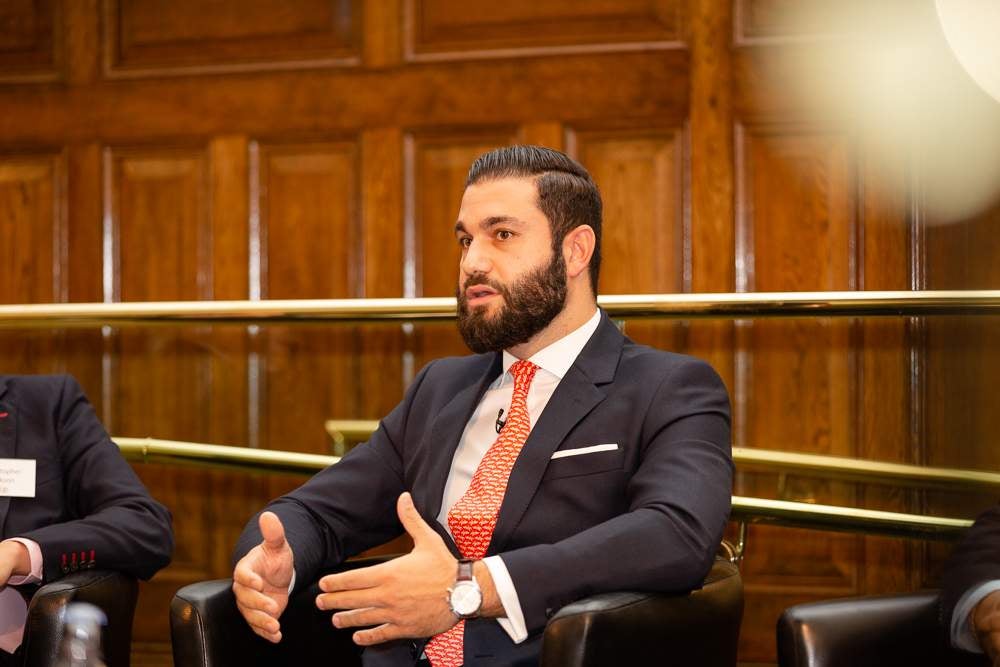 The London wealth management boutique is makes new headway with the acquisition of Falcon private bank amid raft of impressive hires, reports Arun Kakar
London wealth boutique Dolfin has bolstered its investment committee and portfolio, following a recent acquisition of Falcon Private Wealth – the UK arm of Swiss private bank Falcon Private Bank. Dolfin, which sponsored a panel at last year's Spear's Wealth Insight Forum on 'bionic investing', completed the acquisition last month.
The added clout will emphasise the flexibility and ambitions of the boutique's tech-driven wealth management platform, as well as its ability to take on increased scale.
The move brings an added 300 wealth management accounts and £615 million in client assets under management to the firm, which was founded in 2013 and bills itself as a 'custody, brokerage and asset management' provider. Total assets under management now stand at more than $3 billion.
Its new client base is also set to blend in with the platform's international coverage and its specialism in emerging markets. Its allocation concentrations as 16 May covered Asia (30 per cent), UK/Channel Islands (20 per cent) and Eastern Europe (20 per cent), Western and Southern Europe (15 per cent) and Middle East/Africa (15 per cent).
Denis Nagy, CEO at Dolfin, hailed the successful completion of the acqusition as an important for the firm. 'It adds scale in terms of high-quality clients and wealth managers, in line with our international and emerging market strategy,' he said. 'Secondly, it demonstrates the huge appeal of our platform to demanding private clients and their advisers from many different parts of the world and – crucially – that, after six years in business, we have the management and execution capability to take on substantial new business despite the operational complexity involved.'
Its newly strengthened committee, chaired by Simon Black, head of investment management, includes Georgios Ercan, head of sales, Nick McCall, head of wealth management, Amir Nabi, COO, Denis Nagy, CEO, and Adrian van den Bok, head of Dolfin's Malta-based AIFM.
Deliberately broad in its composition, the committee brings together an accomplished group of investment professionals with experience covering a range of mandates, including discretionary, advisory, UK tier 1 investor visas, fund selection and private investment opportunities as well as and leveraging all asset classes and currencies.
Notable additions include David Schneider, a multi-asset investment manager with 13 years of working with UHNWs at Falcon and Jaspal Sian, a former head of UK balanced funds for AXA Investment Management.
'This cements Dolfin's position as one of London's fastest-growing wealth management platforms, the natural partner for clients and private bankers who want to get things done,' added Nagy. 'We look forward to welcoming our new team members, and to offering our new clients both continuity in excellent relationship management and an enhanced range of services.'
Arun Kakar writes for Spear's