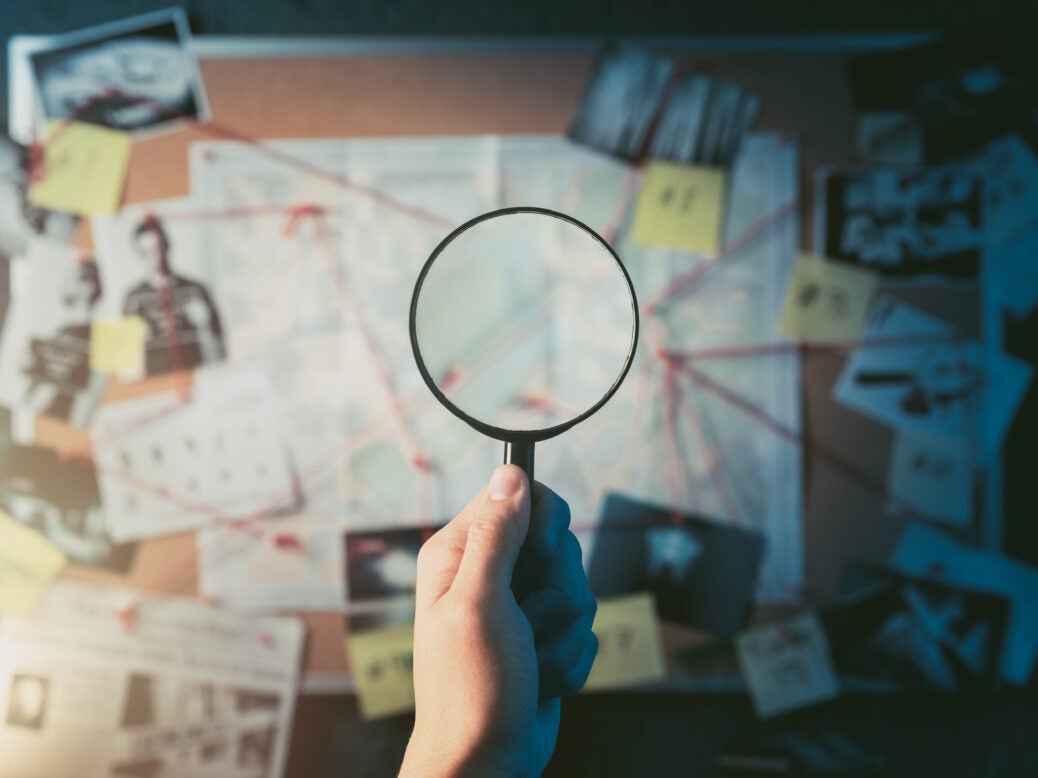 Some HNW divorce battles can develop into a game of hide and seek as sizeable assets go missing…
Over the course of a marriage that lasted more than three decades, Texans Ed and Marie Bosarge amassed a treasure trove of assets that included a 12-home property portfolio (including a private island in the Bahamas), a $5 million Egyptian mummy and a 180ft superyacht.
Then Ed filed for divorce in 2017 and things turned ugly. The pair did not have a prenup and had married in Texas – a 'community property' state where everything earned during their marriage, including profits from his business Quantlab, would be considered as jointly owned.
According to Forbes, Ed's net worth is 'at least' $1 billion, but according to his lawyers, the couple's 'community property' assets total a mere $25 million.
Bosarge was able to make such a claim thanks to the deployment of several trust structures. Everything from company stocks to a $1.9 million necklace was owned by trusts held in states such as South Dakota, which allow assets to be moved and protected without notifying beneficiaries, even if they might be excluded from the new trust.
In a lawsuit, Marie alleged that the structures were used to 'hide income and property and to hold what would otherwise have been personal income and assets'. When they were approached by CNBC over these allegations, attorneys for Ed declined to comment, citing confidentiality rules.
However, in court papers obtained by the outlet, his attorneys have claimed that the assets are owned and controlled by the trust, not him, and are therefore not marital property.
The case has since been put on hold, but it provides a clear example of how complex structuring has become a significant part of many high-value divorce proceedings.
'Tax optimisation' – not divorce – tends to be the main motivation for asset structuring in the first instance, says Dr Stephen Bence, CEO of law firm Vardags.
'As tax rules have become more and more sophisticated, so tax planning has become more and more sophisticated. And the pace of this cat-and-mouse game has undoubtedly increased in recent years.'
But these mechanisms can often be used to later 'fend off' a spouse, especially in certain offshore jurisdictions where one can establish a company without the requirement to prepare accounts or be named in a public record of ownership.
Some jurisdictions such as Panama even use 'bearer shares', which allow the owner to hold a physical share certificate, meaning nobody else knows who owns the company.
'Creating a web of companies, across multiple jurisdictions, can make this even more impenetrable,' Bence explains. Then there are cases when a party will not hide the asset but instead claim that they are nothing to do with their true owner.
This can entail giving away assets to relatives or trusted associates, or using trusts with a charity as the ultimate beneficiary.
In one recent example, Chinese conservationist Li Quan attempted to claim a share of £25 million worth of assets in a tiger charity by alleging that her spouse Stuart Bray had spent donations on fine wines.
William Longrigg, a partner at Charles Russell Speechlys, tells Spear's that he's had 'several' cases where 'essentially charitable trusts' have been set up, but questions has been raised as to the how the assets have been used by a party.
'These concepts are very little understood by the people who set up the trust because they take the firm view that nobody can touch the stuff once it's in trust, but the English courts may have a different approach,' he says, noting that his practice has seen a 'significant' increase in complex financial cases over the past 25 years.
Some parties keep assets in jurisdictions that are unlikely to uphold an English court order requesting access, says Bence.
'It's all very well a claimant having a piece of paper that says they are entitled to a large sum of money, but if the asset is in a "hostile" jurisdiction it can be impossible to enforce the English order.'
London enjoys a reputation as 'the divorce capital of the world' not just because of its courts' generous awards to financially weaker spouses, but also because of the analysis that courts carry out in terms of assets and resources, notes Longrigg. English courts tend to take a 'robust' view on the reality of asset structuring.
'In England, individuals who are getting divorced have a duty of full and frank disclosure to the courts, and that's very important,' he tells Spear's.'If they don't give a full and frank disclosure, essentially they're in contempt of court, which is potentially punishable by imprisonment.'
Before the money can be demanded, it must first be tracked down. Vardags and Charles Russell Speechlys both have teams that can forensically trace assets through rigorous investigation of transactions, investments and so on. Sometimes information in the public domain can be a giveaway, Bence says.
In other cases a more 'personal' method may be required. Clients might be asked for details or recollections that can be used to build a picture of their spouse's activities.
In one instance, Bence's client made his team aware that their spouse had been on a business trip to the US – but no sign of this appeared on their credit card statements.
The firm's team followed up the information and discovered that the spouse had been using a company credit card linked to a business in the Cayman Islands, itself owned by a Cayman Islands trust, of which the spouse was a beneficiary.
'That small detail led to us uncovering a web of internationally based companies serving to conceal a vast fortune,' Bence recalls.
'While those who are dedicated to concealing assets will try a huge variety of tactics, that is no guarantee they will succeed – it is extremely difficult to hide assets from a concerted, professional and skilled interrogation.'
Read more family law coverage from Spear's
The Spear's Family Law index 2021
To the victor, the spoils: When UHNW divorce becomes a battle, this is how top lawyers win