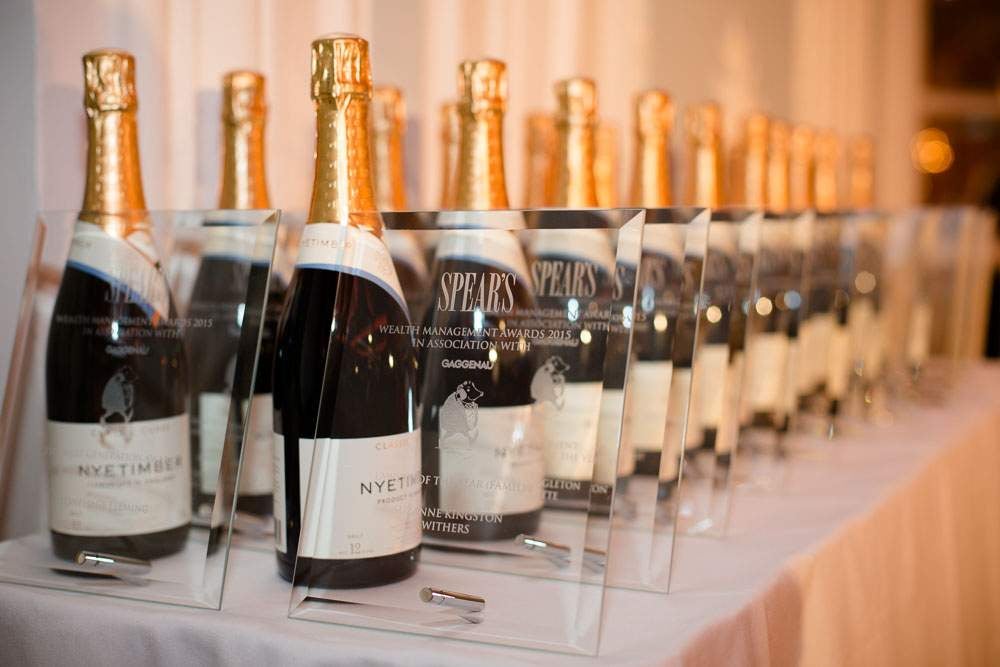 The wealth management industry will gather in Mayfair for the 11th Spear's WMA Awards
The date has been announced for the 2017 Spear's Wealth Management Awards – November 7 will see the crème de la crème of the wealth management world gather at the Dorchester in London for an A-list night of cocktails, networking and awards.
Sky News economics editor Ed Conway returns as the guest speaker for this year, alongside Spear's magazine founder and editor-in-chief William Cash. Conway will compere the awards, with categories ranging from Entrepreneur of the Year and Philanthropist of the Year to Private Banker, Family Lawyer and Property Adviser. 'The night will cover every aspect of the HNW world that matters,' says Cash.
Now in its eleventh year, the event will likely be bigger and glitzier than ever, with each award keenly fought over amid an atmosphere of rarefied fun. The awards shortlists, based on the work of the Spear's Research Unit, are devised with expert participation and a panel of judges picks a winner after a rigorous selection process.
'The Spear's Wealth Management Awards stands out as being the go-to event,' says Jenny Afia of Schillings, winner of 2016's Reputation Management lawyer of the year award. 'It attracts the highest calibre of people and there is a really great atmosphere.'
Steven Brownless, Sales & Marketing Director of event's headline sponsor Gaggenau, comments: 'The luxury market is a difficult market to get into and to have the opportunity to work with Spear's was one we could not refuse.'
'The event is amazing,' confirms Sharon Grob, UK Head of Partnerships for sponsor Borro. 'There's always a huge turnout – everyone in the industry comes.'
Naturally enough, the event is extensively covered in Spear's magazine and digitally via Twitter and online at spearswms.com, as well as in key daily newspapers and trade press. The awards celebrate the very best in wealth management, private banking, law and more.
Last year, Spear's turned ten years old. Now the magazine is launching itself into its second decade. So mark this in your calendar: the champagne shall sparkle, and the wine flow, and who knows, if your stars align, perhaps you'll walk off into the night not just with another year's pleasant memories, but also with a coveted award in your hand.
For a complete list of previous winners and more information on the event, visit 
wma.spearswms.com/