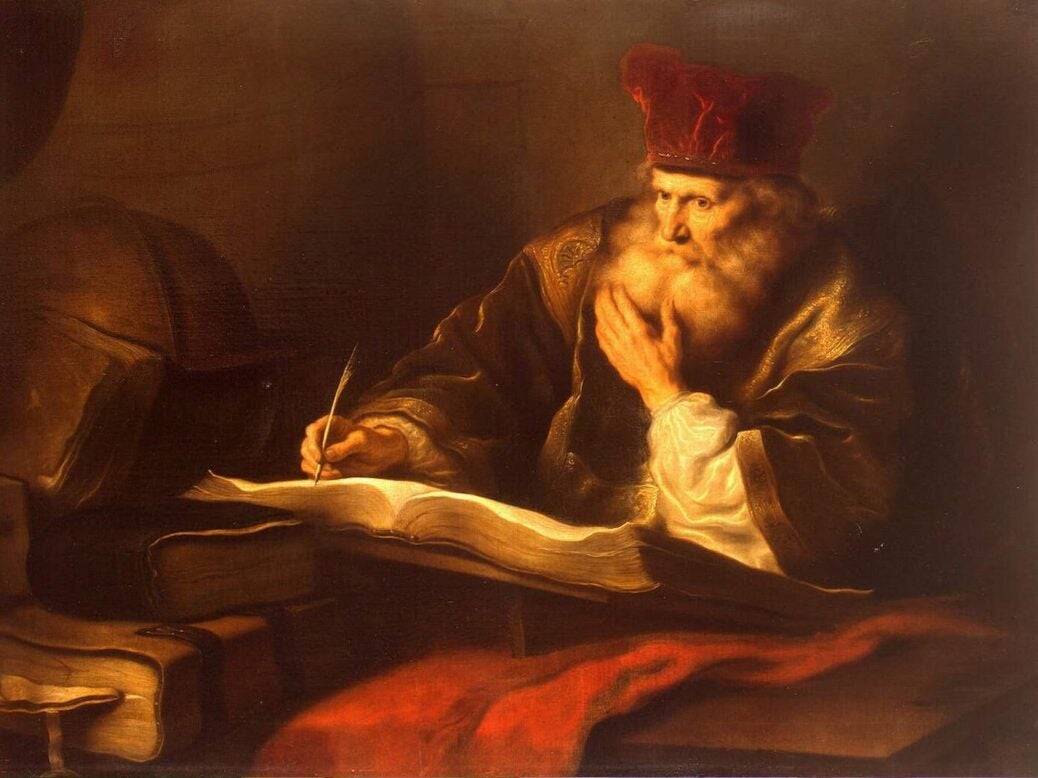 Writing a memoir is a chance to control the narrative around you're life story – just don't expect to make (another) fortune, writes William Cash
Back in June there was a Times front-page article entitled 'How to get (filthy) rich as a writer', with a photo of my old LA lunching companion Jackie Collins (worth £140 million before her death in 2014) sitting beside her Beverly Hills pool. One of the revelations of the article was that, of all the professions, becoming a HNW writer today is increasingly impossible, with median earnings for professional writers falling by 42 per cent since 2005 to less than £10,500 a year. Yet sales of books in the UK actually grew by 7 per cent in 2016.
'Exploitation comes to mind,' says multimillionaire author Philip Pullman of the inequality divide that has arisen between super-rich authors and your average new novelist or 'mid-list' author.
According to agent Jonny Geller, the 'money' today is in memoirs, which presents a fascinating opportunity for an HNW businessman, entrepreneur or Rich Lister looking to be remembered by posterity. Although the Me decade, as chronicled by Tom Wolfe, was actually the Seventies, as far as publishers are concerned the 'me, me, me' literary genre is now the hottest genre at book fairs.
'Ghostwriters' are not a category that we currently include in the Spear's 500, but they might be a useful addition. There is now no shortage of ghostwriters available to help tycoons and Rich Listers portray themselves as interesting and sensitive individuals whose 'real self' does not fit the popular cliché of the tabloids and diary columns. The only trouble with this form of literary reinvention is that memoirs need to be well written in the first place to work. As VS Pritchett commented: 'It's all in the art. You get no credit for living.' Or doing business.
But that's exactly the point. Most narcissistic HNWs and tycoons want to be remembered as visionaries and 'business artists', not just ruthless commercial operators. For a billionaire, founder of a law firm or 'survivor' of a dysfunctional HNW family, the memoir also allows the chance to set the record straight about events that may have lit up the pages of the press.
Presenting the world with a surprisingly intimate memoir is now preferable to the dated option of the tomb-like 'authorised' biography.
A classic of this genre is Tycoon:  The Life of Sir James Goldsmith by Geoffrey Wansell, in which Goldsmith advises that a gentleman should always have 'at least £600 million' in the bank to buy up any business that might come along, and that 'gossip columnists are diseases, like flu. Everyone is subject to them.'
My father's library shelves – bulging with memoirs from his colleagues over nearly 35 years – are a testament to how many politicians think their 'memoir' might offer a final payday and the chance to settle scores. Alas, just because people have been in politics and have had a public profile, it doesn't mean they have anything special to say about life, or are remotely equipped to write a memoir.
My advice to tycoons is not, however, to attempt to portray themselves as characters that bear no resemblance to their public selves. The best sort of successful memoir a HNW can write is a memoir of how they became successful.
As part of my 50th birthday present, my wife gave me a first edition of Donald Trump's How to Get Rich (published in 2004). It begins with an introduction stating how his previous business self-help book, The Art of the Deal, quickly became the 'bestselling' business book of the year. Trump adds: 'Business Rule Number 1: If you don't tell people about your success, they probably won't know about it.'
I should add that I've just finished a memoir that has nothing to do with getting rich but is my contribution to the literary genre known as 'brick lit'. Restoration Heart is a 'restore-a-wreck' memoir of house and heart about how, following two divorces in my early forties, I tried to rescue myself by restoring a gutted Elizabethan manor in the depths of Shropshire. In the tradition of Peter Mayle's A Year in Provence, it tells the familiar story of how pouring endless cash into a building project can prove an unlikely form of redemption and happiness; along with finding a new wife.
But actually, my memoir is about money, or perhaps more acutely the lack of it. It is bookended with a prologue and epilogue set at my 50th birthday weekend, where I reflect on my life's scorecard as a member of the 1980s Moneyman generation who so disastrously used Wall Street and Liar's Poker as their graduate career manuals. I thought I was going to chose a different path: a £14,000-a-year job as a graduate trainee at The Times which took me to America for a decade. But I was wrong. I ended up joining the circus of the financial world by founding Spear's. The only consolation is that while almost none of my high-flying contemporaries still have jobs in finance, Spear's is going strong.
William Cash is founder and editor at large of Spear's.
This article first appeared in issue 65 of Spear's