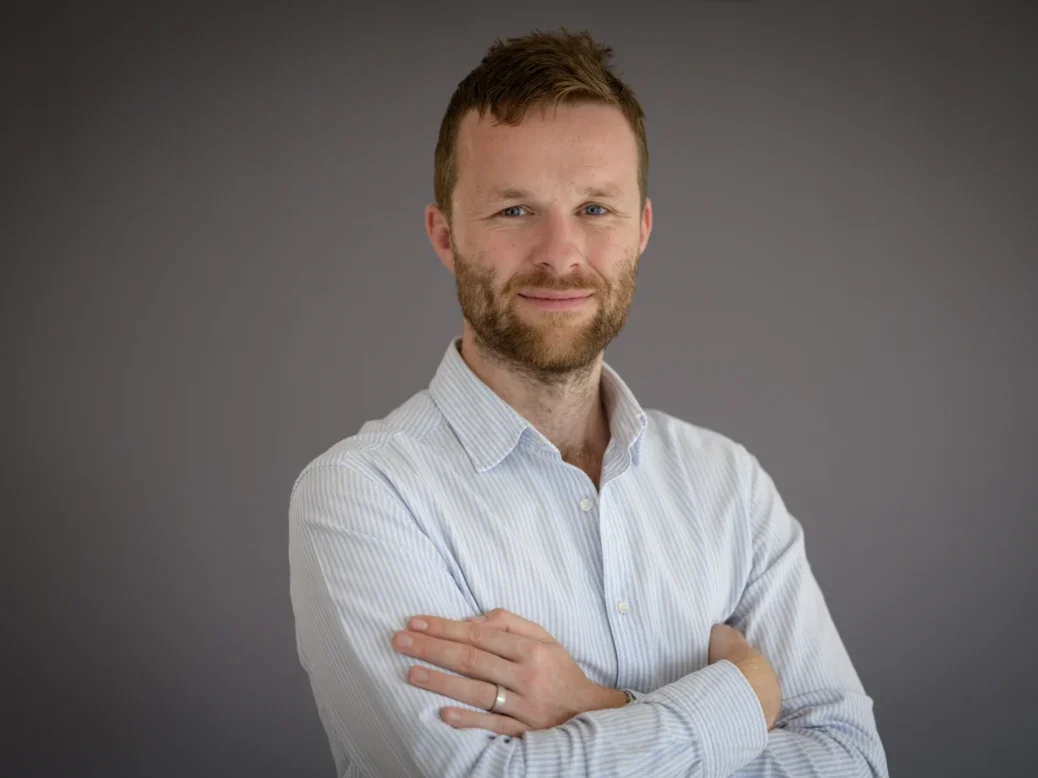 Toby Edwards, co-CEO of award-winning private air charter Victor, tells Spear's why transparency is at the core of his business 
London-based private jet firm Fly Victor admits 'if you truly care about the planet, the obvious choice is not to fly'.
Life, however, is rarely that simple and with a roster of globe-trotting clients ranging from rock stars to sports teams, the jet providers have created a pioneering sustainable aviation fuel (SAF) solution with partner Neste, offering SAF on all Victor's private jet bookings worldwide.
Here, Fly Victor's co-CEO Toby Edwards tells Spear's why the firm's approach is so important.
Firstly, congratulations on being nominated for the Spear's 2022 Awards. What does it mean to have been shortlisted in the Client Relationship category?
It is always rewarding for our team's work to be recognised with a nomination, especially by a luxury lifestyle media brand such as Spear's.
It's particularly pleasing to nominated for 'excellence in client service' this year given the additional political and economic uncertainty that we're operating in.
What do you think distinguishes the approach you take to your work?
Our mission is A Better Way to Fly – which means our focus is on making aircraft charter more transparent, easier and more sustainable than ever before. We strive to ensure our flyers are always connected and in control.
Transparency has always been fundamental to how we do business, and it continues to be the very mantra of our company and the people behind it. Victor's high touch, on-demand service offers flexibility, speed and the vast choice of aircraft worldwide.
Whether you're a seasoned jet charterer or new to flying privately, having a trusted expert on hand to guide you through the process is crucial to saving time and money. This is where our customers feel the benefit of chartering with our experienced team who are on hand 24/7 to answer questions and offer advice.
They can also impart crucial environmental information showing the carbon emission impact for each flight and jet, guiding customers to choose a better way to fly for themselves and for the planet.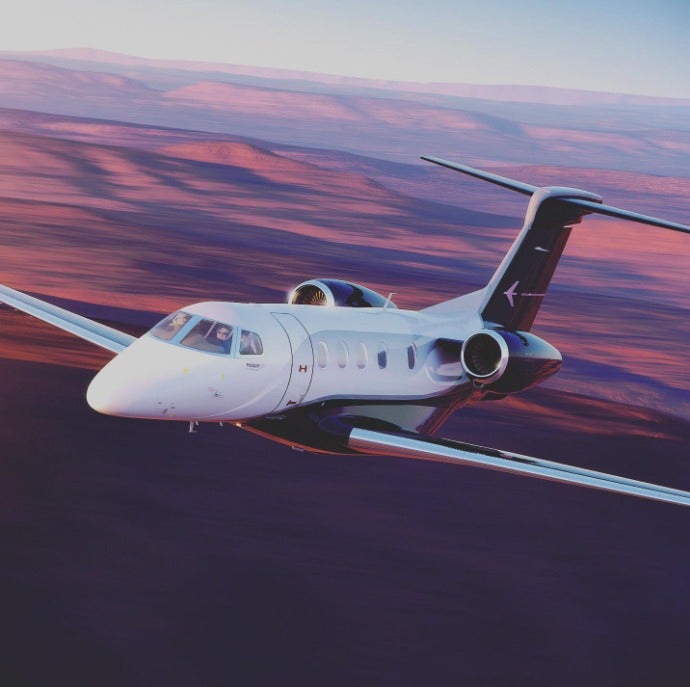 What makes you most proud of your career and your firm?
Leading a team of such passionate, kind people and our credible approach to climate action.
What forces and trends do you think are shaping your industry right now, and how do you think your industry will change in the future?
Recession or not, people appreciate the freedom to fly again and the opportunities that come as result: I'm confident the aviation sector will continue to recover through 2023 and beyond.
The most significant force in our industry currently is Sustainable Aviation Fuel. It is credible and measurable and right now it's the most pragmatic solution to reducing your emissions when flying.
IATA have stipulated that SAF will be responsible for at least 65 per cent of the Aviation industry's decarbonisation strategy, so it's definitely not a trend as it will be around for the foreseeable future – while other technologies catch up.
It's crucial that as many people start flying with SAF as soon as possible, which is why we have partnered with Neste to ensure our customers can choose to reduce their emissions by up to 80 per cent on every booking.
An important sustainability milestone for Victor today🌍 Thanks to our new partnership with @Neste our members can now replace their fossil fuel with Neste MY Sustainable Aviation Fuel™ for every private jet & commercial jet charter booking worldwide. https://t.co/ewxCp9CukQ pic.twitter.com/8GKp1woef3

— Victor (@flyvictor) June 29, 2022
Other trends such as eVTOL aircraft are likely to begin operating commercially for the first time at the 2024 Summer Olympics in Paris. Our transparent, on-demand air charter platform is ideally suited for serving customers with eVTOL requests in the future.
Victor's Flight Management Team provide a door-to-door service, arranging ground transportation and helicopter transfers daily so we envisage them doing similar with eVTOLs, as and when possible.
We also know that Victor customers are the earliest adopters when it comes to sustainable aviation, so when hydrogen fuel cell jets become available to charter, we will have the necessary commercials in place to make them easily accessible.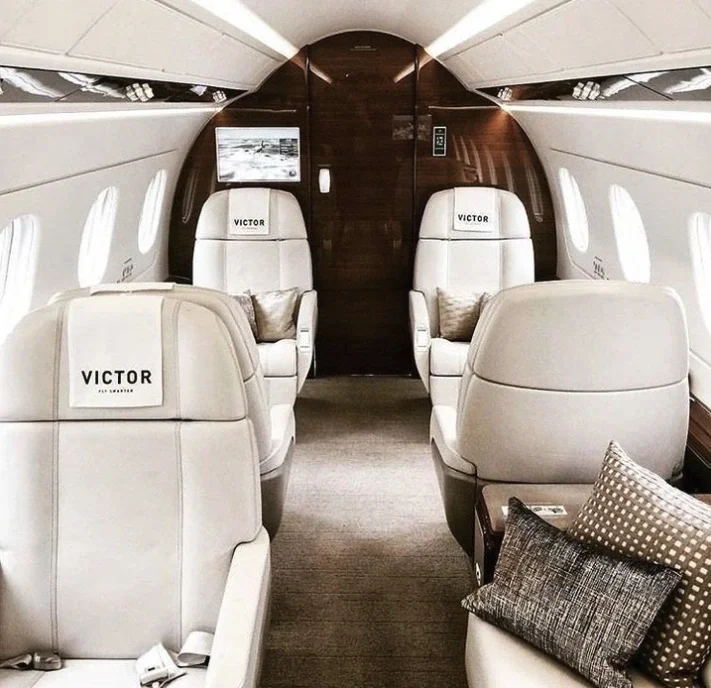 What are your clients thinking about at the moment?
Our broad client base is comprised of sports teams, corporates, performing artists (such as rock bands and orchestras) as well as HNWIs.
These groups all have very different challenges and opportunities affecting their respective areas right now. Whether it's how to seamlessly fly to the World Cup in Qatar or where to go skiing with the family, our team are adept at supporting and navigating all sorts of complexities and concerns when it comes to our clients' travel requirements.
Aside from travel, the state of the economy is consuming a lot head-space for many at the moment. Regardless of wealth, people always want to ensure that they aren't wasting money unnecessarily.
As a result, the conversation our Executive team tend to have most regularly with customers and members is whether a jet card is of value in comparison to an on-demand solution for private aviation such as ours.
The advantages of not having to lock-in with one provider or pay significant up-front fees is always advantageous in a difficult economic environment.
What's the best piece of advice you've been given?
There's no right way, but there is always a better way.
What would you personally hope to achieve in the future – for yourself or your firm?
As co-CEO of Europe's leading jet charter company, I am always aware that people will be critical of both me and the business, given the high scrutiny of the sector.
Jeff Bezos says that 'your brand is how people describe you when you're not in the room' and for that reason I hope that what I achieve for Victor is for it to be known as the most sustainable private aviation company in the world.
More from Spear's
Capital gains tax takings reach record level
Inside the £109,000 a week luxury Swiss rehab clinic