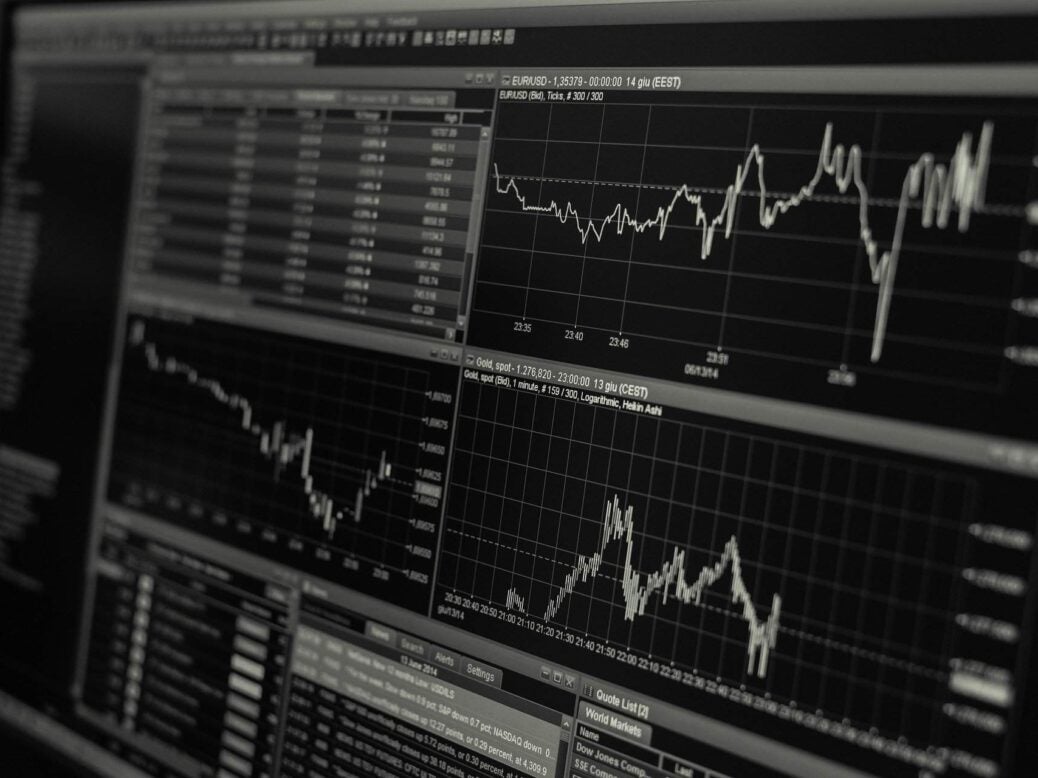 The economic impact Coronavirus is yet to be seen in full but Citibank is optimistic about the year ahead, reports Arun Kakar
The Coronavirus outbreak is a 'natural disaster' but is 'essentially a regional issue' according to Citibank's chief investment strategist.
Steven Wieting said that the outbreak, which has claimed more than 1,000 lives to date is 'going to represent a large shock' to the Chinese economy.
'It could contract on a quarter to quarter basis, slow very sharply on a year to year basis,' he said.
Speaking at the bank's 2020 economic outlook, Wieting noted that the largest economic shocks from the virus were represented by the 'very temporary' preventative steps currently being taken – and that there will be 'global implications' for the world economy.
'For example, what's happened to transportation in and out of China has probably dropped oil demand this month by 3-4 per cent, hence the oil price is down nearly 20 per cent year on year,' he said.
Comparing the economics of the current situation to the Sars outbreak in 2003, Wieting cautioned that 'natural disasters are not permanent losses in output'.
'This is a setback and it's come at a time which is a bit complex for markets,' he said. 'We've seen economic data for the early part of the year every bit as strong as we wanted.'
Wieting said that data on issues such as employment are 'as good as I would have expected' for Q1.
'Financial markets have still been anticipating uninterrupted economic recovery, and so suddenly they've got to look over this valley and that raises some questions,
This is a setback, its regional, and markets will have to come to grip with very bad data out of China, in particular with some spillovers.'
Wieting's claims fell against a broadly positive outlook.
'Our difference between those who are really bearish fundamentally is that we believe there is an underlying healthy world economy,' he said. Citi's outlook, entitled, Staying positive in a negative (yielding) world holds that 2020 will be 'brighter than many expect'.
The bank said that despite international tensions and political uncertainties around the world, 'timely' interest rate cuts and monetary accommodation from central banks have maintained strong economic growth.
'Our view is that a pick-up in economic activity will feed through into solid corporate revenue growth and modest earnings growth in 2020, buoying equity markets and causing longer-term rates to rise somewhat more than the consensus expects,' said David Ballin, the bank's chief investment officer.
While poor sentiment and negative yields persist, global corporate earnings could grow by seven per cent or more if policymakers avoid escalating trade wars in 2020, it said.
'The business sector around the world has been bracing for a downturn, restraining production, holding down inventory accumulation for example, while demand has been nothing but growing,' said Wieting. 'That's what has been getting into financial markets and that's how we ended 2019 strong.
'We essentially believe the confirmation of continued economic recovery would generate some further gains in asset markets this year at a lower level than 2019.'
The positive outlook chimed with Coutts, who in its Q1 outlook earlier this year, said that 'momentum going into 2020 is positive'. It praised the US Federal Reserve rate cuts last year as giving the economy a 'boost to kick-start the next decade' and believes that central banks will attempt 'ever more forceful' initiatives in the 2020s.
The Queen's bank was positive on Europe and Germany in particular with the general revival in the world economy, but also warm on UK equities which it noted were 'under valued and under owned'. 'A big part of Brexit uncertainty is behind us,' it added before sounding a cautionary note that 2020 could see more volatility as animal spirit return to the markets.
Read more