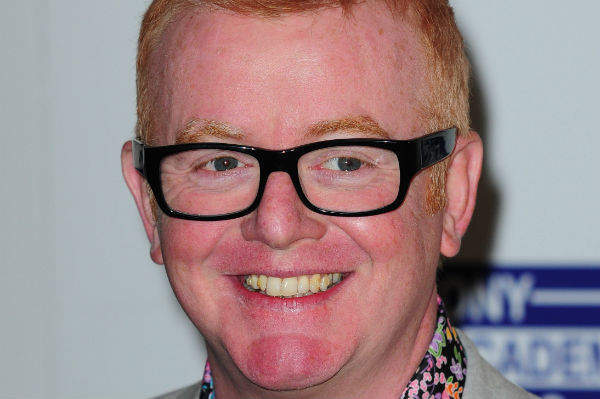 He began work in 1983 at Piccadilly Radio as Timmy Mallett's assistant then jumped in full-time in 1984 as a producer to James Reeve, but what is Chris Evan's Net Worth
Until 1990 he was a producer to Jonathan Ross, Emma Freud and Danny Baker. In 1991 he became a regular host on the TV breakfast show Power Up. He turned to hosting Round at Chris's (1991-1993) and BBC Radio 1's Too Much Gravy (1992). He then joined Channel 4 to host The Big Breakfast (1992-1994).
Establishing Ginger Productions (1994), his company aired its first hit programme (1994-1995).
How did Evans make his millions??

In 1996, Evans' show TFI Friday was hugely successful. After leaving in 1997 he began to work for Virgin Radio Ginger Media Group and its investors later bought Virgin Radio for £85 million in 1998, with 60% ownership to Richard Branson's 20%.
In 2000, with Scottish Media Group (SMG) buying Ginger Media Group for £225 million, Evans became the UK's highest paid entertainer, being paid around £75 million.
Evans founded radio/TV production company UMTV in 2002, which created shows such as the BAFTA-winner School of Hard Knocks. In 2003, Evans' net worth was estimated to be £55 million.
In 2005 Evans hosted UK Radio Aid's day's breakfast slot, a show for Tsunami victims, Live 8 Concert in London and The BRIT Awards (2005 and 2006). Permanently joining Radio 2 in September, Evans replaced Johnnie Walker as host on the Drivetime Show in 2006), drawing 4.9 million listeners per day, and Sir Terry Wogan on Radio 2's Breakfast Show in 2010.
Sony Radio Academy Awards named him Music Radio Personality of the Year in 2006 and 2007, while his show won the Entertainment Award in 2007.
Evans co-hosted The One Show in 2010, moving on in 2015 to sign up with Top Gear for three years, replacing Jeremy Clarkson.
Evans' car collection includes a Mark II Jaguar, a Rolls-Royce, a Lamborghini and classic Ferraris such as James Coburn's £5.5 million 1961 250 GT Spyder California SWB and a £12 million 1963 250 GTO (one of only 36 in the world). Evans also owns three bars including one in Wales and two in Surrey.