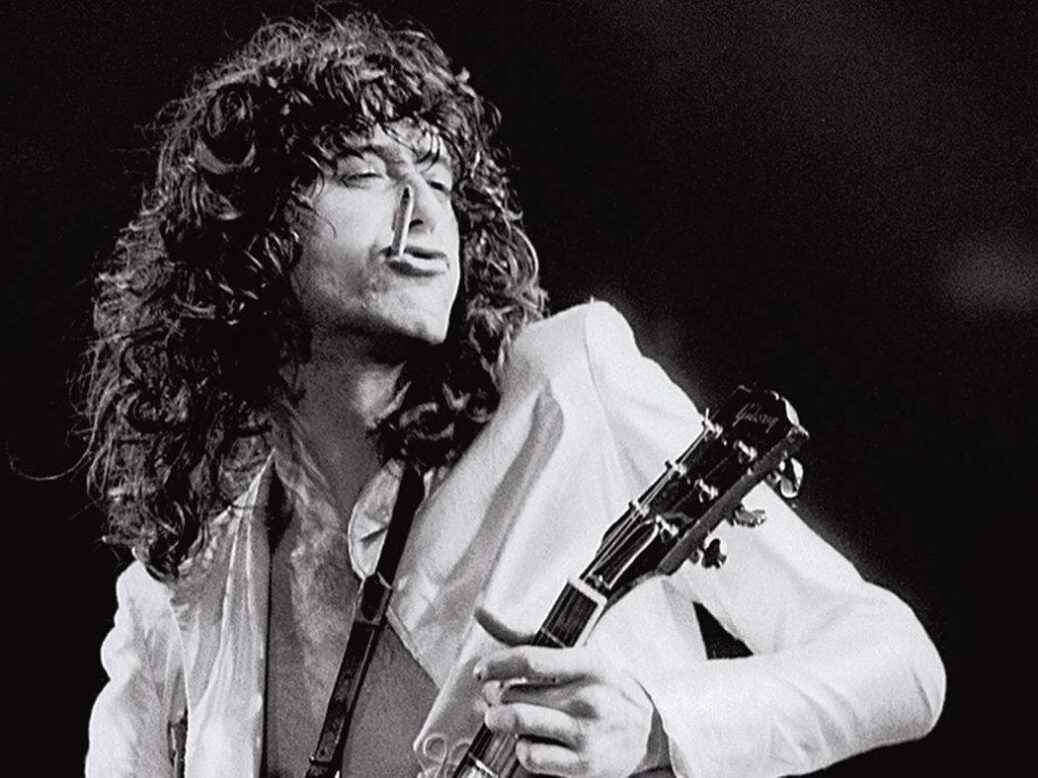 Led Zeppelin guitarist, Jimmy Page, is locked in a bitter row over Robbie Williams's building redevelopment plans, but who is actually right? Adam Colenso investigates.
Though they live a different life to most people, the wisdom distilled in John Donne's words about no man being an island entire of itself, holds as true for international celebrities as it does for everyone else. When Robbie Williams decided that he would like to undertake substantial works (including a basement extension) to his Woodland House property in Holland Park, he found a redoubtable opponent in the owner of the next-door Grade I listed building known as 'the Tower House'.
The Tower House is owned by Led Zeppelin guitarist, Jimmy Page, was designed by architect William Burges and is described in Great Houses of London by James Stourton as 'Burges's last great work and his domestic masterpiece'. The interior finishes to the property are to Burges's original design and have been lovingly restored by Page over his 40 plus years of ownership. Burges himself lived there until his death and other famous former occupants include John Betjeman and Richard Harris.
When Williams sought planning permission for a proposed basement extension to Woodland House in 2015 Page objected and filed documents indicating that vibrations from the proposed works could have disastrous effects on the decorative finishes of the Tower House. Williams eventually withdrew his planning application in March 2015 but his recent comments suggest that other works he is undertaking at Woodland House continue to concern Page who, Williams is reported to have said, has taken to recording the noise being made by his builders.
In general terms, a person is entitled to undertake construction works on their property, even if it causes some disturbance in terms of noise and vibration, provided that no undue inconvenience is caused to any neighbours. The local authority and the courts are likely to be keen to ensure that no works are undertaken where there is no certainty that they will not cause damage to a neighbouring architecturally important house with potentially vulnerable decorative finishes.
These sorts of problems are not the preserve of Grade I listed detached properties and their neighbours. Complaints and legal proceedings relating to the way in which building works are being undertaken are becoming more and more common as property owners, concerned about recent tax hikes to home sales, try to find new ways to increase the internal space in their homes.
However, assuming planning permission is obtained for such works, the same guiding principle of not causing undue inconvenience to one's neighbours will apply.
Not causing undue inconvenience may mean that neighbours should be provided with advance information about the programme of works, including the times at which any significance disturbance is to take place. The party undertaking the works may also need to think about what alternative methods are available for the proposed works that could cause less inconvenience to their neighbours.
Neighbours cannot expect to stop works happening next-door just because they are likely to cause them some inconvenience but, equally, a house-owner should not think that if they fail to act reasonably in the way they undertake the works their neighbours will be unable to do anything about it.  The neighbours, ultimately, may seek injunctive relief from the court if it appears that damage is being caused to their property and/or the works are causing undue inconvenience.
Adam Colenso is a partner at Wedlake Bell.