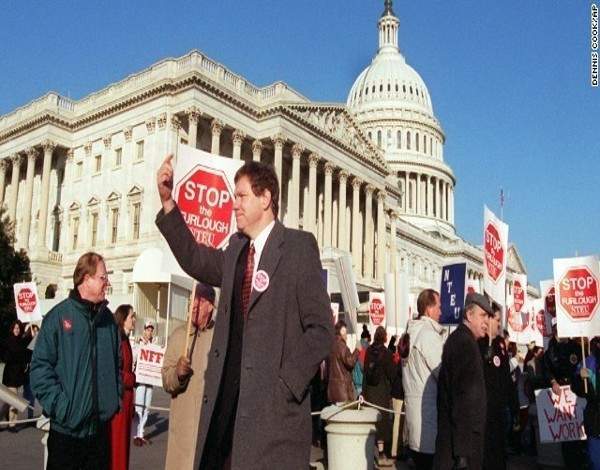 October has become the month when financial crises and collapses tend to happen, seemingly out of the blue. Summer, it seems, sends everyone into a dreamy sleep, as rickety markets and unresolved big money and political issues seem less important and fade from ordinary daily consciousness, as the buckets and spades take over. Then the first cold spell of autumn and the first falling leaf come as a sudden wake-up call, as the ghosts of economic and political reality come out of the cupboard and spook the markets.
Today the US government has gone into shut-down. President Obama was getting ready for the photoshoots to welcome the first poor person and the first American to enrol into Obamacare, setting in motion his flagship policy of universal healthcare for all.
He jeopardised his presidency from Day One, however, by splashing all his political capital out on just this one issue, just as the US and world economy was reeling at the onset of Global Crunch: it was brave but foolhardy, especially for a president who can't add up and doesn't do economics. He should have started by raising taxes and cutting expenditures, before spending money he didn't have.
Read more: A US government shutdown could crash the recovery
His over-bold step cost him his first mid-term elections, and he has never got back onto the front foot since, in Washington at any rate. What happens now? No one knows. We have never seen a lame duck president, with three years left in office still to run, shoot himself in both webbed feet before, in the same week that Vlad the Bad Putin clipped both his wings, so that he can't leave Washington for a while. We can only guess, and follow events.
And we have to keep one eye on the progress of Angela Merkel as she struggles to form a coalition, just as the Italian government is falling apart and the anti-euro realists move to centre ground, led by Berlusconi, who prefers Ruby the Heart-Stealer to the cold embrace of Angela the sharp-clawed Eagle. And Greece and Portugal need new bail-outs, as do the EU's banks from Slovenia to the Atlantic.
The Tea-Party Republicans have got Obama where they want him: crushed by the weight of unaffordable Obamacare. Obama's only way out is to drop Obamacare. If he did blink now, he might as well leave the White House empty for the next three years, and hand the keys back to the janitor and tell him to take a long break.
Read more: Turning off the QE tap is going to be impossible
The worst possible effect of a prolonged and extended US shutdown will be a rise in global interest rates, especially if the US government is forced to miss an interest payment on its T-Bills. That would spell global disaster, and threaten the weak global recovery.
Banks around the world are stuffed with government bonds taken onto their books when interest rates were on historic lows: if average rates of around 2 per cent rose to 3 per cent, one-third the value of these bonds would be lost and a collapsing banking system would lead to Banking Crisis II.
That would be far more serious than 2009 and beyond the power of central banks to plug. Indeed, at worst it could threaten the central banks themselves, and in the US the special deposits at the Fed, which earn just 0.25 per cent, would have to be withdrawn.
True, the Fed could in theory just create more capital and liquidity at a push of the button on Helicopter Ben's $5 solar-powered wafer-thin top-pocket calculator, but that would be the beginning of the end of fiat money as he once gleefully printed it – at a rate of $85 billion per month – back in the good old days of artfully and artificially contrived low interest rates. The days of 'Forward Guidance' as we once briefly knew it would definitely be numbered.
No wonder the leaves of Autumn turn red before they fall.