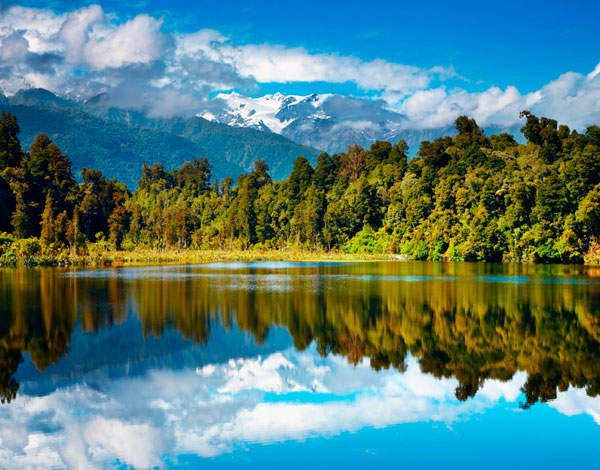 The recent trend of EU countries offering foreign HNW migrants ever more seductive investor visa propositions has gone global. All the way over by the South Pacific, New Zealand is also looking to entice entrepreneurs to its shores.
On Friday morning at a press conference, New Zealand high commissioner Sir Lockwood Smith announced a new Entrepreneur Work Visa, which makes it easier for UK businesspeople to set up a company in New Zealand, enabling them to benefit from the country's lifestyle, tax and business opportunities.
Explaining why New Zealand is an attractive destination for those looking to set up a business, Sir Lockwood said: 'Our stable and internationally competitive economy has one of the best tax and regulatory systems in the world. New Zealand grew at 3.5 per cent GDP and people are predicting 4 per cent growth for next year, which puts New Zealand at the top of the OECD.'
Peter Elm, assistant general manager of visa services for Immigration New Zealand, explained that New Zealand wants to attract high-value workers and investors to the country. 'It helps build a stronger economy, creates jobs and encourages innovation,' he said, adding that they would prefer quality over quantity when it comes to entrepreneurial visa candidates.
Elm added that while they wish to encourage innovation from all areas of business, they are specifically interested in entrepreneurs within the ICT and science sectors.
The visa requires the applicant to invest a minimum of NZ$100,000 into the business, excluding working capital and living expenses, and to provide a specific and viable business plan, as well as proof of good business practice. Successful candidates will then be eligible for an entrepreneur residence visa after two years, on the basis that they have successfully established a business.
Those seeking fast track eligibility can become resident in just six months if they invest $500,000 in their chosen business.
Alternatively, those with more cash can consider the investor visa route, which needs a minimum investment of NZ$1.5 million and has no commercial requirements.
Having been described by The Economist as 'an entrepreneurial powerhouse, leading the world in the creation of small and medium-sized enterprises', it seems that New Zealand really is a land of opportunity.
'The fact that we're all the way over in the South Pacific means we've had to be smart, so we've been through a large deregulation process,' said Sir Lockwood. 'New Zealand is the only country to have a free trade agreement with China and Hong Kong. At the time people said, "You're mad, they'll swamp you," but we've been booming ever since.'
According to Peter Elm, New Zealand hopes to attract seasoned businesspeople, but is also open to younger entrepreneurs. 'We imagine many of the applicants will be wanting to take a step back from the business world and may be semi-retired, but will provide a wealth of business experience to the country. But we also love young, vibrant people with good ideas.'