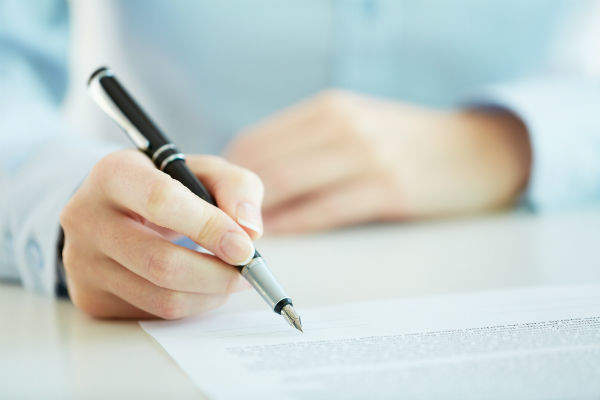 Accountants have been providing financial information and strategic guidance to organisations for hundreds of years. Organisations of every size around the world depend on the knowledge, skills and experience of chartered accountants. They are respected for understanding complex financial information and trusted for their strategic business advice.
ICAEW's chartered accountancy qualification, ACA, provides a combination of technical knowledge, professional skills and practical experience. This combination gives an in-depth understanding across accountancy, finance and business.
The benefits of chartered accountants are felt in businesses worldwide with 81% of UK FTSE 100 companies having an ICAEW Chartered Accountant on their board, and I think it's easy to see why.
Chartered accountants have an in-depth understanding of multiple business functions and play a pivotal role in the wider economy. From securing bank loans to running a business, they provide the biggest source of business advice by reaching over 1.5 million businesses of all sizes in the UK.
If a colleague, family member or friend is thinking about becoming a chartered accountant, then here are some useful tips:
1. Research what a chartered accountant does – they may be surprised
There aren't many careers as diverse as chartered accountancy. In fact, 59% of all qualified accountants are ICAEW chartered accountants, who work across a range of roles, sectors, countries and organisations.
It's essential for aspiring chartered accountants to find out about the opportunities available and whether these match their aspirations. Get a flavour of the type of work they do at www.icaew.com/careers.
2. Choose a route
Whether aspiring chartered accountants are at school, college, university or looking for a career change, there are a number of routes into the ACA qualification that offer flexibility.
There is a school leaver programme, Higher Apprenticeship in Professional Services – Audit/Assurance, joint degree and training agreement (strategic degree programme) or a graduate programme. The components of the ACA qualification are the same across all routes. Read more at www.icaew.com/routes.
3. Develop professional networks
Recruiters use social media to identify and screen talented individuals. Aspiring chartered accountants can use social media to their advantage, including following business leaders or journalists on Twitter and establishing contacts on LinkedIn.
They can use forums and start blogging on specific sites to position themselves as interested in an organisation, sector or area of work.
Of course they need to be aware of what their social media profile might say about them! Equally, it might be useful for them to attend a careers fair or employer insight day to get them used to face-to-face networking.
4. Make themselves employable
Employers look for the best candidates, so they will consider academic abilities, willingness to learn, commitment and motivation. They'll also look at employability skills such as team working, oral and written communication, problem-solving and commercial awareness.
Great ways for aspiring chartered accountants to demonstrate these skills are through work experience, sports and hobbies that distinguish themselves from the competition. Learn more at www.icaew.com/employability.
5. Research employer opportunities
Deciding what type of employer to work for is incredibly important. ICAEW chartered accountants can work in any sector and in all sizes of organisation: there is no typical employer.
More than 2,850 different types and sizes of organisations around the world offer ACA training. Current vacancies can be searched for at www.trainingvacancies.com.
6. Secure a training agreement
On-the-job training is a core element of the ACA qualification. Once an aspiring chartered accountant has identified the type of employer they would like to work for, they will need to secure an ACA training agreement.
Processes vary depending on the employer; most will start with a CV or application form. If they're the type of person the employer is looking for, they'll usually be invited to the next stage which could include a numerical or verbal reasoning test, an interview, an assessment centre and possibly a second interview.
Whatever the process, make sure there is adequate time to practice and prepare for interviews. If they're already in employment, then they should ask their employer if they will support them through their ACA training. Training agreements are advertised at www.icaew.trainingvacancies.com
7. Complete the ACA
The ACA is a combination of professional development, ethics and professional scepticism, practical work experience and exams. There are plenty of resources available to support aspiring chartered accountants as they progress through the ACA, including webinars, online exam resources, a student magazine and an online community.
8. Grow as an ICAEW chartered accountant
When the ACA has been successfully completed, aspiring chartered accountants will be invited to become a member, joining over 142,000 ICAEW chartered accountants worldwide.
Business is constantly changing which means continuing professional development is vital. As a professional membership body, we are committed to supporting talented individuals in developing the knowledge, skills and experience they need to perform at the highest level, at each stage of their career.
We provide our members with access to world-leading information resources, technical guidance, advisory services and local member networks. Members can also showcase their knowledge and experience by using the prestigious ACA letters after their name.
Dispelling the myths
It isn't all about numbers – chartered accountants don't need an A-level in maths.
You can become a chartered accountant with or without a degree – graduate, school leaver, apprenticeship and AAT entry routes offer the flexibility to choose the right route.
Chartered accountants aren't confined to their desk, they spend lots of time working with others.
Accountancy is a global profession – chartered accountants have the knowledge, skills and experience to work in any organisation, anywhere!
It's an exciting career – no two days are the same.
It's a career that offers stability – chartered accountants are in demand and can achieve higher salaries than many other professions.