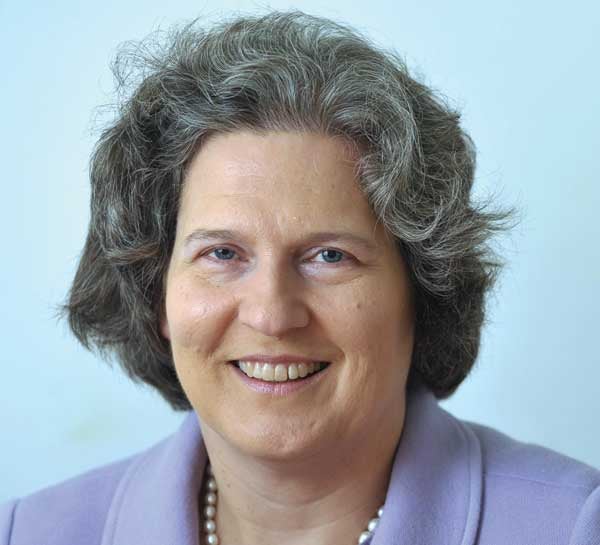 'The market continues to suffer,' says Lewis, pointing to the stamp duty rises in 2014 to 2016, amid myriad tax changes for offshore buyers.
Lewis, a partner at Mishcon, notes that the 'scramble' to take advantage of previously lower rates has seen buy-to-let transactions slump since March 2016, and that new-build purchases have been 'considerably' quieter as buyers mull potential capital value rises during the course of construction — either for investors to turn their properties, or for buyers looking for confidence in 'appropriate' mortgages on completion. However, she adds: 'There have been good deals to be done for those who are able to take advantage of the good exchange rates.'
The period of 'cogitation' over last summer was most welcome. 'Post-referendum the market definitely picked up in the autumn, with sellers adjusting to a new age of realism and buyers unable to put their lives on hold until Brexit was in place,' says Lewis.
Warm and good-humoured, the Cambridge-educated classicist has more than 30 years' experience acting for HNWs, developers, funds, landlords and tenants — particularly on London's great estates such as Grosvenor, Cadogan and Wellcome.
What separates the great from the good in her field? 'We need to make it seem effortless for the client, even if it isn't for us,' she says. As one client recently told Lewis, 'That was too easy' — the perfect response to the service provided as far as Lewis was concerned. Other clients praise her efficiency, professionalism and attention to detail. 'Beverley is in a league of her own — responsive at all hours, succinct and to the point, unflappable whilst multi-tasking; makes conveyancing appear smooth and effortless — I wouldn't transact without her,' says one. 'If there was a magic circle of residential property lawyers, Beverley would be its chairperson,' says another.