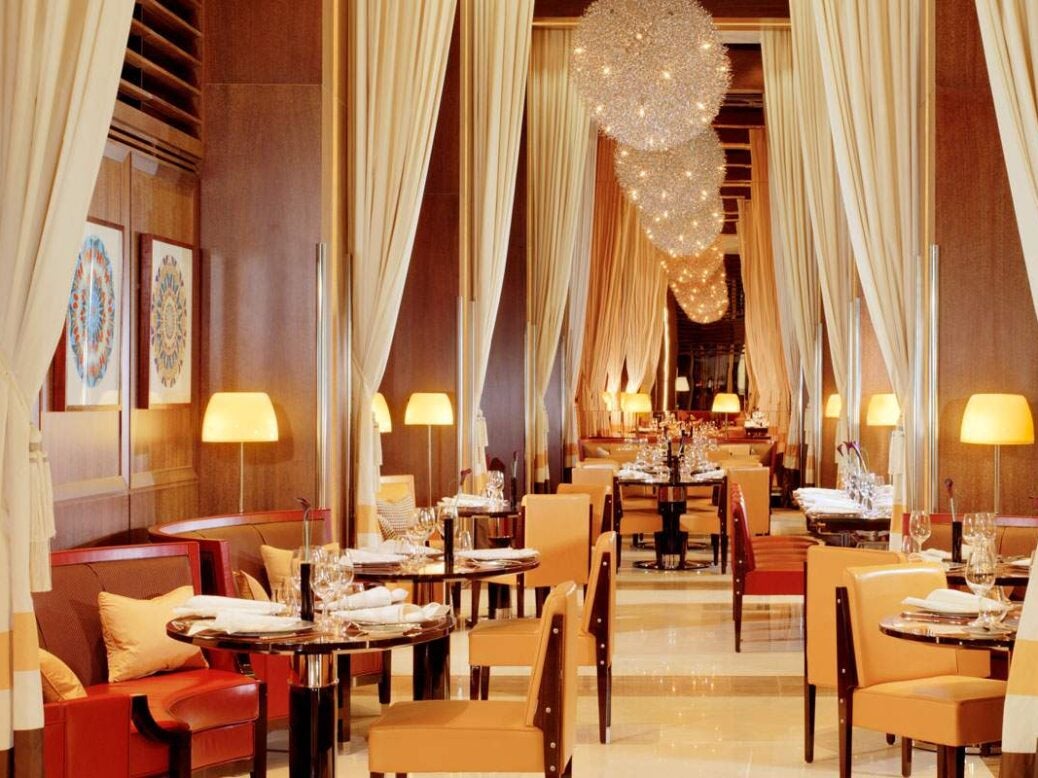 CUT at 45 Park Lane has announced its first wine dinner event, taking place on Wednesday 15 November 2017.
The well-known strip of London's spectacular hotels was made complete in 2011, with the opening of the contemporary new 45 Park Lane. The hotel sits opposite its sister hotel, The Dorchester, on Park Lane, Mayfair – one of London's most desirable streets that flanks the length of Hyde Park.
The hotel, a true star of the Dorchester Collection and it's on-site CUT at 45 Park Lane restaurant, are playing host to their first wine dinner. This unique dinner will be in partnership with Barons de Rothschild and Waddesdon Wines. The export director for Barons de Rothschild, Nicholas Rouchon, will host the special evening.
CUT at 45 Park Lane is chef Wolfgang Puck's first European venture. Puck is a well-known figure in the gastronomic world for his expertise in the culinary arts.
David McIntyre, the executive chef and Matteo Ramazzina, head sommelier, at CUT at 45 Park Lane, have created a decadent four-course menu. The unique meal will be paired with specifically chosen wines from the Rothschild family. The wine list encompasses wines from the Barons de Rothschild impressive collection, including Barons de Rothschild Champagne Brut, Château Coutet, Château d Armahillac and few great vintages from the well-known Bordeaux estate, Château Lafite-Rothschild.
The dinner, priced at £230 per head begins at 7:30 with a champagne and canapé reception. This is followed by a four-course dinner with wine-pairings, ending with coffee and petit fours.
The dinner menu was created with the wines very much in mind, designed to showcase and compliment the iconic wines whilst simultaneously affording guests the chance to sample some of the high quality ingredients that the restaurant is so passionate about serving.
Guests to this unique event will hear first hand, all about the winery's fascinating history as well gaining insight into their current and upcoming worldwide projects.
This one off event will be an exciting opportunity for wine enthusiasts to sample the fruits of their labours.
The highly anticipated event has a limited availability, with spaces for up to 24 guests.
To make a reservation to attend this exclusive dinner, you must pre-book via phone +44 020 7493 4554 or email restaurants.45PL@dorchestercollection.com