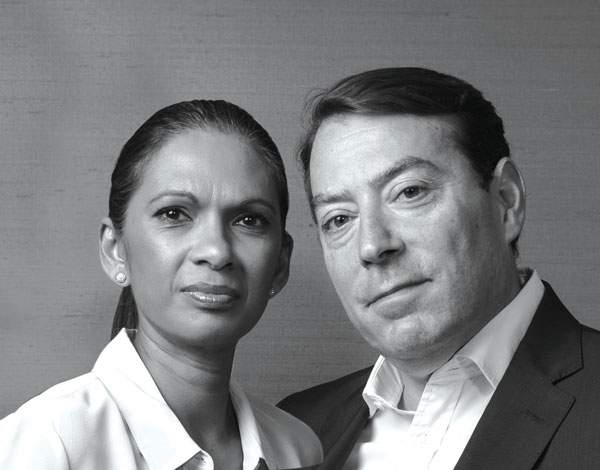 Without Alan and Gina Miller there would be no MiFID II. Alan, a legend among investment managers, is one of the savviest in the game, with more than 30 years' experience in equities, property, fixed interest and alternative assets. Gina continues to be a force as a political campaigner and philanthropist, having released her book Rise to much acclaim last year. Power couple is an overused term, but it applies here.
SCM, which stands for 'Smart, Common Sense and Modern', prides itself on offering a different kind of service: it doesn't charge performance fees, adviser charges, initial charges or exit penalties. It was founded after the couple struggled to find an investment manager that ticked all the boxes they were after. Clients praise the duo's 'integrity, honesty and genuine desire to try to produce something better than their peers'.
Rooted in a belief that investments should focus on 'fundamentals rather than fashion', SCM's investment philosophy is underpinned by diversification to reduce risk, consistency in returns and, of course, 100 per cent transparency and fair fees.
Both founders themselves have significant sums of their joint and individual money invested in their portfolios, on exactly the same terms and fees as clients.