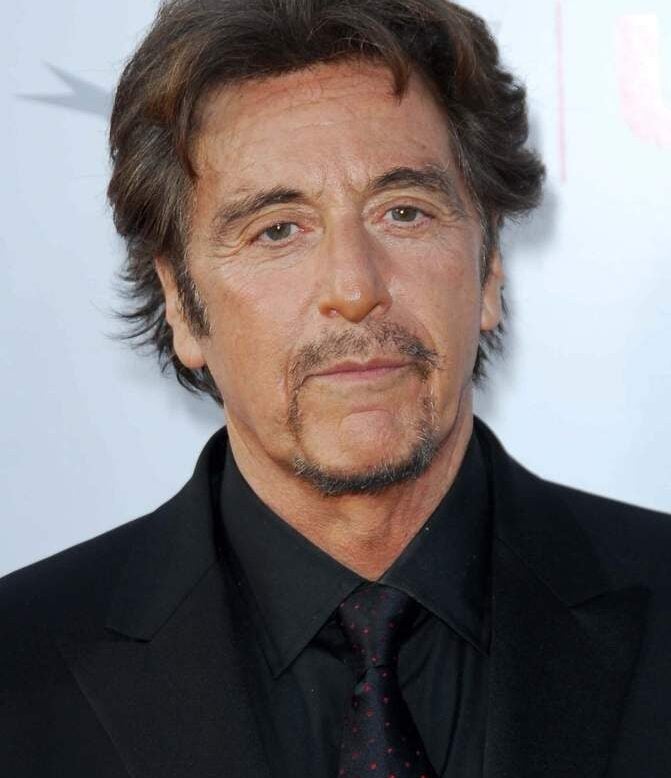 American actor, director, screenwriter, producer Al Pacino has an estimated net worth of £100 million.
When Al Pacino wooed audiences with his stellar performance in The Godfather, he was paid just $35,000. He received a further $500,000 for The Godfather Part II, released in 1974, and a whopping $5m for The Godfather Part III, released in 1990.
Born to an Italian-American couple in 1949, Pacino had a keen interest in acting during his adolescence. When he dropped out from school at 17, his mother was against his dream of becoming a movie star. However, a determined Pacino left home to pursue his passion and worked as anything from a postal clerk to messenger to busboy to support his acting studies.
After four years of rigorous training at Herbert Berghof (HB) Studio, Pacino was accepted to train at The Actors Studio, a membership organisation of professional actors, where he got the opportunity to act in 1967 drama, Awake and Sing!, and received his first pay check of $125.
Pacino went on to star as a brutal street youth in off-Broadway social drama, The Indian Wants the Bronx, earning an Obie Award as Best Actor for the 1967-1968 theatrical season. A year later, he made his Broadway debut in Does the Tiger Wear a Necktie, for which he won a Tony Award.
In 1969, Pacino appeared for the first time on the big screen in Me, Natalie. A year later, he got another supporting role in The Panic in Needle Park. His terrific performance caught the attention of director Francis Ford Coppola, who offered him a career-defining role in The Godfather, released in 1972.
Since then, there has been no looking back for Pacino, whose net worth has only risen. His performance in Glengarry Glen Ross, released in 1992, earned him $1.5 million. Exactly ten years later, he fetched $11m for his role in Simone.
The 1990s proved to be a strong decade for Pacino, as he worked continuously on big films, including Frankie and Johnny (1991); Scent of a Woman (1992); Carlito's Way (1993); Heat (1995); Donnie Brasco (1997); The Devil's Advocate (1997); and Any Given Sunday (1999).
Pacino has been nominated for and has won many awards during his acting career, including eight Oscar nominations (winning one), 15 Golden Globe nominations (winning four), five BAFTA nominations (winning two), and two Primetime Emmy Awards for his work on television.
Aged 73, Pacino is not married but he has three children from previous relationships. The actor, who has an estimated net worth of $135 million, still enjoys working in movies. He will soon appear on our screens in Manglehom and Imagine, which are both in the post-production stage.
Image credit: s_bukley / Shutterstock.com