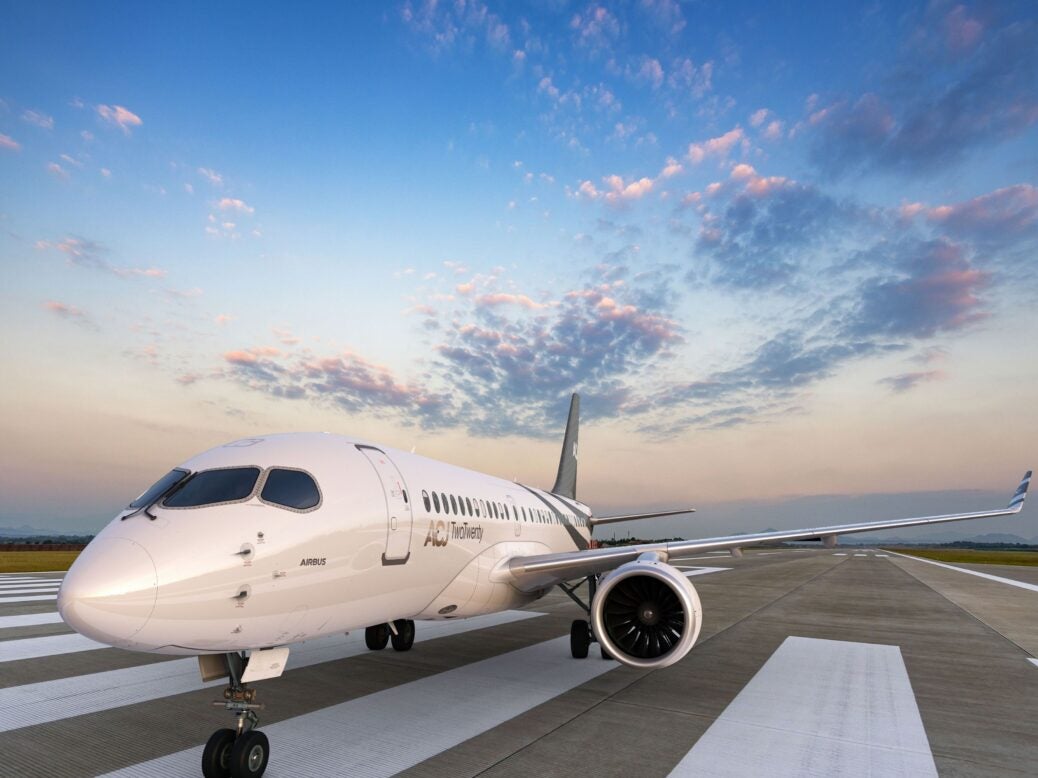 The Airbus ACJ TwoTwenty is the newst arrival on the private aviation scene, and it aims to offer the holy grail of transcontinental range and next-level comfort without costing the GDP of a small country. Is it too good to be true?
The Learjet was the 1960s status symbol ne plus ultra. The planes, created by American entrepreneur Bill Lear, could seat up to eight passengers in relative comfort and seclusion and became popular with stars such as James Brown, Frank Sinatra and Arnold Palmer. But that was then. Earlier this year it was announced that the Learjet would cease production. Today it seems that, with private jets, bigger is better.
Convenience and exclusivity alone can no longer guarantee a sale. Range, comfort and value for money have all become more important considerations. The adage used to be that you could only enjoy two of these three criteria: to have range on a budget meant compromising on cabin space; to have space on a budget meant your range would be limited. Then manufacturers responded by creating corporate aircraft with acres of room – and with the endurance for intercontinental reach. These were enlarged versions of existing private jet types. With business still representing the lion's share of the overall industry, mid-sized machines such as the Embraer Legacy 600, released in 2002, set the bar with a balance of comfort and economy – to stop the finance director entering a tailspin.
Wealthy individuals tend to favour machines with the range to make transcontinental journeys, such as the Gulfstream IV which Tom Cruise flies. More recently, several airliner manufacturers enjoyed a surge in interest for VIP versions of their aircraft, with highly customisable cabins akin to flying apartments. Both Boeing and Airbus have sold luxury versions of their best-selling passenger jets – but the cost of these means they're the preserve of the global elite or Middle Eastern royalty, and therefore account for few sales.
The more interesting opportunity for the industry, then, perhaps lies in more affordable, market-leading private jets such as the Gulfstream G650ER or its rival Global 6000 from Bombardier. The company's upcoming Global 7500 will boast the longest range of any business jet and can fly non-stop from New York to Hong Kong. These are just tens of millions of dollars to purchase, rather than the hundreds of millions needed to acquire an airliner.
Aircraft sales company Jetcraft notes that these long-range aircraft are increasingly popular among the new breed of UHNWs. The company, which specialises in selling used aircraft, predicts a return to strength for the industry after Covid-19, having seen business aviation hold up comparatively well during the pandemic while the airline industry was hammered, with 95 per cent of airliners grounded.
'Our data shows large jets representing a strong share of purchases by younger buyers,' says Jetcraft president Chad Anderson. 'High-net-worth buyer types are more likely to invest in this aircraft segment as compared to corporations and governments.'
Step forward, Airbus. The company has positioned itself to take advantage of the trend by unveiling the ACJ TwoTwenty, which, its corporate jets division claims, represents the creation of a whole new class of aircraft: the 'Xtra Large Bizjet'. It will certainly be among the most comfortable aircraft on the market, thanks to a king-size bed, rain-effect shower and six large living areas with sufficient room for 18 people to work, sleep, relax and dine. Derived from the A220-100 regional airliner, the TwoTwenty has 73 sqm of floorspace and a giant 55-inch 4K television.
Airbus has gone back to the drawing board, starting from the premise that it would create a product with no compromises on the range vs comfort vs price equation. It is marketing an aircraft with three times the space of a traditional business jet, but at a price level of around $80 million. The cost is comparable with a high-end business jet but considerably less than a VIP airliner. The company is racing to get the TwoTwenty into service in 2023.
The aircraft, which is a version of the popular C-Series passenger jet created by Bombardier before Airbus acquired the division in 2018, is intended to fill a gap between purpose-built, large-cabin, ultra-long-range bizjets and VIP airliners. The Two-Twenty is a smaller, more economical regional jet that has the cabin space of an airliner but was designed using state-of-the art aerodynamics for optimum performance and efficiency. Some 40 per cent of the TwoTwenty is made from advanced materials such as carbon fibre. That makes it lighter and means it burns 25 per cent less fuel than similar-sized aircraft. Thrust is provided by two newly designed Pratt & Whitney PurePower PW1500G turbofans that emit lower emissions and half the noise footprint of earlier-generation engines.
The aircraft has an airliner-sized cross-section but overall is only the size of a large private jet. It is intended to combine the best of all worlds: a high and wide luxurious cabin for comfort, the range of an airliner thanks to the amount of fuel it can carry, and fuel-efficient engines that make it cost-effective. In other words, a personal, luxurious space at the price of a business jet. That's why Airbus believes the TwoTwenty could be a game-changer for the super-wealthy.
But it already faces stiff competition. In this category the TwoTwenty is up against dedicated private jets such as the Gulfstream G700, Dassault Falcon 6X and Bombardier Global 7500, as well as the Boeing Business Jets 737 Max, which is based on the passenger jet used by a host of airlines. Embraer's Lineage 1000E is also a potential rival but has a shorter range, although at around $53 million it is cheaper to acquire. For all these, range is impressive – think intercontinental routes directly connecting London to Los Angeles, Moscow to Jakarta, Tokyo to Dubai or Beijing to Melbourne.
Airbus has already sold the first six TwoTwenty aircraft that will be made, two to VIP interiors firm Comlux. The outfitter has partnered with Airbus to create the first 15 cabins but also brings its own knowledge and expertise as a worldwide VIP operator of large business jets. But Airbus's rivals have no intention of allowing the manufacturer to fly away with their market share without a fight.
Gulfstream hopes that what it refers to as the 'cabin experience' of its aircraft will set it apart. The company claims to provide the industry's lowest cabin altitude – the internal pressure setting of the aircraft affects how jet-lagged you'll feel after a long flight. A setting that replicates conditions closer to ground altitude takes less of a toll on the human body. Lower noise levels also help, as do large windows which allow sunlight to help regulate the body's natural sleep cycles. The G700 will have a lighting system that can mimic sunrise and sunset, which also eases the impact of jet lag when travelling between different time zones on long flights.
'This environment is especially beneficial because it helps practically eliminate the impact of jet lag as customers take the globe-spanning trips Gulfstream's ultra-long-range aircraft like the G650ER and G700 can make,' says Gulfstream president Mark Burns. 'Customers have told us they want long range at high speeds with a spacious, comfortable and flexible cabin. They also want to make a seamless transition from life on the ground to their aircraft – they want to live and work in the air the same way they do at home or in the office.'
Before the pandemic, private aviation was increasingly under scrutiny for its environmental impact. Private jet travel is reckoned by some to emit up to 20 times more carbon dioxide per passenger mile than commercial flights. And there are other impacts such as noise and fuel burn.
Despite their size, the latest private jets can, counterintuitively, be much greener than predecessors thanks to developing propulsion technologies and improved aerodynamics, such as that found on the TwoTwenty. If its claims stack up, the aircraft will be among the quietest, cleanest and most eco-friendly in its category. Such features will be crucial as the world battles to reach net zero.
Manufacturers and operators are therefore working to expand the availability and affordability of sustainable aviation fuel, which blends jet fuel with biofuels to reduce carbon emissions, as well as ensuring flights are as efficient as possible. All jet aircraft have the potential to use this, pending testing and certification. The main hurdle is creating sufficient stocks at a price that operators are prepared to pay (it is currently much more expensive that standard jet fuel). While developments in battery power and hydrogen propulsion could power short-haul airliners within the next decade or so, carbon-burning long-haul flying – albeit mitigated by offsetting programmes that make polluters pay – is here to stay for many years.
And, if the new entrants to the market from Airbus, Gulfstream and others are anything to go by, UHNWs looking for comfort, range and value for money will be well looked after.
Image: Airbus