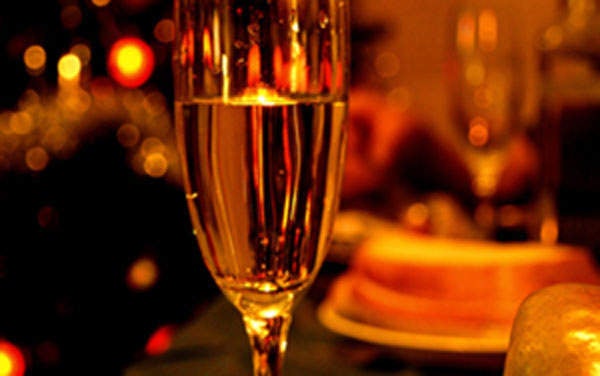 'Everyone got a dog-tag-shaped memento with their name engraved on it. I, for one, would have found it more entertaining if each dog-tag had borne the mobile number of the person next to you'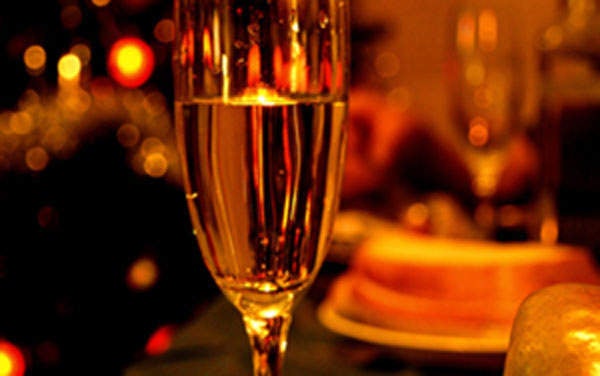 I must admit to writing this piece while still under the influence, or rather I'm writing it in the latter throes of a mild, posh hangover. Posh, for the generosity of our host last night ensured that we were drip-fed Dom P'rignon practically intravenously for hours on end.
The younger crowd plumped for vodka shots or (even worse) some black concoction involving tequila and coffee that appeared so revolting that you can surely only have it when you're already so drunk that you can't see straight. I am fairly certain most people who drank it may actually never see straight again. Perhaps most who had it in copious amounts were hoping for mental erasure by the morning, which often seems a desired outcome.
There were actually more Britons at this party than is normal on London's international circuit and it showed, in a good way. First of all, there wasn't a gaggle of French geese debating the meaning of life and honking about the lack of their intellectual equals in the room and unsurprisingly preparing to go home alone, again. Nor a farfalle bowl of Italians complaining about almost everything — in particular the food, the noise and the lack of suitable rich and beautiful heiresses to woo and marry. There were even few enough
Greeks to avoid a docudrama about finances, tax, betrayal or anything for that matter. As a consequence it was much more fun, much more relaxed, much younger, with much worse clothes. Overall it was loud, brash and smashed (just like one of the guests' wrists later on). But at least it was a party to remember.
Actually, remembering was my problem: I wasn't wholly sure why I was there. It felt more like a wedding rehearsal dinner than what I thought it was, a birthday bash. Bride and groom were sitting together, glued to each other with silly, giggly smiles, blind to the travails of married life ahead and forgetful of the ones they've already endured. My instant panicky thoughts: I must read invitations properly in the future, and I brought the wrong gift.
Meanwhile, the happy couple had shown generosity and attention to detail, particularly as everyone got a dog-tag-shaped memento with their name engraved on it in case one was found like a drunken stray somewhere. I, for one, would have found it more entertaining if each dog-tag had borne the mobile number of the person next to you.
I wasn't entirely convinced it was a wedding rehearsal dinner, though. I thought they tended to be rather intimate things, whereas here the 'intimates' had taken over Annabel's. I put that down to his being half-Indian-bling, half-German-tech and unable ever to say no, while she was still too young to know the difference between mates and intimates. But the more the merrier as far as I was concerned.
Also, aren't there normally priests at wedding rehearsal dinners? There wasn't one I could clearly identify. I did spot a few characters wearing crosses around their necks and wrists, and more than a few looked like they were bearing their own cross, but none seemed too priestly, entwined as most were with bouncy platinum blondes. (Perhaps they were Anglican, then.)
My guess was that the happy couple thought it best to leave the priest out of it for now, either not to cramp the revellers' style or because they couldn't decide how (or whether) to get the religious part done.Either way, this didn't seem a crowd conducive to being recruited into the sacrament of marriage, with, at one end of the spectrum, a majority of once, twice or even thrice divorced attendees and, at the other, a minority of very recently married and expecting, or expecting but not yet married.
And one or two bores like us, still happily married. I started overhearing whispers about an engagement. Perhaps this was an engagement rehearsal dinner, not a wedding one after all… I didn't know they did these but went with the flow, and felt a lot better about my present now.
I was a little flummoxed by the presence of both a caricaturist and a photobooth. How retro. But I put it down to cost-cutting. I mean with all that Dom P'rignon, there must have been little left for the photographer (other than the Daily Mail one, of course). Instead of wasting money on photos no one wants to see, except if they include themselves, let them take pictures with friends in the booth and charge them for it too! It won't pay as much as selling it to Hello!, but every little helps. The rest is selfies anyway.
But I am really sad I missed out on the caricaturist. I think she felt I was enough of a caricature as it is, so there wasn't much she could do to make me look any stranger or funnier. She did manage to make a male friend look uncannily like the love-child of Margaret Thatcher and Nicky Clarke. I leave it to you to guess who that was.
While initially popular, the caricaturist lost momentum as certain girls didn't come out looking as they thought they should. I feel, however, that caricature is a greatly underestimated tool when it comes to considering marriage. If you want to know what your potential spouse will look like by the time things start to sag and the sex falls away, don't look at their parents — have a caricature done. It works for both men and women, but as gentlemen of my acquaintance tend to be twenty years older than their partners anyway, their wives hardly need a caricature to skip forward two decades.
And still no rehearsal engagement speech, only rather presidential ones (for once he stuck to the text, but I hope he chooses a wittier speechwriter next time) — no mad moment of joyful abandon, of leaving reason behind and going with recklessness, no ring, only rumours of one, and the happy couple now looking less loved up, or was it me? The millennial crowd muttered imprecations about occasion, timing and patience.
But all still had a jolly good time, I'd say. I know I did. After destroying an old pair of knees on the dance floor, I felt it best to retire, still confused as to exactly the purpose of the party I'd been to. As I got to my car with Angel Wife, who was looking particularly stunning if a little unsteady, I found the invitation from my dearest, closest and kindest friend which I had left on the car seat. Still in doubt after so many whispers, questions and rumours, I read avidly every last line.
I was pleased to see it only talked about a party for Arun's 50th and nothing less — but most of all, nothing more. And what a fabulous one it was. Enough said about this birthday party. Although at one point, the old clich' came out: show me who your friends are and I will tell you who you are. It's still relevant but also perhaps in need of variation, as you'll see.
Recently I was lucky enough to experience a culinary immersion, which I managed to share with a few well-chosen friends. I don't know what that gathering said about me but I do know what it said about the beauty, practicality and theatre you can create when technology mixes with inspiration, talent and passion, and nowhere more so than sharing a meal with friends. None of us was inspired, talented or passionate, but the guys who designed the Fourth Wall kitchen out of Poggenpohl sexiness and Electrolux wizardry are all of them.
The Fourth Wall in theatre is the invisible separation between actors and audience. Invisible, but there. And here this concept has been transported into a kitchen space containing all the moments of food's journey from larder to preparation to cooking, all hidden but present — that fourth wall again.
Dark corners illuminate from within to reveal cupboards, wine cellars and coffee stations; unscratchable worktops contain griddles that exude no heat except on contact, or a wok recessed into the surface, or, most dazzling for me, an induction surface that determines the size and weight of the vessel you set on top of it and heats only exactly that space with the most efficient use of power. Others liked even more the blast chiller that can bring champagne to drinking temperature in four minutes.
And to take us through all that was one of the most talented chefs of the next generation, Magnus Nilsson of F'viken. I hate even to mention him, as I so wish he could remain a secret from you. He took us on a journey back to his native Sweden, where he hunts and gathers for six months and then preserves and survives for the other six near the Arctic Circle. I am heading straight there, trying to get one of the sixteen seats for dinner and one of the fewer beds available in the restaurant.
Yes, you have gathered already, this was cooking porn to me. This was every growing, chopping, searing, chilling, steaming, fricassee-ing wet dream I have ever had. The fireplace and its wood store, the starry-night of the mini-lights floating dreamily above the dining table: all of it was eating wonderland.
I can probably never afford it, but if I get to know any of the twenty or more people who have already ordered it, I will volunteer to be their best friend or even free chef, just to cook and eat there again. Tell me what your kitchen looks like and I will tell you who you are.