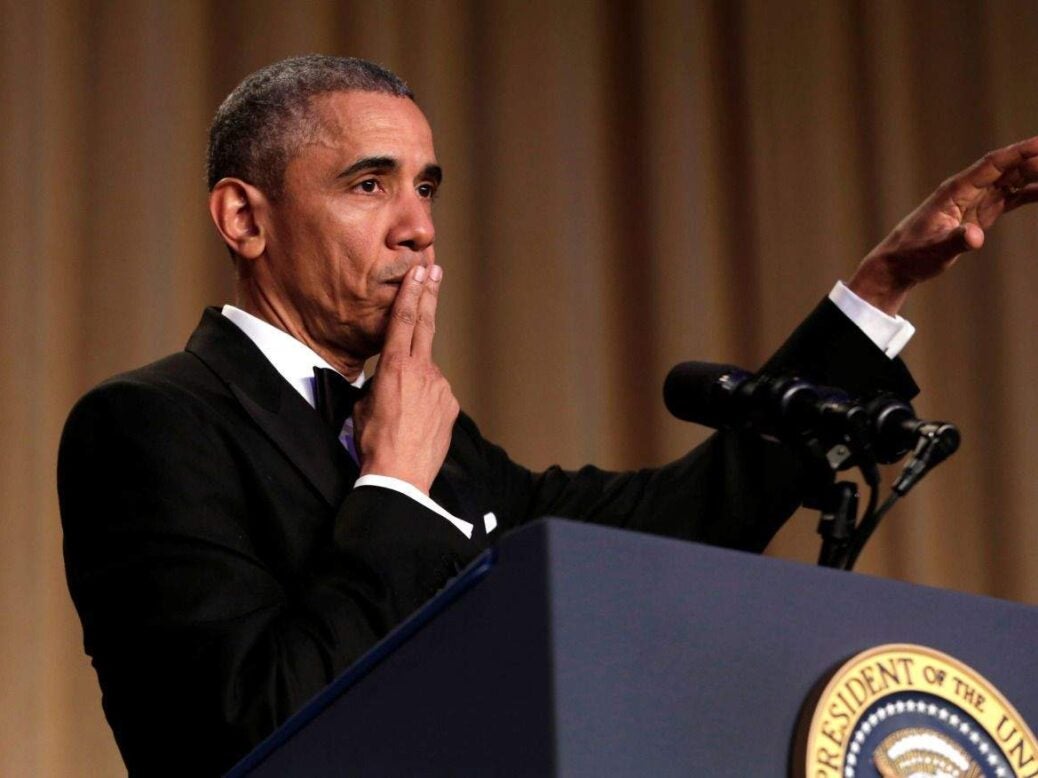 Nick Gold describes the best ways for CEOs to really capture their audiences, and what they can learn from comedians and record-breaking swimmers.
Own your content
A great speech relies on strong content, as well as performance. This means that a speaker should have absolute belief in what they are saying by drawing on genuine passions and personal experiences. If a speaker fails to own their content in this way, they will never deliver a performance as effectively as someone who is emotionally invested their words.
In my opinion, someone like record-breaking swimmer Lewis Pugh, who famously swam at the North Pole to raise environmental awareness, excels at this. His story is part of him, which means the audience can feel the rawness as though they are taking the plunge themselves. You really feel as though you are on a journey with him, experiencing his emotions as he dives into the freezing waters of the Arctic.
Set your key points
A good speaker will structure a speech around the key takeaways i.e. what they want an audience to remember once the session is over. This is not the same as a summary slide at the end; rather, it is the narrative that is subconsciously (and consciously) fed throughout the entire length of the speech.
Comedians are particularly good at setting content milestones. I have seen some of the most famous comedians in the world scribble notes down just before they go on stage, but not to compose their entire set there and then – they are simply noting the key points to hit throughout their performance, leaving them free to be more creative and entertaining in the moment.
Memorable phrasing
From President Barack Obama's infamous 'Rule of Three' to the art of alliteration, clever phrasing combined with timely body language can help you create content that brims with conviction and sticks in the minds of your audience.
Just ask an expert in this field such as Gilan Gork or Kevin Dutton who can deconstruct a speech in order to reveal the subtle rhetorical devices and body language techniques that leave a lasting impact on an audience at a subconscious level. Politicians, for example, need to be able to influence others; however, if their phasing or body language fails to complement what they are preaching, listeners can be left feeling uneasy and unconvinced – without necessarily knowing why!
Start and finish with a bang
No matter how well-known, a speaker should always retain humility when addressing an audience and still validate their right to be on that stage. This will force delegates to truly engage, especially if they are suffering from conference fatigue, or simply don't know who you are (in fact, arguably, the higher a person's profile, the greater the expectation and need to justify).
When behind that lectern, then, it is important to kick things off by explaining how, in the next 45 minutes or so, an audience can expect to receive content that will inspire and benefit them. Similarly, a speaker should aim to finish with a bang: we often remember the last thing someone said, so make sure it's impressive.
Be flexible
It is not unusual to arrive at an event only to find that the vibe or the expectations of the audience are different to those delineated in the pre-event briefing. A scenario that springs to mind is when one of our motivational speakers, set to inspire about an exciting future of company growth, discovered on the day that employees had just been informed of impending redundancies!
Fortunately, the above points can serve as cornerstones that facilitate flexibility when delivering a speech. In this case, our speaker took the initiative: he and I agreed that he would interview the MD instead, allowing the employees to learn more about the situation. As he had taken care at the preparation stage, he was better equipped on the day itself to quickly adapt the original briefing to the specific requirements of the audience. The event, consequently, was still a successful one.
Nick Gold is the managing director of Speakers Corner.