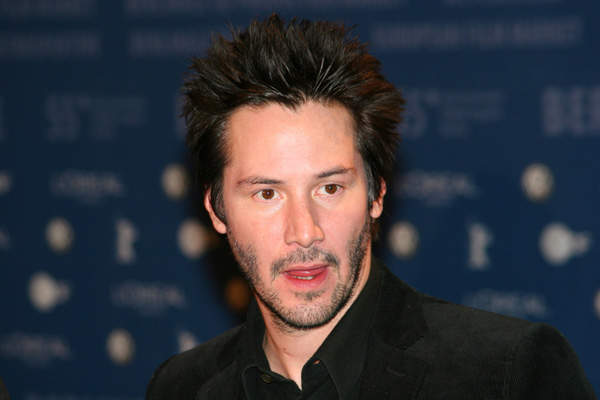 Keanu Reeves is worth a reported £242 million.
Born in 1964, Reeves had always wanted to become a hockey player as a child, but also had a significant interest in acting, appearing in a production of the musical Damn Yankees aged just 9.
In 1981, Reeves made his first appearance on television in the CBC television sitcom Hangin' In.
During the early eighties, he also acted in various short films and advertisements. In 1986, Reeves' film career was ignited with the movie Youngblood, which was based on ice hockey.
Following this, Reeves' received a supporting role in River's Edge, became a commercial hit on its release in 1986.
Throughout the early nineties, Reeves acted in several commercially successful movies including Permanent Record, Bill & Ted's Excellent Adventure and its sequel, Bill & Ted's Bogus Journey, which gained him popularity with a teenage audience.
Reeves' career took a new turn when he appeared in the 1994 blockbuster film Speed, which grossed $350m worldwide, turning him into a bona fide Hollywood star.
A year later, Reeves played the lead role in romantic drama A Walk in the Clouds, which was well received by the critics and more than doubled its modest $20m production costs.
His next movies Johnny Mnemonic and Chain Reaction bombed at the box office. However the determined Reeves took a sharp cut in his remuneration for his next movie, The Devil's Advocate.
Released in 1997, The Devil's Advocate reignited Reeves' career, with the actor giving an impressive turn as defence attorney Kevin Lomax.
After the commercial success of The Devil's Advocate, Reeves' profile was gaining momentum once more. His next flick, sci-fi action epic The Matrix, grossed $463m worldwide upon its 1999 release. He was also nominated for Saturn award for his now iconic role ascomputer programmer, Thomas A Anderson.
Although his 2001 romantic drama Sweet November fell flat, Reeves' net worth continued to shoot up in the early 2000s.
2003 kept Reeves in the limelight as the year that marked the release of two blockbuster films and sequels to the first Matrix film — The Matrix Reloaded and The Matrix Revolutions.
After the Matrix trilogy, Reeves' net worth reached its peak. He donned the director's hat for the first time with the movie Man of Tai Chi, which was released in 2013. His next movie, John Wick, is currently in production.
With an estimated net worth of $350m, Reeves had always preferred to stay in private hotels and rented houses until he purchased a home in Hollywood Hills in 2003. He also has a property in Central Park West in New York City.