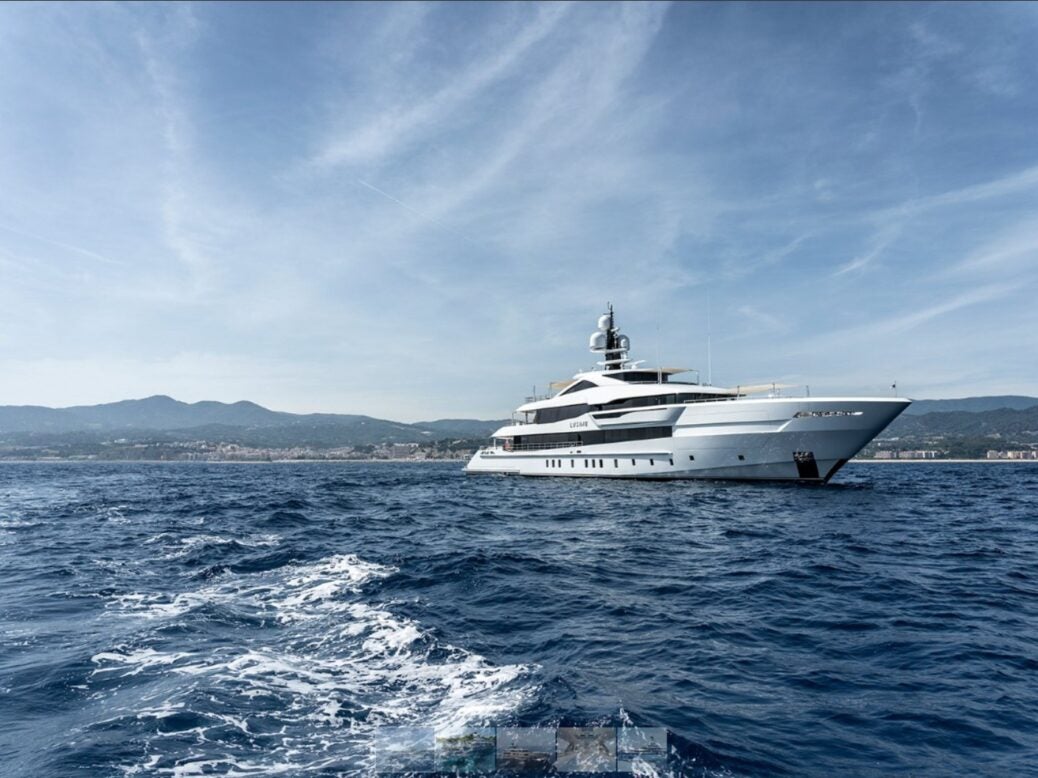 Following a summer of record demand this year's event was glitzier than ever
Each September, thousands of yacht builders, designers and owners descend on Port Hercule for the Monaco Yacht Show. It is here, in the heart of the picturesque Côte d'Azur, that boat lovers make their annual pilgrimage to catch a glimpse of the world's newest – and most exciting – vessels.
This year, the hotly anticipated event took place between September 28 and October 1. And, following a summer of record demand for superyachts spurred by the pandemic, the 2022 iteration was bigger and glitzier than ever.
With over 600 exhibitors showcasing 125 superyachts, there was no shortage of incredible boats on display. So, whether you're considering taking the plunge and purchasing a yacht of your own, or you're simply here to marvel at the latest builds, we've rounded up the most impressive vessels on display at this year's Monaco Yacht Show.
Project TIME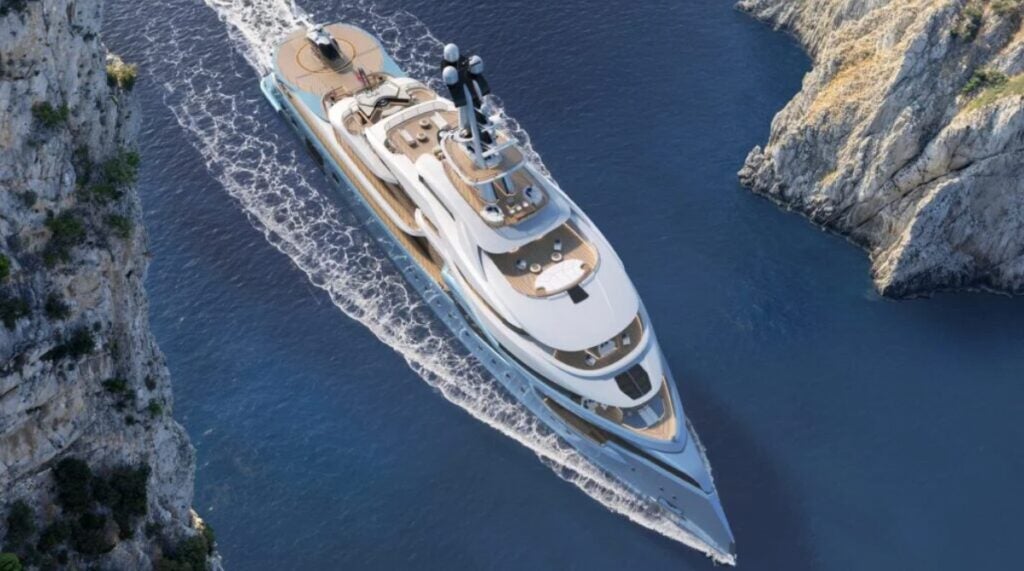 Kicking off our list of the biggest reveals at the Monaco Yacht Show is Project TIME. The 282-ft explorer yacht concept is the brainchild of German shipbuilder Abeking & Rasmussen and Valentin Design.
Suited for cold and warm water expeditions, the ship has been designed to travel everywhere from Antarctica to the South Pacific Islands. Powered by a diesel-electric propulsion system, Project Time would deliver a maximum speed of 16 knots, with a cruising speed of 14 knots, and a range of 5,000 nautical miles.
Boasting a helipad platform, submarine, two lounges and even an onboard German brewery, this is no ordinary yacht. The extravagant vessel also features an extra wide owner's duplex suite complete with two marble bathrooms and an expansive balcony.
Slice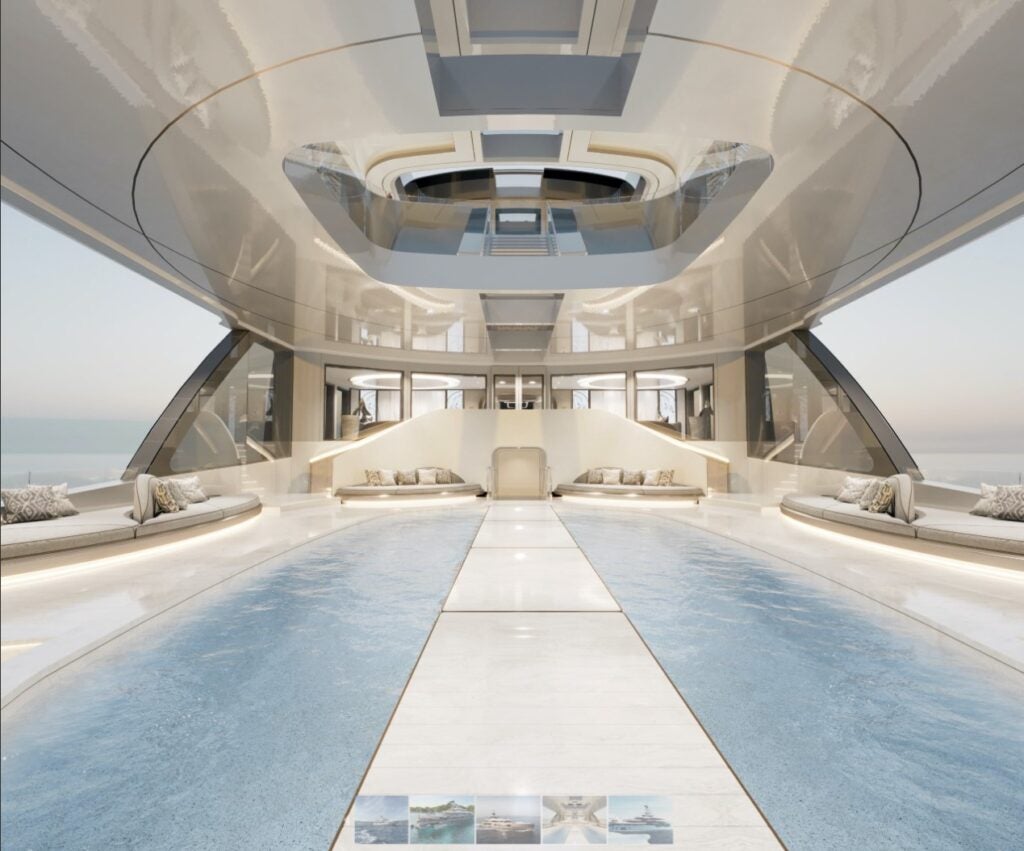 Dutch shipyard Feadship unveiled its eleventh cutting-edge yacht concept at the show, Slice. Studio de Voogt was brought in for the project, with the ambitious goal of turning "the inside out and the outside in". To this end, the design team fitted the yacht with a glass strip running from bow to stern, bathing the decks in natural light.
Unlike many yachts that are plagued by gloomy corridors and claustrophobic living spaces, the interiors onboard Slice are bright and breezy. At the heart of the yacht on the main deck is a sprawling 750-sq-ft atrium flanked by cascading circular balconies, which, according to Feadship is so much more than a lobby and instead becomes "a destination in its own right".
In a sign of Feadship's dedication to using the latest technology, Slice would be fitted with a propulsion system powered by four dual-fuel generators modified to run on both methanol and non-fossil diesel (hydrotreated vegetable oil), with the generated power delivered to two Azimuthing pods.
Lusine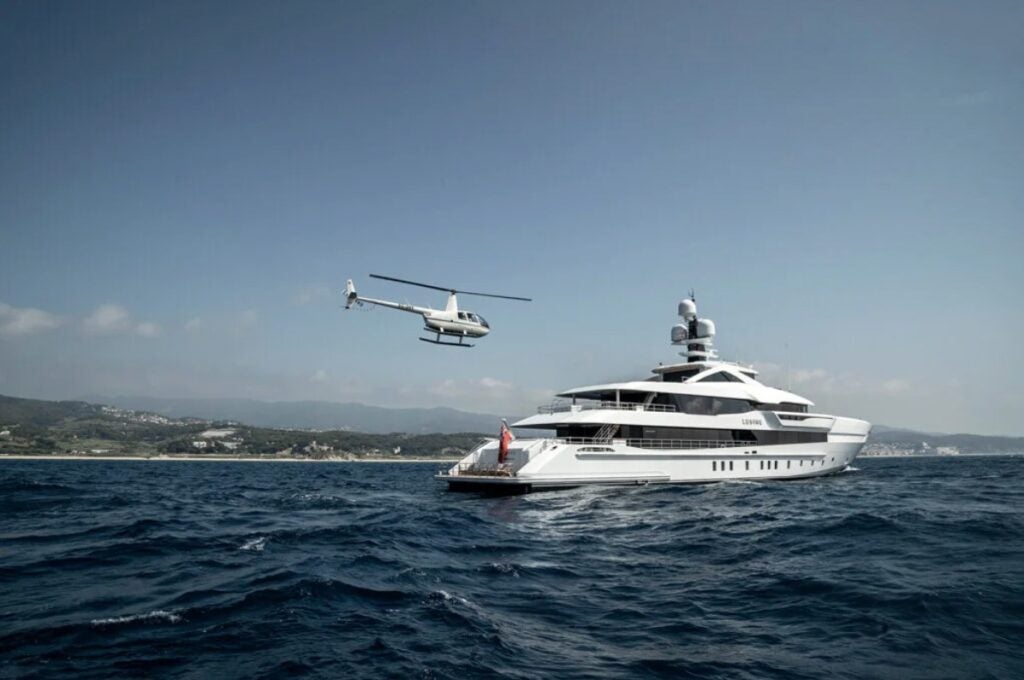 Our list of the best superyachts on display at Monaco Yacht Show would not be complete without mentioning Lusine. The 196-ft vessel is Heesen's largest ever steel Fast Displacement motor yacht and features a sleek silhouette with black thermo-bonded dark glass windows to keep out prying eyes.
Perhaps most impressive of all is the touch-and-go helipad on the sundeck which can accommodate an Airbus H-135. Sinot Yacht Architecture and Design was brought in to mastermind the lavish interiors. Lusine comfortably sleeps twelve set across six spacious staterooms, each of which has been thoughtfully adorned with bespoke furnishings and elegant sculptures. The most exclusive abode is the owner's apartment located up on the bridge deck which has its own staircase to ensure total privacy.
Come Together
Next up on our list is the first vessel in Amel's new 60 Limited Edition Series. Designed by Espen Oeino International and built in the Netherlands, Come Together was delivered to her owner this Spring for an estimated €69.5m (approx. $68.6m).
The gleaming new superyacht spans 196 ft and features a teak deck, steel hull and aluminum superstructure. Winch Design is responsible for the laid-back yet elegant interiors that are reminiscent of a relaxed family home in shades of walnut and bronze.
Come Together has been fitted with a hybrid propulsion system for smooth, quiet cruising and features an expansive sun deck and 157-ft swim platform.
espenoeino.com, winchdesign.com
XV67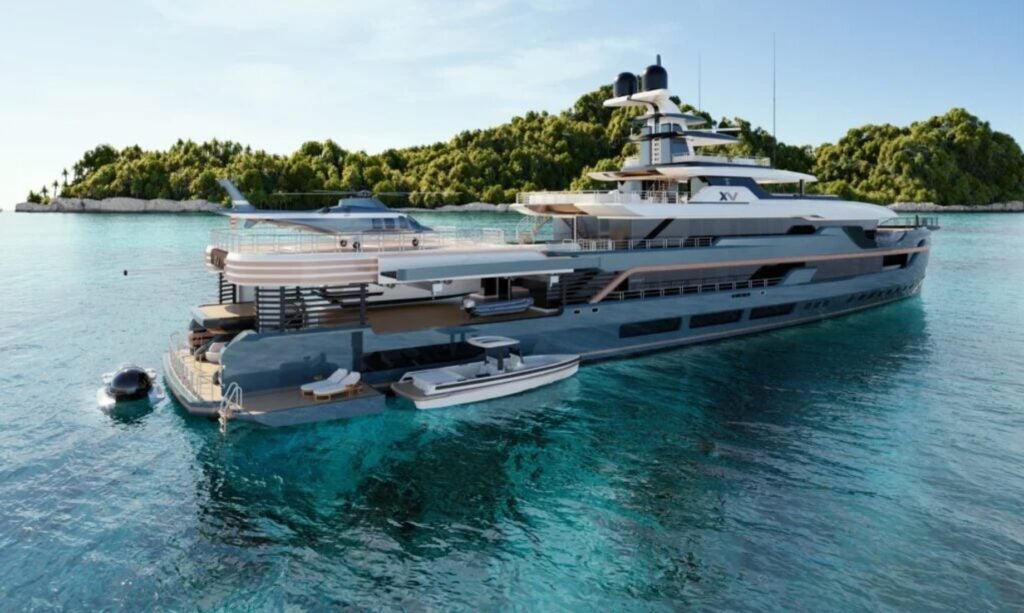 Winch Design and Heesen also unveiled XV67 at the Monaco Yacht Show – a brand new explorer yacht concept that builds on their XVenture design concept from four years ago.
The 187-ft vessel has been given a refreshed layout and updated with the latest technology. While the robust steel hull remains, she is 32 ft longer than her predecessor and the tenders have been moved to the open aft deck freeing up space for even larger guest cabins and an expansive three-story master stateroom.
As seems to be becoming commonplace onboard the newest superyachts, VX67 boasts a helipad (that functions as an al fresco cinema when not in use) and has space to store a personal submarine on deck.
heesenyachts.com, winchdesign.com
One50
Meyer took the Monaco Yacht Show as an opportunity to share the very first renderings of its sustainable One50 concept. The vessel – which was first unveiled a year ago at the 2021 show – is powered electrically by 25,000 kilowatts enabling her to reach a maximum speed of 23 knots.
After a year long wait to see what One50 could like, the renderings certainly don't disappoint. Wellness is at the heart of the design; the 492-ft yacht features a retractable swimming pool, massage parlour, sauna and hammam. Other highlights include the top deck which is reserved entirely for the owner's use and boasts an enormous suite complete with a private terrace.
Four Seasons Yacht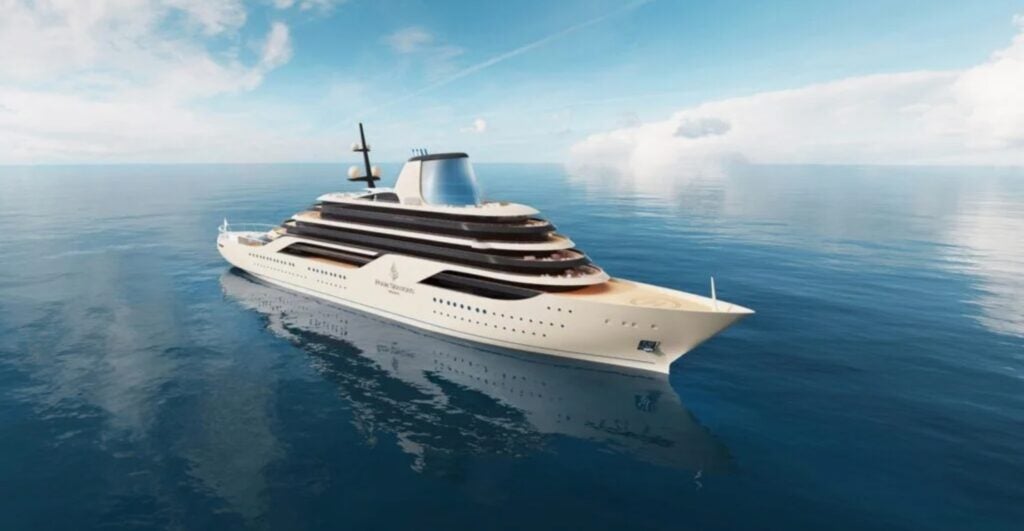 Last but by no means least on our roundup of the most impressive vessels unveiled at the Monaco Yacht Show is Four Seasons' first branded yacht. Slated to set sail at the end of 2025, no expense has been spared by the luxury hotel group, with each suite costing a cool $4.2m to build.
The gigantic vessel will be 679 ft long and 88.6 ft wide with 14 decks and a total of 95 rooms and suites. While the initial launch is just one yacht, the order includes the option to add two further ships in the future – amounting to an eyewatering $1.1bn.
Italian shipbuilder Fincantieri will build the Four Seasons yacht in Trieste before Tillberg Design of Sweden and London-based Martin Brudnizki are brought in to put their stamp on the interiors. As you would expect from the luxury hotel brand, the yacht will feature an array of facilities including gourmet restaurants, bars, and a full-service spa.