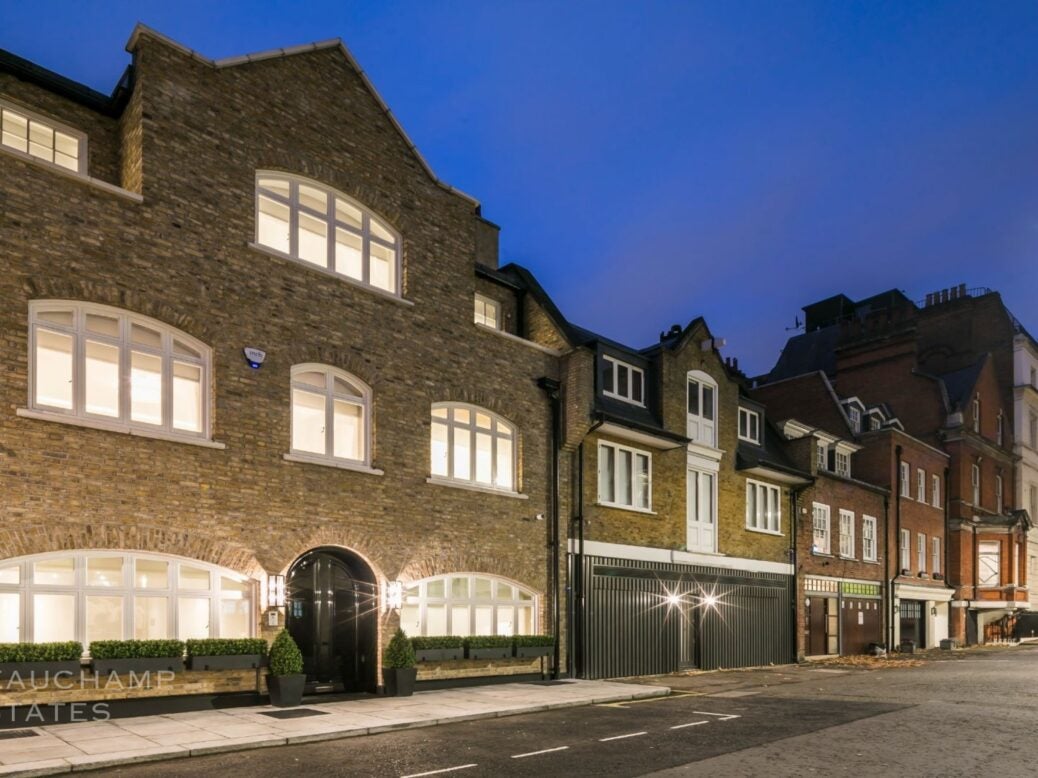 Each week, Spear's highlights one prime property or ultra-luxe development on the market. This week, a modish six-bedroom Mayfair townhouse nestled just off Park Lane, on sale for £29,950,000
Set across a sprawling 8,060 square feet is this beautiful new-build Mayfair home from Beauchamp Estates with a sandy brick exterior, that's stuffed full of amenities and resides just seconds away from West London's iconic Park Lane.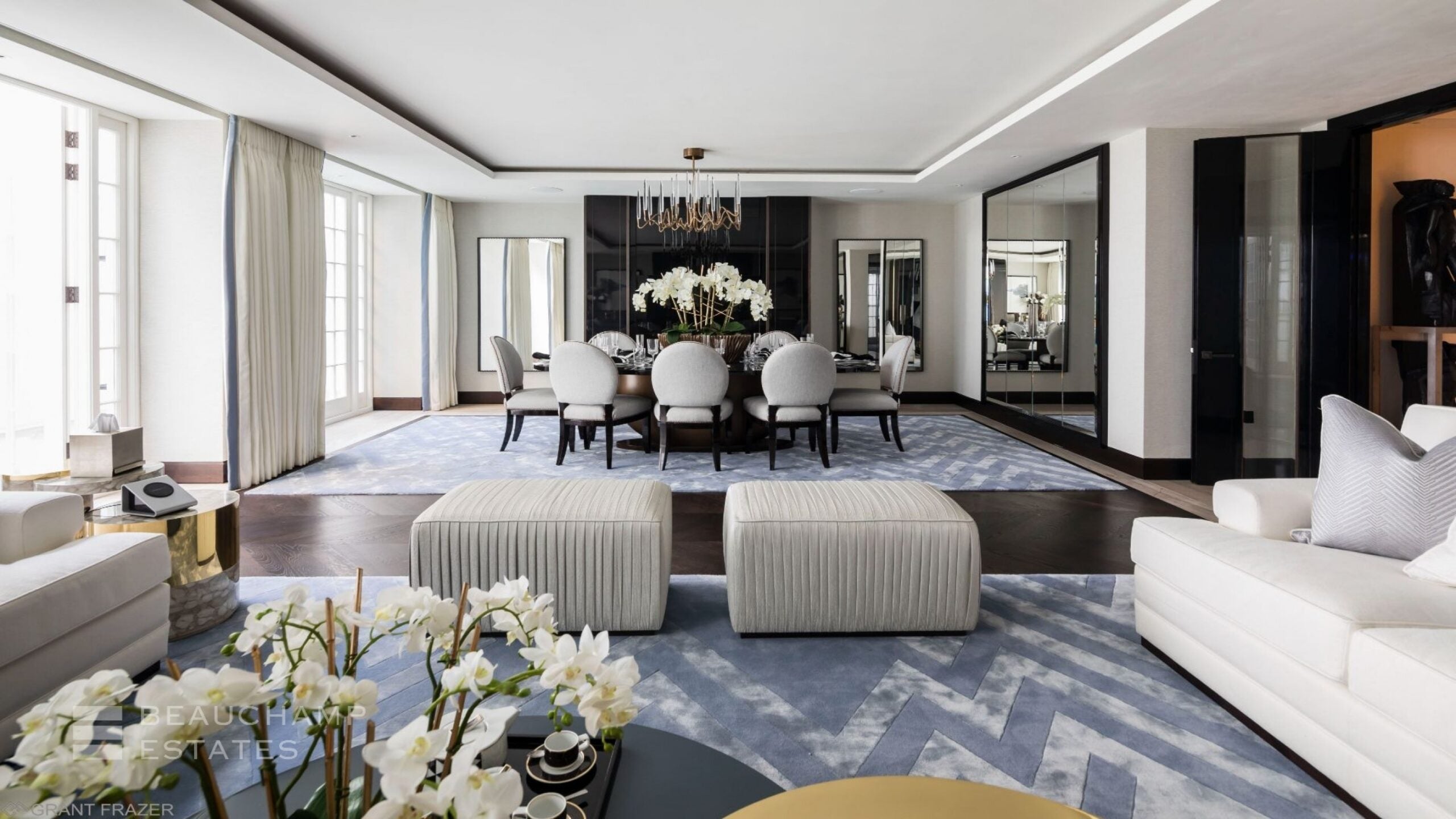 Located next to Hyde Park, the quiet residential Culross Street is just minutes away from the capital's premier shopping streets and a smattering of private members' clubs. The front facade of the prime property combines yellow brick with welcoming wide windows and an elegant lining of topiary by the mahogany front doors.
Designed by K10, which says it created the 'only newly built townhouse-mansion currently for sale in London's Mayfair', the property comes complete with an indoor pool and spa complex, as well as a fully kitted-out cinema suite, with regal velvet sofas in a violet pink which are matched by the room's luscious purple wall panelling.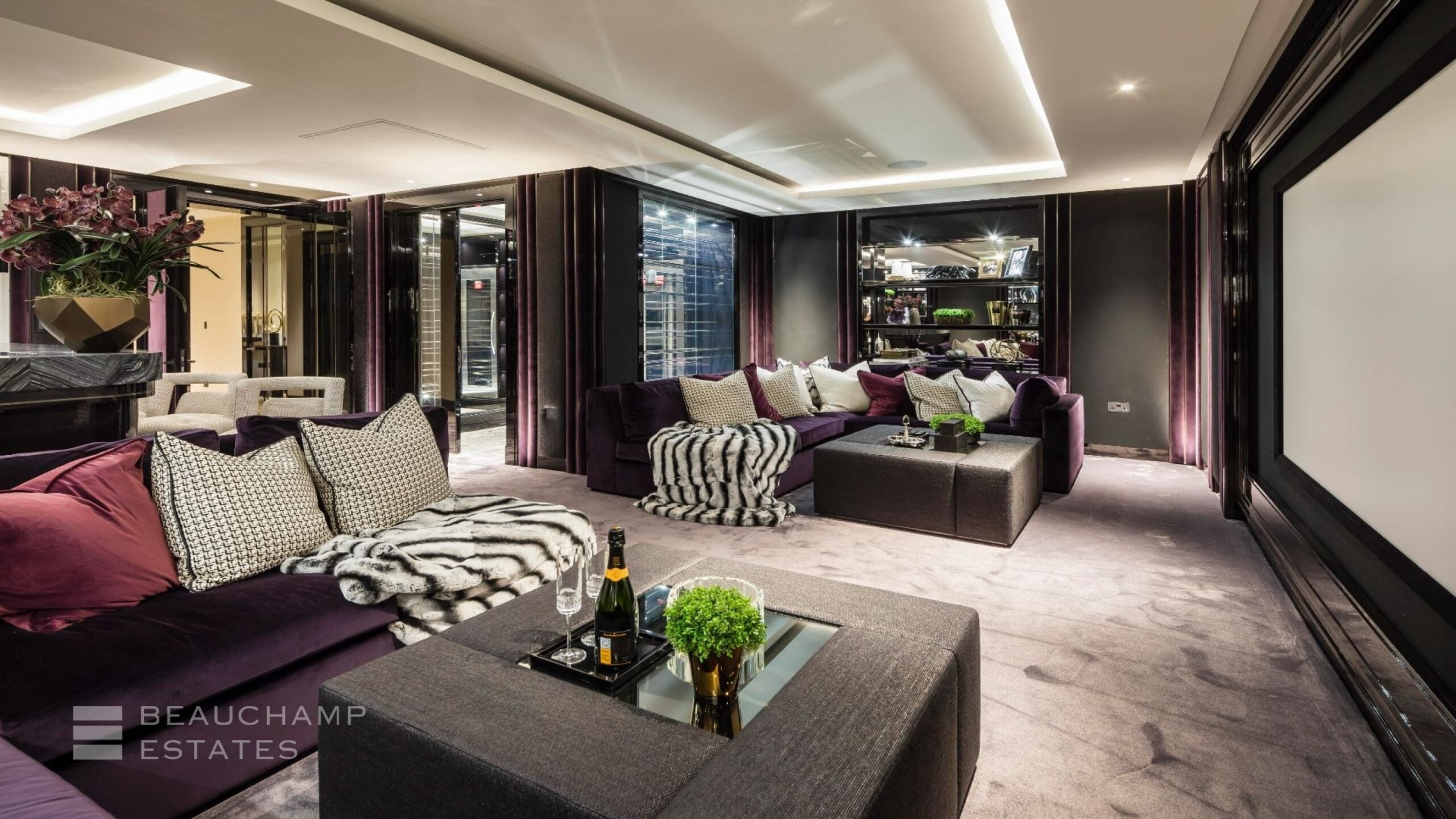 In addition to these tempting amenities, one of the property's standout features is its sense of history: the home occupies the former site of the Coach House for the head groom of the Earls of Sussex, who lived on Upper Grosvenor Street. The property was purchased by Sir Thomas Stepney in 1824. Last year, the MailOnline reported an unnamed Chinese heiress was set to pay £1.55 million just to rent the property, making it London's most expensive ever tenancy according to the news site.
Meanwhile, the property's south-facing rear garden, accessible through an elegant collection of white double doors from the ground floor reception room, is landscaped beautifully, with a grassy relaxation area up several marbled steps. The open plan reception, which marries together a chic dining space for up to 12 guests and a charming selection of sofas, features a satiny pastel-blue carpet which is complemented by the room's bronzed chandeliers and cream-coloured curtains. Aside from the cinema and main living space, the property boasts a wealth of calm spaces for quiet reflection, including a study, library, drawing room and dining room.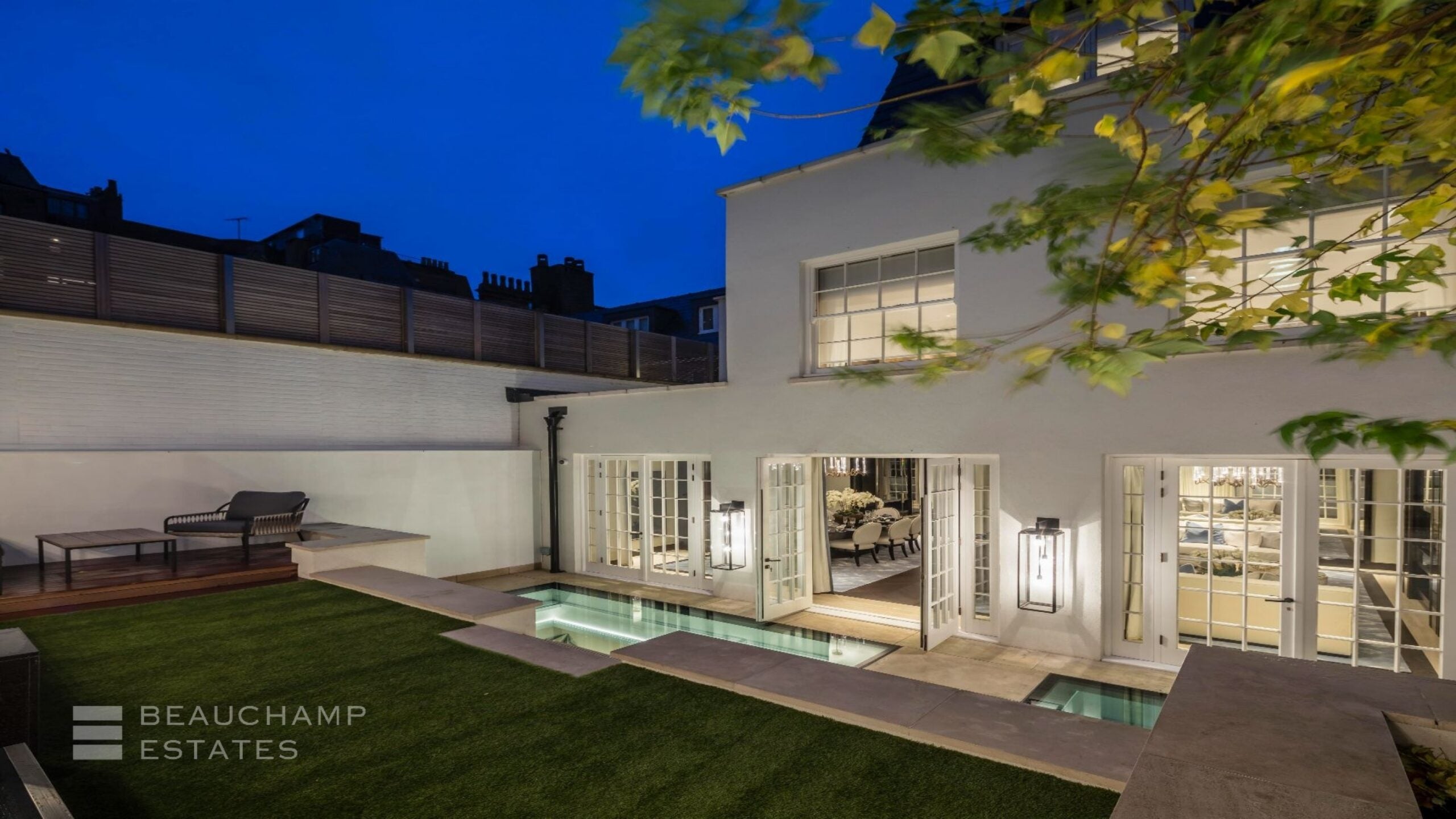 The 'spa complex' offers an extensive gym, changing room, sauna and massage area complete with mood lighting and an inviting oaky flooring, but the main event is the stone-coloured 12-metre-length swimming pool, finished with a marine-blue mosaic below the water line.
Two master suites are found on the first floor of the building, with a further four rooms designed with contrasting colour schemes to suit any guest. An array of touches make the property perfect for an international UHNW family, with a set of garages and covered parking as well as a small ground-floor accommodation suite for staff.
Combining unbeatable home comforts and a design that's faithful to the prime property's rich heritage, Culross House is a rare find: a home built for the future in one of London's most-celebrated historic neighbourhoods. And for £30 million, it could be yours.
Spear's Magazine presents Spear's 500 Live on 7 September. Find more information on NSMG.live.