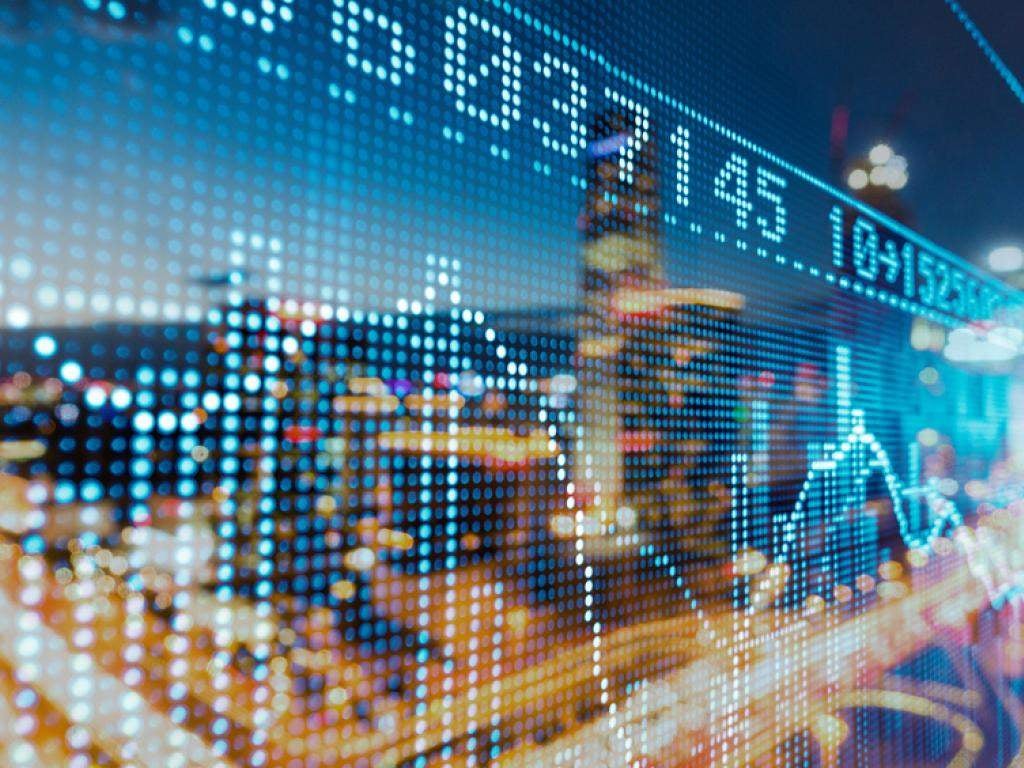 As 2017 passes to 2018, Spear's looks to the year ahead and flags up next year's big news. Emelia Hamilton-Russell reports
First, the good news: global growth
After years of insipid output, the world economy is in fine fettle. The IMF forecasts a 3.7 per cent economic expansion for the world in 2018, up from 3.2 per cent in 2016 and 3.1 per cent in 2015. Bloomberg economists predict the US will grow 2.5 per cent in 2018, China 6.4 per cent, Japan, 0.9 per cent, and Germany, by 1.6 per cent. Against that picture the OECD inflation forecast for 2018 is 2.1 per cent. With the jobless totals also falling across post-financial crisis-affected nations, the outlook is finally sunny — even if some voices are concerned about the 100-months-consecutive plus of US-economic expansion and worrying about when it might end. Not in 2018, appears to be the answer.
2. Secondly, the not so good news…
If the world economy, including the biggest economics, is motoring in 2018, then the UK seems to be missing the party. Up to a point, at least. The IMF forecasts growth of 1.5 per cent for UK, while other laggers include Japan and Italy on 1.5 per cent, according to OECD predictions. Still, hopes are high that the UK may beat the forecast — after all British plc has defied the expectations of many economists since the referendum vote in June 2016.
3. The red tape tightens
After all the hype: the Markets in Financial Instruments Directive 2 (MiFID II), is here. The revamp of MiFID I is designed to offer greater protection for investors and inject more transparency into all asset classes: from equities to fixed income, exchange traded funds and foreign exchange. But MiFID II isn't alone: hot on its heels is General Data Protection Regulation (GDPR). '2018 is set to be a bumper year in terms of regulations,' notes Mash Patel, CEO of Kurtosys, an investment services provider. 'Compliance with these new regulations is essential for asset managers but it's a costly and complex business.'
4. US tax cuts to the rescue
With the vote in December passed the Republicans are on track to deliver the most sweeping tax code (and tax cutting) rewrite in the US in 31 years. JP Morgan's quant guru Marko Kolanovic predicts that a Republican tax overhaul will give US equities a huge shot in the arm in 2018. In his mind, the institutional investors that control a huge chunk of the market are still in wait-and-see mode when it comes to tax reform, patiently biding time before putting more capital to work, which should drive productivity when it happens. Over here, with some 80 per cent of the FTSE 100 earnings from overseas — and much of that from the US — there are high hopes that any Trump tax bounce will offer a timely fillip to the Britain's bluechip index, too.
5. Expansion royal
One area where Britain can bet on growth in 2018 is in the Royal Family. With a Royal marriage set for FA Cup final day (that's 19 May, for your diary), and the Duke and Duchess of Cambridge expecting their third child in April, the Royal Family is set to increase by two. The last time a Royal had a third child was in 1961 – when Prince Andrew was born — so perhaps the Cambridges have spent too long curling up in front of box sets of The Crown? Prince Harry, apparently, prefers Suits. All being well, we can expect two great moments of national celebration in 2018 — as well as a lift for the special relationship.
6. Tsar Vladimir?
Having announced his intention to run and with few serious opponents either to himself personally or his United Russia party, twice-president and twice prime-minister Vladimir Putin is poised to storm to victory on 1 April, offering him the chance of being Russia's ruler for 25 years (a marker he'll chalk up in 2024). That would make him the longest serving wielder of Kremlin power since Stalin, who completed 29 years in 1953. It means Putin will be well-placed to present the World Cup trophy in July. Bare-chested, perhaps?
7. Mandarin pluck
This is the year that the Chinese economy will overtake that of the eurozone — and if doesn't it'll miss it by a whisker. Forecast to grow at 6.4 per cent this year, compared with the euro area's paltry (though the UK would be pleased with it) 2 per cent, that makes it statistically likely that the GDP of China will catch up with that of the eurozone – at just shy of $12 trillion. If it doesn't achieve it by December 31, then expect them to be firing the Communist party poppers in Beijing in Q1 of 2019. Along with the One Belt, One Road project, 'this coincides with Japanese growth, an economic rebound we expect to see in India, and buoyant regional trade, which all create opportunities for investors,' explains Jonathan Sparks from HSBC.
8. At last, that Saudi decision
After months of fevered waiting, we're in the end-zone of the Saudi Aramco decision. Will the Saudis float 5 per cent of the oil company in London or New York, or not at all? With the IPO supposedly the centrepiece of Vision 2030, a wide-ranging reform plan to diversify the Saudi economy beyond oil —being championed forcefully by Saudi Crown Prince Mohammad bin Salman (MBS) — the float is 'on track for 2018', according to MBS, and due to take place in the second half of the year. That means a decision should be due soon. With two visits by Theresa May to the oil-rich state last year and a visit by the Lord Mayor of London in December, plus a visit from Donald Trump, do not underestimate the desire to win this contest on the part of London or NY. And that's because the float is the tip of the iceberg: Saudi has bold plans for a new city on the Red Sea coast, promising a lifestyle not available elsewhere in the country, as he seeks to remake the kingdom in a post-oil era.
9. Brexit boomerang
Brexit was the one subject that would not go away in 2017, and 2018 is no different. With hopes of agreeing a transitional deal in the first quarter of the year, the timer is set for October — EU terrier Michel Barnier's deadline for any trade deal to be signed and agreed. In the meantime we'll see how business reacts over here and whether there is the exodus of jobs that many have forecast from the City (the Bank of England's own prediction is that up to 75,000 jobs might go) or a corresponding collapse in business confidence across the country. There are no signs yet, but hard, soft or scrambled, Brexit is coming.
Find out which jurisdictions are hoping to gain ground on London in the January/February edition of Spear's, or subscribe
10. Roger Federer will retire
This is a controversial thing to say about a man who is number two in the world and seemingly in the peak form of his life. But Roger Federer, in spite of appearances, is subject to age. He will be 37 in August 2018 and his recent pronouncements have admitted the possibility that he might walk away from the sport soon. 'I don't know if it [retirement] is sooner or later,' he has said. But if Federer – and Rafael Nadal with his perennial injury proneness – do call time on their careers in 2018, then that leaves Andy Murray with a great opportunity to win his third Wimbledon title next year. If Murray does get that opportunity, then he should take it — the sport moves fast and with young bucks like Grigor Dimitrov, David Goffin, Dominic Thiem and Alexander Zverev already winning titles, the window can close quickly on Grand Slam success.
11. The world's first trillion dollar company
Having seen its share price rise by 60 cents over the course of 2017, taking its valuation to nudging $900 billion, Apple — if trends continue — in on course to hit a trillion valuation in the first quarter of next year. Trailing Apple is Google at $744 billion, listed under parent company Alphabet, with Amazon and Facebook trailing at $570 billion and $520 billion respectively. Interestingly, the combined value of these four companies is a mere $500 billion short of the total market capitalisation of the FTSE 100.
12. Bitcoin goes pop
Is 2018 going to be the year that Bitcoin comes of age — or the year that it implodes, taking the whole notion of cryptocurrencies with it? Is it an asset class, is it a currency, or is it a 17th century Dutch tulip?
After a year of questions some answers are hoving into view. Having risen in value by nearly 20 times in 2017, to around $19,000 a piece, and with the move by the Chicago CME exchange to start offering futures in bitcoin in December, it appears, if anything, to fast be emerging as a modern-day competitor of gold, rather than the dollar. But it's not gold, is it?
And as a result, it's a fair bet that bitcoin will go pop, and sooner rather than later. The good news is that this shouldn't present an systemic threat to the world economy (valued $70 trillion). At $300 billion, the collective value of bitcoin is a drop in the financial ocean compared to the total investable value of gold ($8 trillion) or worldwide equites ($100 trillion). And more than that it's also contained, meaning the only ones to lose will be the people who are late to the party. Caveat emptor.
13. Trump's big test
Buckle up for a multibillion-dollar fight for control of Capitol Hill in November, with the entire House of Representatives and a third of the Senate up for grabs. The outcome will set the stage for the US presidential elections 2020. For the moment, buoyed by tax cuts, Donald Trump continues to defy political gravity. It remains to be seen if his party can do the same, and if the Republicans lose in November it'll seal the fate on Trump's administration and ambitions for a second term. The world will be watching? Like never before.
14. Germany will win the World Cup, and Christopher Nolan with scoop best director at the Oscars
With four titles to its name, the smart money is backing Germany, the defending champion, this year to lift the World Cup trophy for the fifth time at the final in Moscow's Luzhniki's stadium. That would bring Germany level with Brazil, (also fancied for this year) the current frontrunner with five titles. Of course, sporting predictions are not known for their reliability.
Cultural predictions on the other hand… Christopher Nolan is a shoo-in for best director in February for Dunkirk, his stellar portrait of the historic retreat from France. And surely it's Gary Oldman's time, for his portrayal of Churchill in Darkest Hour?
15. French revelation
It's make or break for French President Emmanuel Macron this year. Having landed himself a victory that would have made Napoleon whistle in appreciation in 2017, his next task is one equally worthy of the small Corsican: defeating the French unions over free-market labour reforms. Whether he realises his vision of a federalised Europe with France at the forefront will hinge on him achieving reform at home and bringing Berlin on board. Ranged against him will be febrile populism, German instability, monetary tightening, and Brexit. If Macron does manage to corral these competing forces then his career, and reputation, will soar. We will know by the end of 2018 what he's made of.
16. The end of Germany's Iron Woman
You would be wise to think twice before betting against German chancellor Angela Merkel – the 'Swabian housewife' who has guided the EU powerhouse since 2005. But still struggling to form an administration after September's inconclusive federal elections, and facing an ongoing immigration crisis, a petulant former coalition partner in the SDP, and a newly-invigorated far-right movement in the AfD, Merkel is running out of time.
17. Interest rates head north
Mark Carney, governor of the Bank of England, raised the official rates by a quarter of a percentage point in November, the first increase since 2007. Two more rate rises are on the cards for 2018 as the committee continues to struggle against worsening inflation, a falling pound, and a lack of protection against the next financial crisis. In the US, having raised rates again in December, three more rises are anticipated in 2018. Is the 'new normal' of rock bottom interest rates over? It seems so.
18. Billionaire bull run
Last but by no means least; the people at Forbes reckoned the world got 233 new dollar billionaires in 2017, taking the roster of super-rich to a new record of 2,043. There are now 56 billionaires under 40 and the numbers of women in the list are growing like never before. With healthy global economic growth, a bull-run on the markets, and huge appetite for investment and expansion, 2018 will likely be another bumper year for billionaires. Spear's hopes so.
Emelia Hamilton-Russell is a researcher at Spear's