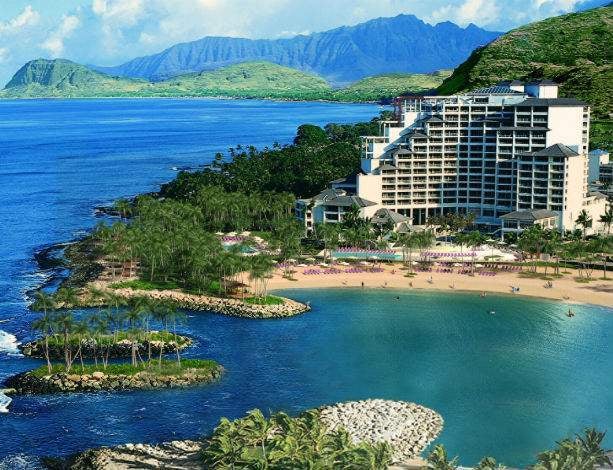 Atlantis Resorts is eyeing expansion to Hawaii at Ko Olina Resort and is estimated to cost more than $2 billion to build. The new resort will provide a mix of hotel, condo and timeshare units, while taking inspiration from Atlantis' The Palm resort in Dubai.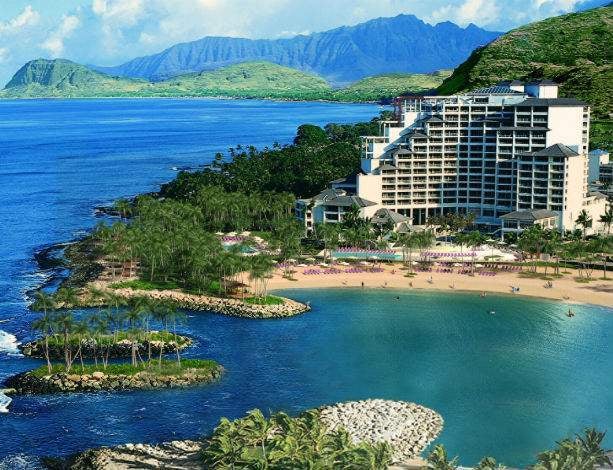 Atlantis Resorts is finalising a deal to build one of its famous ocean-themed resorts in Ko Olina, Hawaii. It could be the most expensive resort ever to be built with a price tag of more than $2 billion. Once the deal is completed, the resort is to be built on a 15-acre parcel of land on the Diamond Head side of Disney's Aulani Resort.
Is the new Resort worth the $2 billion price tag? Read more.
.
A subsidiary of Kerzner International, Atlantis Resorts operate resorts in Nassau, Bahamas, and Dubai, United Arab Emirates, which each feature Aquaventure, a large water park model initially launched at the Bahamas Paradise Island resort. The Bahamas complex possesses a 141-acre waterscape, which includes fresh and saltwater lagoons, marine habitats, pools, water slides and river rides. The Palm resort in Dubai boasts an 11-million litre aquarium containing over 65,000 fish, stingrays and other sea creatures. The Hawaii resort will feature some of these spectacular aquatic attractions; a huge interactive aquarium, hotel rooms that offer an aquarium view, a dolphin experience, and shark habitat.
'This aquarium will look as the ocean looks. It'll look as the sea looks today,' said Ko Olina developer Jeff Stone during a 2005 news conference when the project was first announced. 'You'll be able to view it underneath. You'll be able to interact with it, actually swim through it, and you'll be able to learn from it in a natural setting.'
The Atlantis Resort would join Four Seasons Hotels & Resorts' first hotel on Oahu at the Ko Olina Resort, which is replacing the JW Marriott Ihilani Resort & Spa.
Ko Olina Developer Jeff Stone announced the project over a decade ago in the governor's office with landowner billionaire Takeshi Sekiguchi, but the project was then delayed.. Although the deal is in final stages, there's no timetable for the Atlantis project and it still has to go through permitting and regulatory processes before construction can start.
Image Credit: Four Seasons