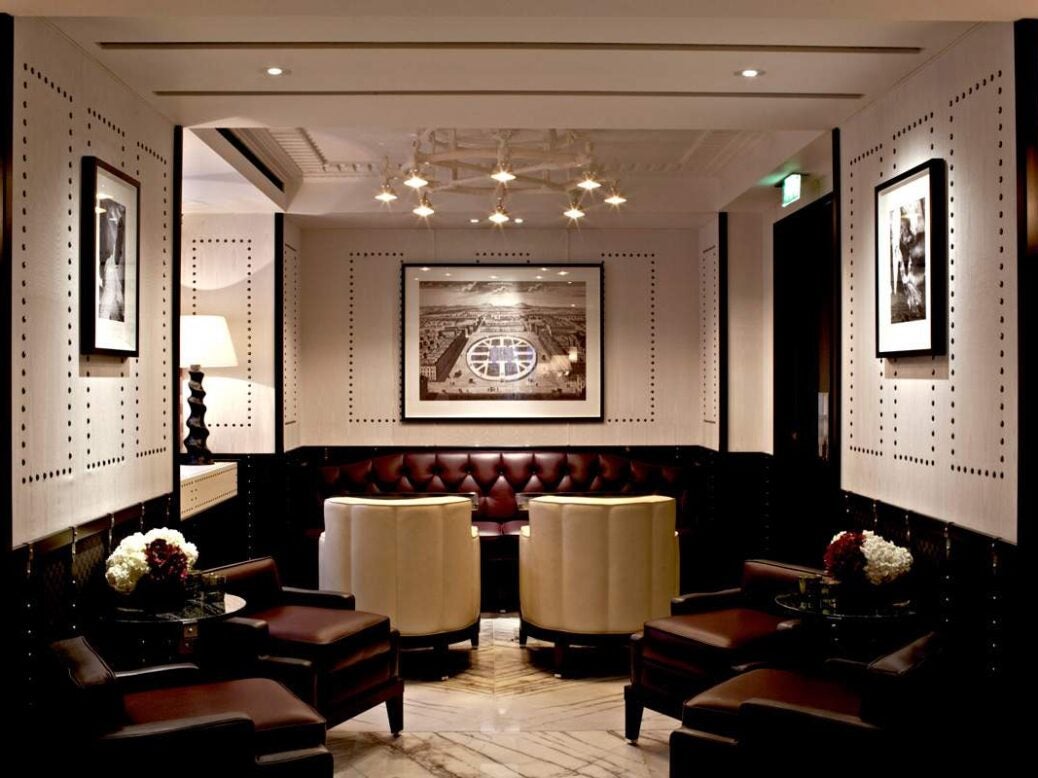 The Luggage Room, a hidden gem tucked away in London's exclusive Mayfair district, draws on the spirit of the 'Roaring Twenties', writes Codelia Mantsebo
Situated within the glamorous Marriott Grosvenor Square Hotel, this decadent 1920s speakeasy's ornate interior offers a nostalgic atmosphere, featuring fine liquor displays, handmade wine cabinets and masculine detailing – inspired by the The Bentley Boys.
The Luggage Room enables guests to travel further back in time and experience Low Tea, first created by The Duchess of Bedford in the eighteenth century, after she began the habit of taking tea and biscuits on a low side table to stave off hunger late afternoon.
The cocktail bar serves creations that nod to both the English tradition of Low Tea and the bar's American speakeasy heritage. Highlights include horseradish and crème fraîche vol au vents, Devonshire wild boar sausage rolls, deviled Balmoral venison and Clarence Court Scotch egg.

To start, guests are given a unique tea tasting experience. On offer is a variety of loose-leaf teas; from The Luggage Room's own signature blend, Balsamic Hyperion, to fresh chilled Green Tea.
For a cold beverage, guests can choose from one of the bar's bespoke cocktails. Punch A La Romaine, a cocktail that was also served on the Titanic, is composed of Champagne rhum agricole and a scoop of homemade sorbet.
Food from the set menu is introduced in a luggage case tipped on its side with each shelf revealing a new 'course', letting guests work their way from top to bottom – starting with savory delights before finishing with sweet treats.
Starting on the warm savory shelf with treats like Pickled New Forrest Mushrooms, Crème Fraiche Vol au Vent Devonshire Wild Boar Sausage Roll, guests move on to chilled savory delights like Deviled Balmoral Venison and Luggage Room Signature Tea-Cured Salmon with Caviar.
Finishing off the set menu are sweets in the form of Tiptree Tawny Marmalade infused Carrot Cake Classic, Victoria Sponge Salted Caramel Meringue and Plantation Rum Syllabub.
The set menu starts from £48 per person.