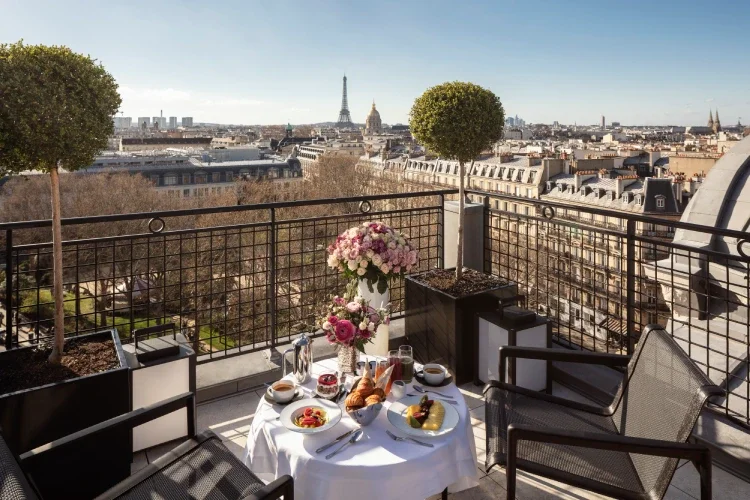 Set on Paris' charming Left Bank, Hotel Lutetia combines a fresh modern design with Art Deco touches in a nod to the hotel's illustrious history, as well as indulgent culinary delights and a restful destination spa, courtesy of Akasha Holistic Wellbeing.
Originally designed by the Boucicaut family and opened in 1910, on the cusp of Art Nouveau and the beginning of the Art Deco era, Lutetia reopened in 2018 after a thoughtful and extensive renovation by The Set, which instructed Jean-Michel Wilmotte to restore the hotel to its former glory. 
Wilmotte and his team have added a thoughtful contemporary edge, breathing new life into the culturally significant hotel while nodding back to its rich history at the centre of artistic life on the city's Left Bank.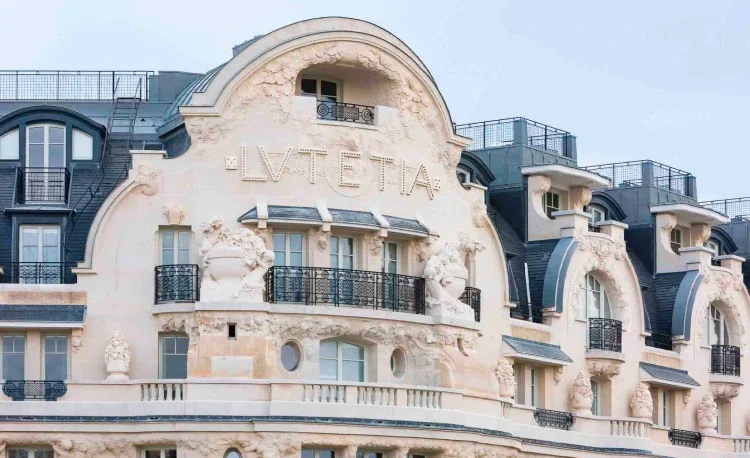 With 184 rooms spread over seven floors, the careful redesign allowed for the creation of nearly 50 spacious suites, including a two-bedroom Presidential suite as well as two private penthouses with their own individual terraces – with the hotel's most elegant rooms having their own private view of some of Paris's most illustrious landmarks. Among the themed pads on offer are the 'Eiffel Writer's room', which evokes the spirit of some of Lutetia's old time habitues including Ernest Hemingway and James Joyce. Inside, a writer's desk offers panoramic views of the city, with a carefully stocked library for writers to peruse. 
The sensitive renovation also saw Lutetia awarded the French Ministry of Tourism's prestigious 'Distinction Palace' status – making the lofty inn the only address on Paris's Left Bank to be honoured for its exceptional design and amenities.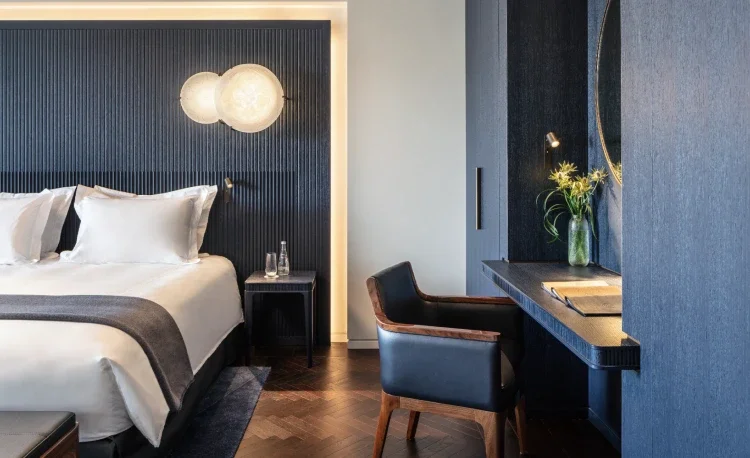 On entry to our glorious suite, we were presented with a bottle of Taittinger by our charming concierge, perhaps a nod to the hotel's former life under the ownership of the Taittinger family. 'We wanted to give you a little taste of the Parisian life,' she enthused, before giving us a thoughtful welcome note from the hotel's general manager, on an embossed card shaped in Lutetia's distinctive silhouette.
After enjoying our own views of Paris through our top-floor suite's charming fisheye windows over a glass of bubbly, we pottered down to Lutetia's leafy interior courtyard, also added by Wilmott, which overlooks and injects light into the hotel's Le Saint German restaurant. The space also benefits from a charming stained-glass skylight, with a colourful abstract patterning resembling the cosmos, which overlooks punters as they savour afternoon tea. There, we tucked into seasonal dishes prepared by chef Nicolas Guercio, savouring pastries, sweets, chocolates, and ice cream. Guercio's tea menus are renewed as the seasons change, but are always well paired with a glass of Veuve Clicquot champagne.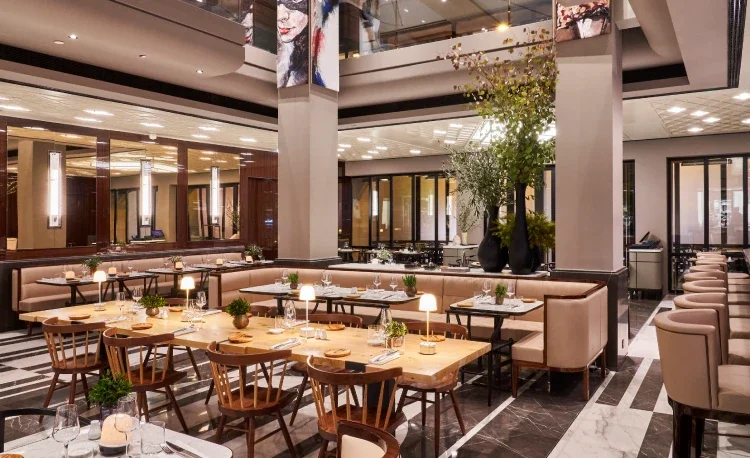 Still stuffed from the alluring peanut butter biscuits at our afternoon tea – and recovering from being waterboarded by the ever-so-effervescent French fizz – the real culinary feast was to be found in the hotel's signature dining room, Brasserie Lutetia. The focal point of the hotel and its social centre, we sampled an array of the Brasserie's classic dishes: foie gras and lemon veal to begin, followed by lobster and then a delectable pistachio delice for dessert.
The chic Brasserie was thoughtfully presided over by a friendly team of waiters, who gabbed to us at length in between courses about the beautiful winding side streets surrounding the Lutetia and what to expect from Paris's vibrant nightlife.
As the early evening matured into dusk and ever-stronger dessert wines, we fell into Lutetia's Bar Josephine, which fully embodies the artistic spirit of the hotel in the 1950s. The decade saw Picasso and Matisse take up residence, with the hotel becoming a firm favourite of Charles de Gaulle and Serge Gainsbourg. With jazz booming away in the background, we sipped several espresso martinis and felt nostalgic for the revellers who once sat and imbibed just like us in times gone by.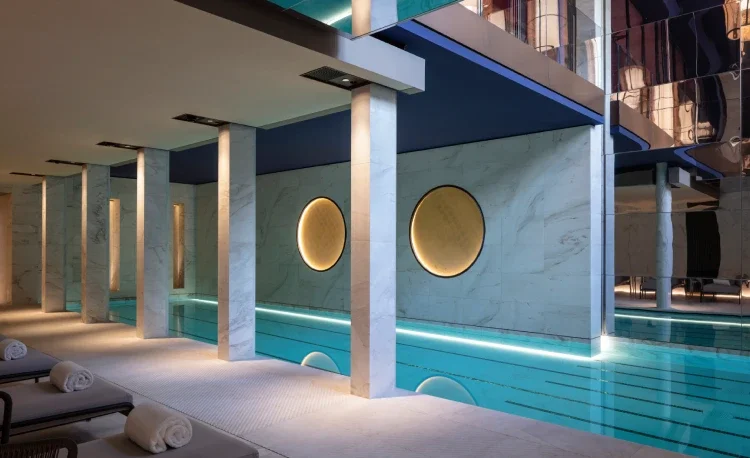 The morning after the night before offered an opportunity for some much needed wellness and recuperation, courtesy of Lutetia's Akasha spa offering – a selection of treatments including aromatherapy, a plunge pool and an 'infinity edge jacuzzi' – as well as a 17-metre long swimming pool bathed in natural light and complemented by charming art deco wall murals. 
Walking one last time through its impressively restored entrance halls, with warm crystal chandeliers emanating from above, I felt we made the most of our little taste of Parisian life – a 24-hour whirlwind of the hotel's history, wellness experiences and culinary delights. Magnificently restored with a nod to its rich history, the modern Hotel Lutetia does not disappoint.