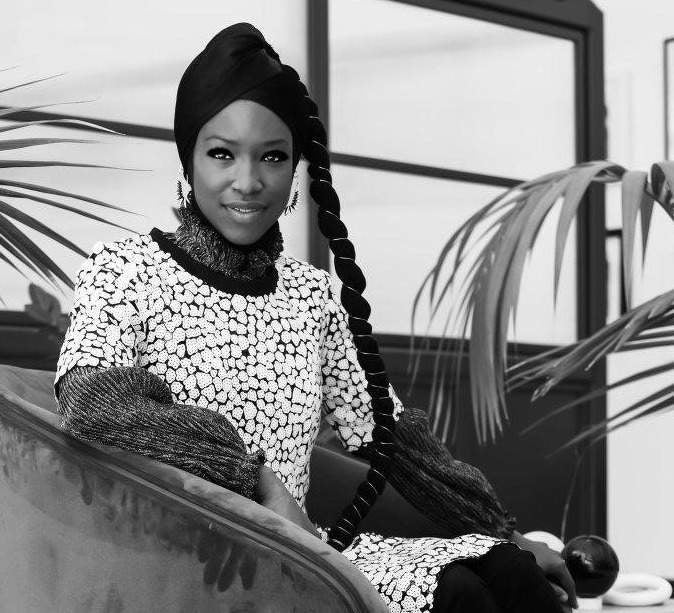 The designer who has faced several challenges, from homelessness to incarceration, relaunched her womenswear brand to mark her triumph over adversity. Her fascinating journey in fashion and her more recent fight against the British criminal justice system, earn her a place among the the 50 leaders, tastemakers and innovators we featured in the Spear's Luxury Index 2020
In May, fashion designer Elle B. Mambetov relaunched her luxury womenswear brand, Elle B Zhou. The Move was symbolic, marking triumph over adversity. Born to a single mother in Texas, Mambetov's journey has taken her from being homeless to sponsorship deals with Toni & Guy and Evian – as well as being celebrated at London Fashion Week. But it also takes in the confines of a British prison.
In 2016, she had become a London Fashion Week designer at just 26. However, when police arrived at her flat that November to arrest her on suspicion of fraud, Mambetov's fashion dreams unravelled fast. First, a friend had defrauded her before skipping bail. Then she was convicted for fraud and imprisoned for two years before the US intervened to free her. 
Since then, Mambetov has rebuilt her life – and her luxury fashion brand. Her collection is influenced by her identities as a modern African-American and a proud Muslim, and pioneers the practice of 'modest fashion'. 'This collection is my brain, heart and soul stretching to collide two worlds of fashionable existence,' Mambetov has said of her work. It is 'representative of my own journey into dressing modestly; each cropped top, short-sleeved shirt and pair of trousers have been repositioned to fit within this new world as I seek to redefine modest fashion.'
Her line was revealed in a high-energy virtual presentation in collaboration with supermodel Shahad Salman. Everything about it was big and bold, from the colours and patterns to the unapologetic personalities of Mambetov and Salman, a Saudi model with vitiligo. The industry couldn't help but to take notice; since launching her collection the designer has been featured in Vogue Arabia, Glamour UK and Vogue Australia. Along with the opening of her flagship store in Los Angeles, the collection proves beyond doubt that she has returned.
As well as protesting her innocence in her case, she is also turning her experience towards writing and advocacy, and has been vocal on the part that she says racism and discrimination play in the British criminal justice system. 'For anyone struggling with injustice, or struggling to be heard, I just hope you don't give up too soon, because in my case I came out the other side stronger,' she has said.
More from the Spear's Luxury index:
The Spear's Luxury Index 2020: Torsten Müller-Ötvös
The Spear's Luxury Index 2020: John Romain