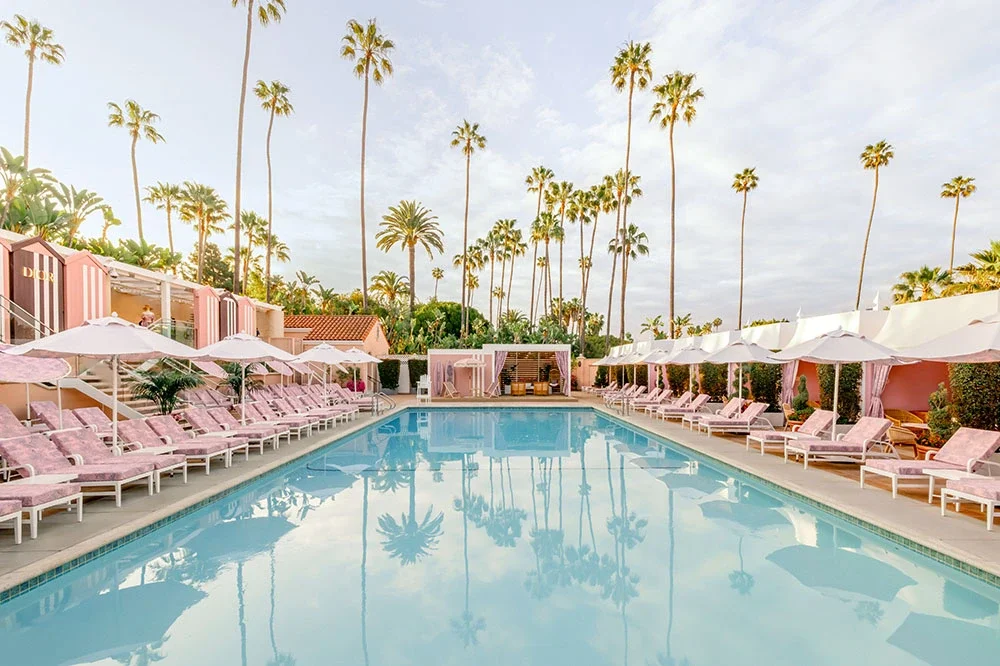 As many bid a reluctant farewell to Succession, an inescapable pop culture palette cleanser looms in the shape of…Barbie.
While perhaps not the summer movie on everyone's watch-list, its aggressive pink aesthetic marks an upbeat shift change from a collective four-season obsession with the evil super-rich. Expensive neutral outfits and authentic expletives make way for a grinning Ryan Gosling on roller blades, Shiv's blacked-out SUV is replaced with Margot Robbie in a bubblegum pink Corvette.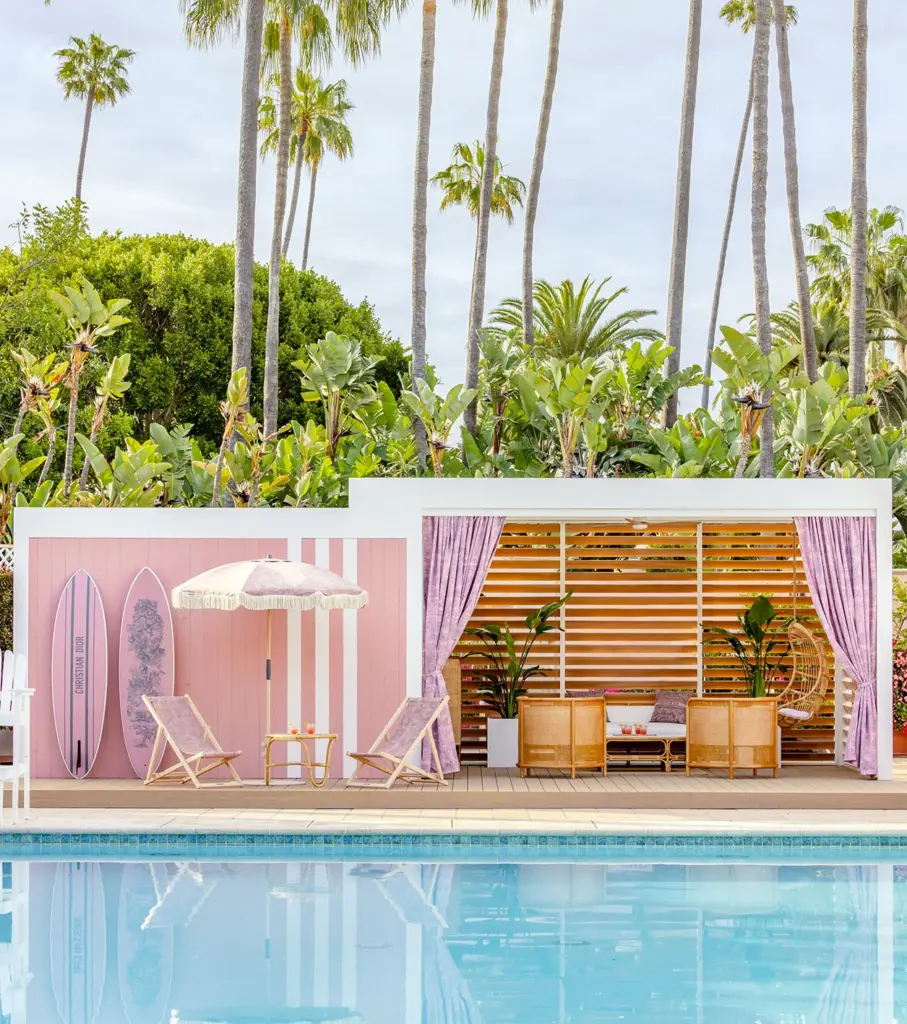 Fashion houses are naturally one step ahead and Rodeo Drive's home of luxury kitsch, the Beverly Hills Hotel, is undergoing a three-month pink takeover courtesy of Dior.
While the Barbie film has reportedly caused an international shortage of pink paint, Dior's subtler approach has turned the high-end hotel into a candyfloss-hued fashion fantasia.
From now until September, guests at the £1,700-a-night hotel will step into Dior surf-inspired cabins and take selfies with life-size sand sculptures of giraffes, lions and the famous Lady Dior herself.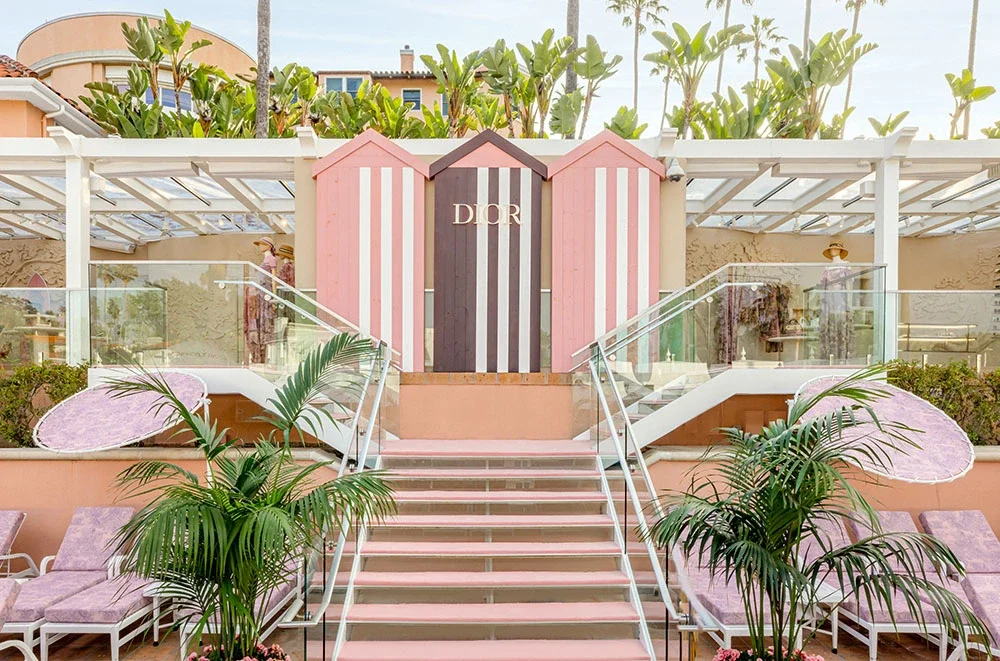 [See also: Why the Succession finale signals the end of 'stealth wealth']
The spectacle is promoting Maria Grazia Chiuri's pink and grey Dioriviera collection, featuring Dior's signature toile de Jouy print and bayadere stripes. In true Barbie style, everything in sight is pink-tinged, from logo-emblazoned surfboards, yoga mats and parasols to tableware, placemats and embroidered cushions.
The Le Jardin Des Rêves Dior Spa Cabana has been set up as a prime pool spot for hotel guests to reserve on a daily basis for face and body treatments, while cabana patrons are visited hourly by the Dior ice cream cart.
The 111-year-old hotel was created by wealthy widow Margaret Anderson in the 90210-postcode before the city was even named Beverly Hills. Originally named the somewhat more rustic 'Beverly Farms' luxury was Anderson's goal from the outset, as she declared her hotel's motto to be 'Guests are entitled to the best of everything regardless of cost'.
As Hollywood grew around it, the hotel became synonymous with showbiz glamour and known for its famous guests. Charlie Chaplin, Fred Astaire, Grace Kelly, Marilyn Monroe and Princess Margaret are just a few of the big names to lay their heads on the hotel's signature linen over the years.
The hotel is now managed and owned by the luxury hotel operator the Dorchester Collection, which is owned by the Brunei Investment Agency.