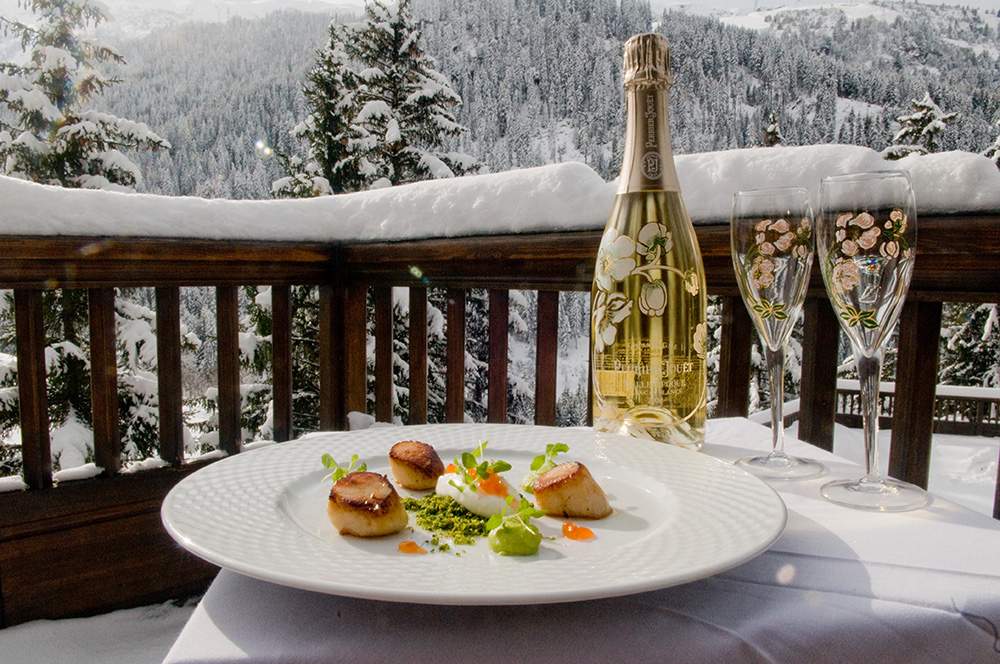 Gone are the days when dining in your catered ski chalet meant half-baked Camembert or coq au vin served in strict rotation, writes Codelia Mantsebo. The Duck and Waffle has arrived in Val d'Isere
Luxury chalet operator, Consensio is redefining fine dining on a ski holiday by bringing the 'must' London culinary experience, Duck and Waffle, to the French Alps.
Fans of London's favourite 24-hour restaurant can enjoy its breakfasts at Consensio's  properties, including brand new Chalet Calistoga and luxury self-catering, Etoile Filante both in the famous Alpine resort. Here, they are offering three of the Heron Tower eaterie's breakfast menu: shakshuka with harissa yogurt and mint, duck egg en cocotte with wild mushrooms, gruyère, truffle and soldiers, and banana brulée with hazelnut and chocolate spread, vanilla ice cream and peanut crunch.
In addition to the Duck and Waffle 2016/17 ski season menu, guests at Consensio can expect fine dining that they might expect in a Michelin-starred-style restaurant all year round in its luxurious catered chalets.
However if you prefer local specialities, classic dining or comfort food in front of the TV, the chalet operator can do that too. Consensio is dedicated to making sure every guest's needs are met, whether they require a special organic menu for the dog or to hunt down a food market stall-owner across the Alps for a kilo of the local nougat.
Despite the challenges of being high up in the French Alps, Consensio's chefs aim to use only the finest ingredients, sourcing local and seasonal products from markets and farms wherever possible. For formal dining, its chef can create tasting menus, and will happily prepare local specialities or comfort food if that's what guests want.
Champagne and afternoon tea can easily blend into wine and cocktails. If you have any special requests, no matter how rare, the staff will endeavour to track them down for you, even if you require your favourite Russian vodka brand at the crack of dawn. Nothing is too much trouble.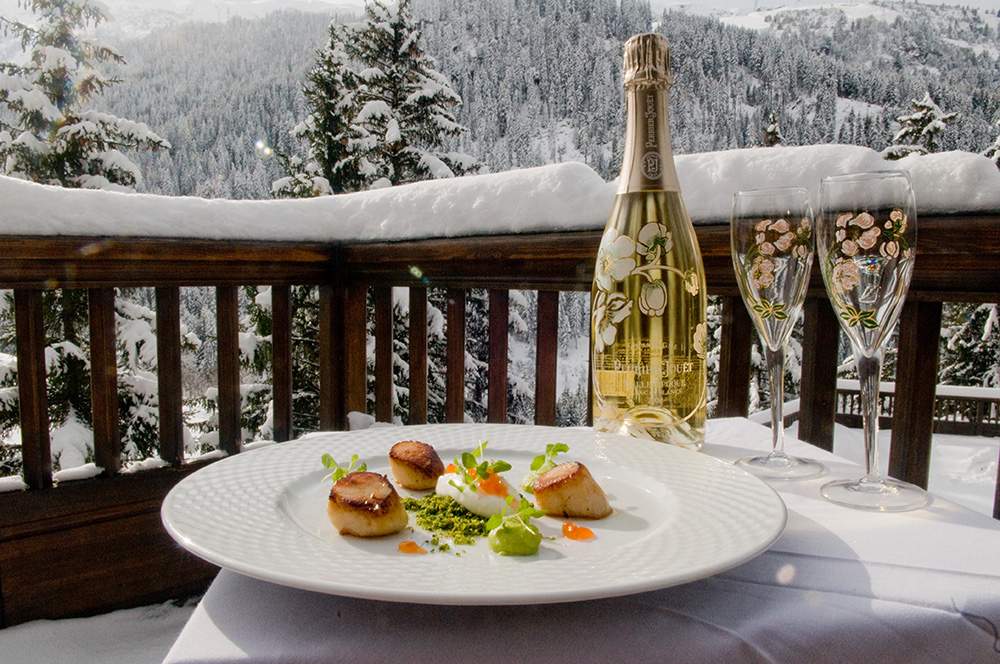 And this isn't only limited to the catering: Consensio also gives luxury skiing and snow holidays a new edge, with beautifully designed facilities in a stunning and intimate setting. At Chalet Calistoga, floor-to-ceiling windows offer panoramic views from the dining room and communal areas over the slopes around Val d'Isère. You'll also find a spa (complete with pool, sauna and massage room) for reviving weary muscles after a hard day's ski.
The staff includes a chalet manager, chef, chauffeur and housekeepers: guests can also make use of a 4×4 Caravelle chauffeured facility.
If you're heading out to the slopes and want your own instructor or off-piste guide, the chalet will put you in touch with TDCski. This ski school, run by a group of highly motivated ski instructors who hold the highest international qualification with full French equivalence, specialise in high-quality, focused and personalised ski coaching. All their instructors have qualified through the British system and have English as their first language. While they welcome all levels of skier into private lessons, they are well known as the place for accomplished skiers to hone their skills.
I learned with Progression Ski & Snowboard School: my instructor Ken Smith, also the founder of the company, had me sailing down red pistes in no time at all, despite the fact that I'd never touched a ski before. Throughout I felt comfortable and my confidence grew quickly – thanks to his professional manner and humane treatment.
Val d'Isere, of course, will be well known to skiers: it's a high altitude resort with an unrivalled snow record from late November till May and with its extensive lift-served off-piste areas, it is one of world's best resorts for experts. Boutiques, sunny terraces and amazing restaurants can also be found in abundance, so it's a great choice for non-skiers too.
Chalet Calistoga prices range from £17,500 based on 10 guests sharing 5 rooms on a fully inclusive basis. This price includes use of all the chalet facilities, all meals and an in resort chauffeur. Consensio Chalets (www.consensiochalets.co.uk).
Recomended ski school in Val d'Isere – Progression www.progressionski.com
TDCski www.tdcski.com
Consensio | Duck & Waffle: Ultimate Alpine Breakfast from Consensio on Vimeo.
This season Consensio has officially partnered with the iconic London restaurant to serve the Ultimate Alpine Breakfast. Find out more: https://goo.gl/swnKtg