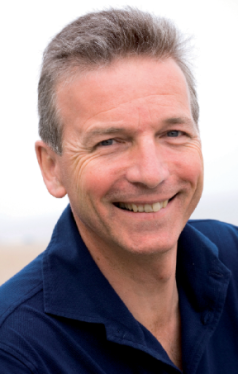 A Beauty-Full Mind
On the centenary of the death of Octavia Hill, Clive Aslet joins the chorus of praise for a rare and remarkable woman, the founder of the National Trust and herself a monument to civilised values
I SAT IN Westminster Abbey and nearly cried. Sir Simon Jenkins, chairman of the National Trust, was reading an extract from Octavia Hill's Space for the People at a memorial service for the centenary of her death. 'Our lives in London are over-crowded, over-excited, over-strained,' she wrote in 1883, as part of the (successful) campaign to preserve Hilly Fields, on the edge of South-East London.
'We all want beauty for the refreshment of our souls. Sometimes we think of it as a luxury, but when God made the world, he made it very beautiful and meant that we should live amongst its beauties, and that they should speak peace to us in our daily lives.'
In the wrangles over what should be built where, under the aegis of the planning system, such clearness and poetry of vision is rarely heard. Those words, if not in the present economic climate emblazoned in letters of gold ten feet high, should at least be put up for reflection in the London Tube.
There is a picture of Octavia Hill in the National Portrait Gallery. You can't help feeling that John Singer Sargent, with his bravura technique, was the wrong choice of artist for it. The woman who is now remembered, above all, as one of the founders of the National Trust wasn't a conventional society figure, nor was she brought up in a country house. While Sargent captures something of her far-sightedness, he wreathes her in a glamour that, I suspect, didn't exist. He couldn't resist making a painterly froth out of her white linen front; his subject, however, loathed fripperies.
The National Trust was one of Hill's later achievements. Earlier, her high-minded nature had found outlet in other causes for the betterment of humanity — her dedication to which was remarkable, given that her own circumstances could have done with some bettering of their own.
Her maternal grandfather had been the non-conformist public health reformer Dr Thomas Southwood Smith, who scandalised polite London by performing a public dissection of Jeremy Bentham's body three days after his death in 1832.
Her father, James Hill, was also a radical. In Wisbech, the then flourishing port in Cambridgeshire, he established his family in handsome style on the Brinks and gave vent to his utopian ideas in a newspaper called The Star of the East. Although a corn merchant, he joined the campaign against the Corn Laws. Debts mounted; James Hill went bankrupt, then suffered a nervous collapse.
Octavia, who came towards the end of a large family, all but one of them girls, spent her early career struggling to pay off the creditors.
As a lady, Hill's employment options were limited. She was, however, a proficient watercolourist. This brought her to the attention of John Ruskin, who around 1860 was turning from a preoccupation with Turner, the Pre-Raphaelites and Venice to the social consequences of the Industrial Revolution, whose soot-blackened slums were stunting both the bodies and the souls of their inhabitants. Ruskin funded a social housing project. It was the first of many.
Hill had an incisive mind, coupled with an ability to get more out of people than they sometimes intended. But hers was not a mellifluous personality. She'd been brought up in a hard school. Powered by religious faith, her conversational mode was often to lecture. Time not spent devoted to serious pursuits or deep thought was worse than wasted: it was a refusal of God's grace, as bad as staying away from divine services.
Although she cared passionately about the conditions in which the poor lived, she had scant sympathy for those who, for whatever reason, couldn't work. Her tenants were expected to keep up with their rents punctiliously — and to be fair, having no other option beyond eviction, they generally did. To the modern National Trust, she would seem dauntingly rigorous. She was implacably opposed to state pensions and council housing.
THE NATIONAL TRUST emerged out of Hill's friendship with Canon Hardwick Rawnsley, of Carlisle Cathedral, and a solicitor called Robert Hunter. Hill had been recommended to Rawnsley by Ruskin as 'the best lady abbess you can have for London work'. She met Hunter through the Commons Preservation Society, founded in 1865.
What would Hill make of the Trust today? Amazed at its size, given that is has more than four million members. Astonished that it should now own over 300 stately homes (she died before the 20th century's need to preserve what had been domestic architecture had become manifest).
Astonished and occasionally, as a high priestess of seriousness, appalled. (Can one imagine her wanting to 'discover the bed used by Johnny Depp in The Libertine', as urged at Montacute House in Somerset? Hardly.)
But she would recognise and applaud the continuing social purpose of the Trust, which has both preserved so much that is beautiful in England and Wales and made it accessible to ever larger numbers of people. Pride, to one of Hill's background, would have been considered a sin. She would, though, be entitled to feel some, when considering the great institution she helped call into being.