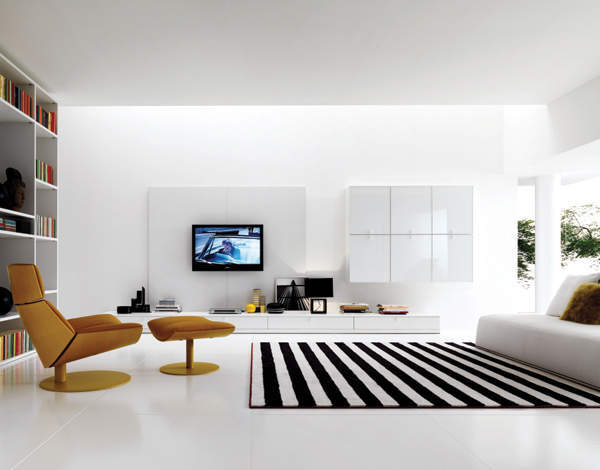 All this stuff. My house is full of it. I live, now, in a pretty big house. Not big big. Not HNW big. Not Bishops Avenue, 24-car garage two floors below the sprung-floored ballroom big. But, you know, a good-sized family house with four-going-on-five bedrooms and a basement and an attic. I'm very fortunate. I am able to house my wife and my three children under six and my bad-tempered cat in such a way that, if I fall out with my wife, or with my cat, or someone else falls out with his wife and shows up on the doorstep at 2am with a wan look and his belongings in his suitcase, we can be accommodated without anyone having to sleep on the floor.
Nor am I a hoarder, except of books, which are for the most part easily enough tidied away. And yet, in what might seem a reversal of the general sequence of events, it appears that I have acquired piles and piles of useless stuff in direct consequence of having a house big enough to accommodate it. The more I throw out, like someone bailing a boat with a hole in the bottom, the more seems to flow in. Twice a week, heroic cleaning ladies in Hazmat suits spend three hours pushing the stuff into cupboards and pots and drawers. And within three hours of their departure, infallibly, the entropic principle has reasserted itself.
The flavour of the stuff varies from room to room. The study is your place for bits of paper, unopened letters, ornaments of obscure sentimental value and dozens of cables and flexes for vanished electrical appliances knitted in an imperishable Medusa-knot. The basement — which on moving in a year ago I fantasised would be a neat and orderly overflow — is impassable. A nest of ladderback chairs, half-empty paint pots, bicycles (none owned by me), lawnmowers, infant car seats, framed prints and rolled-up rugs (possibly containing the corpses of hitchhikers) has colonised the floor. Only the cat has the agility to cross the room to reach its litter tray, such that I've warned it repeatedly that any poop is likely to remain unscooped for some time.
I do DIY perhaps twice a year — in the order of drilling a hole in a wall to put up a picture, finding my drill gets stuck two centimetres in and forgetting about it. And yet, scattered like deer spoor throughout the house, you can find tins of filler, needle-nosed pliers, jam jars full of screws and nails, hacksaws, angle grinders and important-looking but ominously singular instances of those bolts that hold together Ikea furniture. But can you find a radiator key, an Allen key or your one good screwdriver? Can you buffalo.
And let's not talk about the playroom — with its viral proliferation of Duplo, its cataracts of lidless felt-tip pens and its cupboards spitting orphaned jigsaw pieces. Nor the sitting room, with its surprise bananas (you put your hand down the side of the sofa and SURPRISE!) and the dining room, with its treacherous stealth porridge-slicks…
Reader, I do not raise this to moan — or not only to moan. I raise it because I wonder if it's cultural. When I think of the private spaces I imagine HNWs to occupy — and the semi-public spaces — I see not stuff, but its absence. I see brushed-chrome surfaces and minimalist expanses of oatmeal-coloured stone. I see paperless desks and wide, bare rugs and ceilings punctuated with chic downlighters and electronic appliances with no buttons on them.
It seems to me rather paradoxical that (of course I generalise) the more money you have — money essentially being tokens to buy stuff — the less stuff you have. Yes, HNWs may have staff — so that even when you have children, you need spend less time in your dressing gown picking up bits of Duplo than the rest of us — and staff can keep things tidy. But staff can't completely eliminate stuff.It's more than just tidiness. It's an aesthetic; it's a world outlook.
We in the middle or upper-middle classes, perhaps because of a vestigial insecurity about money or a make-do-and-mendish feeling that things might come in handy one day, find possessions hard to throw away. Certainly the same is true of those in the semi-impoverished trad aristocracy: every castle-owner I've ever known has had knackered old rugs, suits of armour and the antlers of things out the wazoo. And the poor, too, hang on to their stuff — some even going so far as to store spare mattresses and white goods in their front gardens.
Yet the stupendously rich, because they can afford stuff, don't feel the need for it. And as a result their houses are beautiful and serene and calm-making and whoever scoops their cat poo for them can always get to the litter tray. That is the ultimate liberation, isn't it? To live like a monk because you can afford to live like Louis XIV. Now if you'll excuse me, I have some Duplo to pick up.