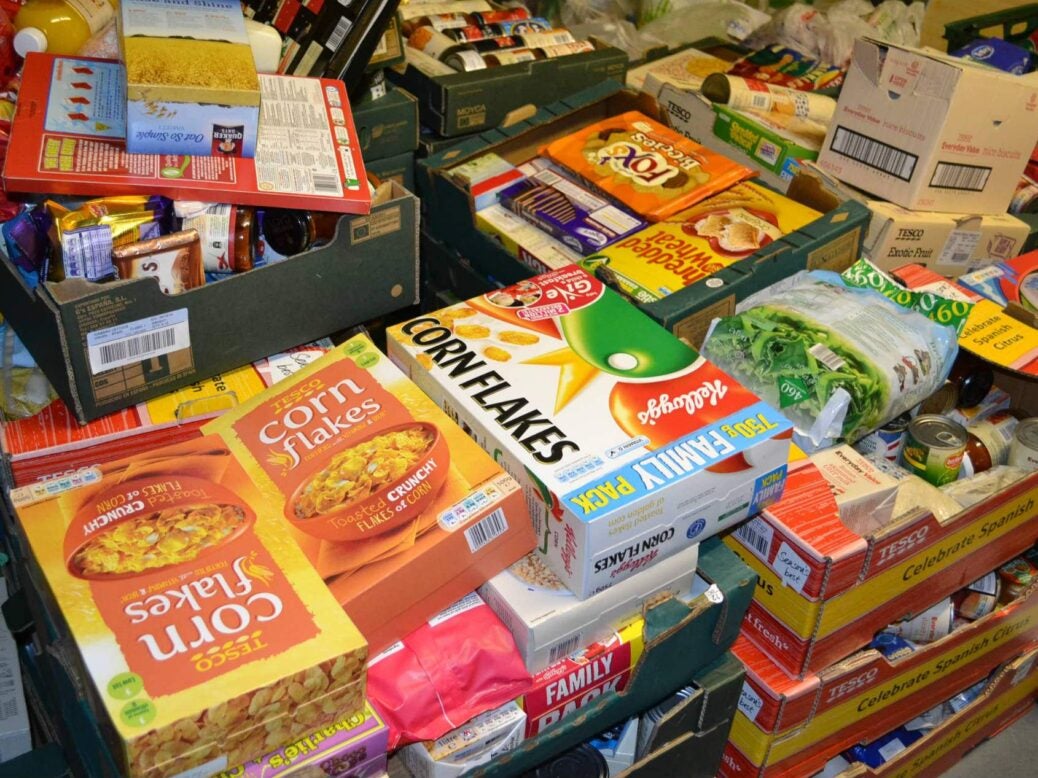 With the food crisis more likely to get worse before it gets better, the government and private sectors will need more help, says Andrew Weston.
It is easy for philanthropists to find themselves swamped by choice. With so many different causes to support and needs to meet, it can be good to stick to the essentials.
At its heart, the charity sector is here to do one thing: to help people.
When identifying the people most in need of help, the most stark is among those lacking basic necessities of life. This includes food, and in recent years there has been a drastic upswing in hunger as an issue in the UK. Precise figures for rising demand are hard to find, but the Trussell Trust argued last year that there have been almost 1.1 million uses of its food banks, an increase of 19 per cent from the previous year. Over a third were hungry children. Even when we take care around the numbers – any household can use the food bank up to three times a year, which wouldn't mean more than a million individual users – there is still a clear, fundamental need. At a minimum, hundreds of thousands of people are using Trussell Trust's food banks alone.
The good news is that charities are doing a decent job with such a big problem. Help comes from large charities such as Fair Share, alongside many smaller local charities. Support is made possible by funders such as Esmée Fairbairn, which contributed £2.5 million to food-related work in 2014. A key focus at Esmée Fairbairn is on projects which can become both sustainable and replicable. This also provides a good example of the sort of mindset needed for a funder to help generate long-term sub-sector impact; developing a clear strategy for not just what you want your money to do in the short term, but how you want it to shape further change.
Not only has the voluntary sector adapted well, but it is increasingly providing leadership for both other sectors. Tesco has announced that by the end of 2017 it will be throwing away no surplus food, and instead redistributing it to charities. Last week big retailers including Asda, Sainsbury's, Tesco and major brands ranging from Coca-Cola to Nestlé signed up to similar voluntary scheme.
Charities have also helped set businesses back on the straight and narrow when they have erred.
In February, the press discovered that Asda was quietly phasing out its food drop-off points for food banks. These let people donate some of the food they purchased to local food banks: an essential part of the infrastructure to deal with hunger. Within days, charities had rallied strong public interest behind a campaign to reinstate the drop-off points; and within weeks, Asda announced that they would remain.
The government, too, has started to take note of the sector's best work. The Lalley Community  Centre, a project run in north east Manchester by Caritas Salford, has pushed for local statutory welfare providers to place advisers alongside its food bank. Iain Duncan Smith has now launched a wider pilot scheme of precisely this idea—even small charities have the potential to influence national policy, if they can demonstrate innovative, effective good practice.
There is still much work to be done. Hunger remains a pressing issue for some of the most vulnerable people in our society. This is likely to get worse before it gets better. The pressure on the charity sector may only intensify, so it needs to stand ready to face this crisis: and lead the statutory and private sector towards giving people the help they need.
Andrew Weston is a researcher at NPC