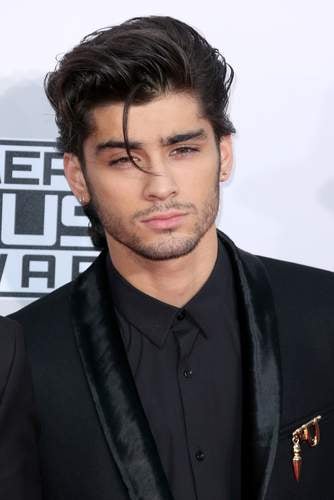 Zayn Malik is reported to be worth £13 million.
Born in Bradford on January 12, 1993 the urban music inspired Malik's rise to fame began with The X Factor in 2010. Singing solo, Malik was eliminated in the seventh series' penultimate round, but was grouped with four other competitors, Niall Horan, Louis Tomlinson, Harry Styles and Liam Payne, by Simon Cowell and Nicole Scherzinger to form One Direction. Impressing Cowell with their performances, the group's popularity soared in the UK.
One Direction came third on The X Factor, with their song "Forever Young" going viral. Cowell then signed them on for £2 million with Syco Records.
Subsequently, One Direction: Forever Young (Our Official X Factor Story), a One Direction licensed book, was published in February 2011. It went on to top The Sunday Times Best Seller list. The band later participated in The X Factor Live Tour that month along with the other contestants, then signed on with Columbia Records in the US. They then released Up All Night, their debut album which topped in 16 nations, in November 2011. "What Makes You Beautiful", the album's lead single and UK chartbuster was certified six times platinum in Australia and four times platinum in the US.
Released in November 2012, Take Me Home, One Direction's second studio album topped in 35 nations with first week sales reachingb 540,000 copies. "Live While We're Young" chronicled the highest sales by a non-American group in the first week and became the band's highest peaking song in several countries. By the end of 2012, each one of them had earned about £5 million.
Midnight Memories, the third studio album, was released to commercial success in November 2013. Their fourth album, Four, also emulated the success of the first three. Consequently, One Direction became the first band to see its first four albums crown the Billboard 200. Malik's 2013 earnings were estimated at £4.6 million.
In 2014, One Direction was worth £47 million.
Malik quit the band in March 2015 after his last public performance in Hong Kong and is contemplating a solo career. Overall, One Direction sold over 50 million records worldwide. Malik features on the demo of the song "I Won't Mind" released by Naughty Boy on Soundcloud in March 2015.
Malik also won the Asian Awards for Outstanding Contribution to Music in 2015.
He is engaged to Little Mix band member Perrie Edwards.