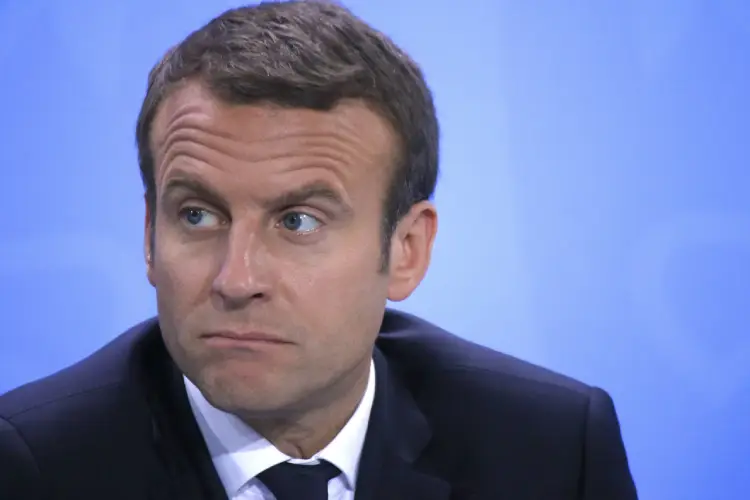 With Emmanuel Macron's parliamentary majority crushed between two parties on the extremes of French politics, Matthew Goodwin considers where populism is going next.
One of the more fashionable political theories in recent years was that the Covid-19 pandemic would kill off populism. After the Brexit and Trump revolts of 2016, and the rise of populist parties in Europe, many people argued that the pandemic, which called for experts and technocrats, would pull voters back into the mainstream fold.
'Electoral support for populist parties,' wrote the Bennett Institute for Public Policy at the University of Cambridge earlier this year, had 'collapsed' due to a 'technocratic shift' in global politics amid the Covid outbreak. 'There is strong evidence that the pandemic has severely blunted the rise of populism.'
But much of this was recently blown apart by the result of France's presidential election, which saw Marine Le Pen not only reach the second round but poll a new record vote of 41.5 per cent.
Look at this through the lens of history and it is quite a feat for a movement that has been routinely underestimated. Support for the Le Pen brand in French politics has steadily increased from 0.75 per cent in 1974 to 15 per cent in 1995 and now to more than 40 per cent.
More remarkable still was the success of both Le Pen's far-right National Rally party and the radical left France Unbowed in France's parliamentary elections in June. For the first time in the modern republic's 64-year history, the two largest opposition parties in parliament are now from the populist fringes of French politics.
The elections in France also point to other currents sweeping through global politics. Aside from cementing Le Pen, it was a truly dismal result for the old parties, with both the centre-left and centre-right collapsing and two-thirds of the French voting for anti-establishment insurgents, on the left and right.
Notably, left-wing populist Jean-Luc Mélenchon, who polled 22 per cent of the vote in the first round of the presidential election before forming a larger left-wing alliance ahead of the legislative elections, called for a tax rate of 90 per cent on those who earn more than €400,000 per year, to raise VAT to 33 per cent on luxury items, such as yachts and cars, and to increase inheritance tax for higher earners.
In Spring, I predicted that Mélenchon would poll strongly in June's legislative election, and may even deny Macron an overall majority. With this having proved correct, and the far left alliance securing 137 seats, we may see a number of these populist policies pushed through French parliament.
Around the world, populist politicians are thriving. As Roger Eatwell and I argue in our book, National Populism, many populists have now become permanent features on their respective political landscapes. In Germany, last year, the Alternative for Germany's share of the vote fell by only two points to 10 per cent, leaving it with 83 seats in the Bundestag (something that would have been considered unthinkable only a decade ago).
In the Netherlands, while support for Geert Wilders fell slightly, support for Thierry Baudet's Forum for Democracy increased to 16 per cent.
In Norway, the Progress Party has fallen by four points to 12 per cent, but further south, in Portugal, the new Chega! (Enough!) movement just entered parliament for the first time with 7 per cent and their first 12 seats.
In the Czech Republic, Andrej Babiš recently lost two points but still polled 27 per cent, while at regional elections in Spain, in Castile and León, the Vox movement enjoyed its best ever result. Then, in Hungary, Viktor Orbán's Fidesz was this year comfortably re-elected with 54 per cent – a new high.
Further afield, too, 2022 looks set to reinforce rather than weaken the populist tide. In November, at the US midterms, Trumpian Republicanism looks set to have a strong return with recent Trump-backed candidates such as JD Vance polling strongly.
Joe Biden's approval rating, long a solid predictor of how presidents will perform at midterms, has now slumped to 42 per cent, lower than the approval rating for every other president except Trump at the same point in the cycle. Moreover, rising inflation, a stock market slowdown and an escalating cost of living crisis do not give Biden a favourable backdrop to these elections.
There is a broader message here. One of the fundamental lessons from the 2010s was that populists tend to poll strongly amid a tighter economic environment. It was against the backdrop of the global financial crisis, spending cuts and stagnant wages that the likes of Trump, Brexit, Le Pen and others cut through.
Contrary to earlier predictions about a reboot of the 'Roaring Twenties', the years ahead now look set to deliver a protracted slowdown in global growth, sustained inflation and rising unemployment, all of which will breathe new life into anti-establishment insurgents.
Of course, there are examples of populists falling off the rails, such as Jair Bolsonaro in Brazil, who is routinely trailing the Left in the polls. But, when seen as a whole, the idea of Covid-19 pushing populism on to the ropes is wishful thinking. If anything, the revolts of the past decade look more like an appetiser rather than the main course – I'm expecting much more volatility ahead.