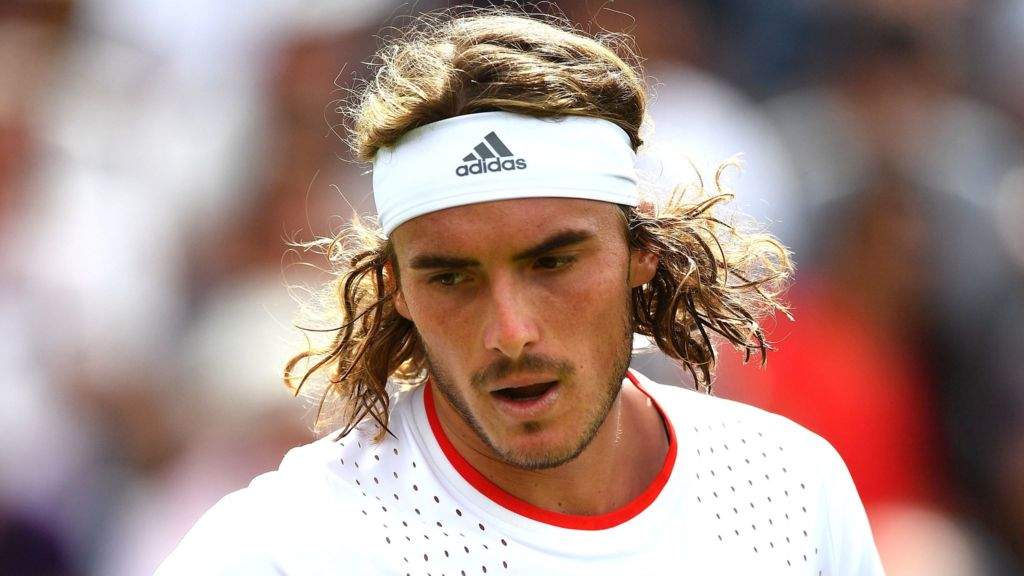 Greek tennis star and world's youngest top 10 player in the ATP rankings Stefanos Tsitsipas has an estimated net worth of £4 million.
Who is Stefanos Tsitsipas?
Stefanos Tsitsipas is the latest Greek tennis sensation and the youngest tennis star to break into the ATP top 10 rankings.
Childhood
Born to a Russian mother Julia Sergeyevna Apostoli (née Salnikova) and a Greek father Apostolos Tsitsipas in Athens, Greece, on August 12, 1998, embracing tennis was natural for Stefanos Tsitsipas as both parents were tennis instructors. His mother played the Fed Cup for the erstwhile Soviet Union while his father still coaches. Sergei Salnikov, his maternal grandfather, was a footballer playing for the Soviet national football team, with whom he won an Olympic Gold and later went on to become a manager of Spartak Moscow Football Club.
Tsitsipas began hitting tennis balls while still a toddler, with formal tennis lessons beginning at Glyfada Tennis Club when he turned six. Being a certified tennis coach, his father was always his main trainer.
Tennis
Joining the ITF junior circuit in 2013, he reached the final of his second Grade A tournament in December 2014. In 2015, he enrolled for special coaching at the Patrick Mouratoglou Academy and soon got the chance to play in the junior Grand Slams. His breakthrough year was 2016, when he became the world's top-ranked junior after his title win at the Trofeo Bonfiglio. In the same year he won the Junior Wimbledon Doubles (first Greek male to clinch an Open Era junior Grand Slam) and European Junior Championships.
Breakthrough
In April 2018, his aggressive baseline game got him to his first career ATP final in the Barcelona Open although ultimately losing to Rafael Nadal. He followed up the performance with a fourth round appearance at Wimbledon. The 2018 Canadian Open in Toronto saw Tsitsipas knockout a few of the circuit's big guns including Novak Djokovic, but again lost to Nadal in the final, a closer result than his earlier face-off. He went on to win his first ATP title at the Stockholm Open, followed up with another win at Milan's ATP Next Gen tournament. The season earned him the accolade of ATP's Most Improved Player.
ATP Top 10
In 2019, Tsitsipas reached the Australian Open semi-finals beating world No. 3 Roger Federer on the way and soon became Greece's highest-ranked tennis player with a career-best ranking of 12. He then won his second career title at the Marseille's Open 13 followed by a runner-up performance to Roger Federer at the Dubai Tennis Championships, resulting in him breaking through to the ATP's Top 10 for the first time in his career. He's currently placed at sixth.
Assets
Stefanos's income since turning professional in 2016, is approximately £3.5 million in prize money. Tsitsipas' final loss to Novak Djokovic at the 2019 Madrid Open saw him pocket a prize of over half a million pounds (£524,258). Apart from this, he has endorsements and sponsorships with Rolex and Adidas to supplement his income.
Personal life
Stefanos speaks English and Russian and is a regular vlogger with his own YouTube channel (140,000 followers). His mother's twin sister, also a professional tennis player during the Soviet Era, is credited with helping him and his father with tournament and tour finances. He plans to make tennis a more popular sport in Greece.