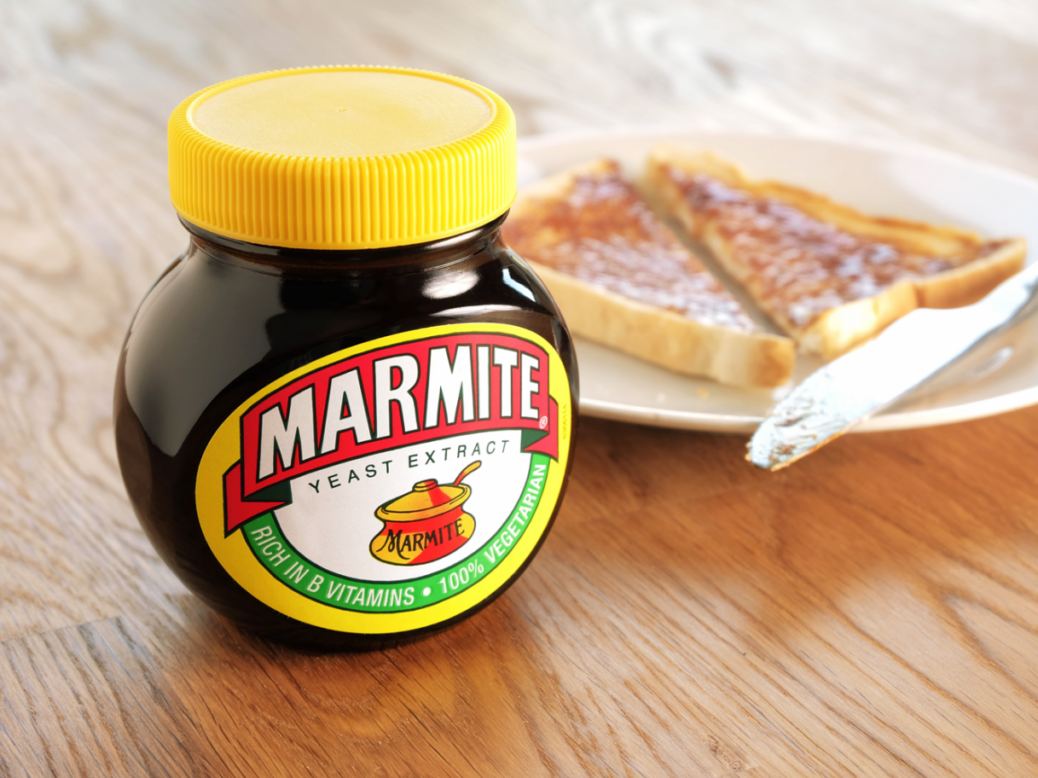 Is scraping the bottom of your Marmite jar an admirable mortal failing or blatant Marie Antoinettism? Sam Leith explains financial schizophrenia and elective thrift among HNWs
Marmite, as we are all constantly told, is one of the great things that divides humanity: a sort of social science experiment in anunusually shaped tub. You either like it or you don't, right? Well, yes, obviously. You either like it or you don't — in the same way you like prawns or you don't; or Greek love; or opera buffa. And none of those things — some of which, I daresay, are even more divisive than Marmite — has passed into proverb in the same way.
So let me propose a recasting. Marmite is, actually, a great test of character: but it's not whether you like it that matters. It's what you do with it if you do like it.
For example: I'm a real meanie. I realised this the other day when I caught myself spending fully two minutes digging around with a knife in a Marmite pot that any sane person would have recognised was finished and thrown smartly in the recycling bin. But no: I could see a smear of brown gunk across the bottom and a tiny bit still pooling in the foot of the pot, and so I went at it, scrape scrape scrape, until I managed to eke out enough for my now cold slice of toast. And then — insanity redoubled — I put the Marmite pot back in the cupboard.
Am I alone? I do not think I am. For me and for many others, throwing away a Marmite pot which still contains Marmite — any Marmite — would feel wasteful, even though the infernal shape of the pot mean that there exists no Marmite pot that doesn't always have a bit left in the bottom. And thus, at the expense of considerable time and energy and inconvenience, I would save myself a sum of money so tiny that the Large Hadron Collider would struggle to detect it.
Meanwhile, I'd be spreading this Marmite on a three-quid loaf of sourdough bought without a second thought. On the way to work I'd drop the thick end of a fiver on a coffee and a croissant. I'd take a work contact to lunch and not bother to put it through on expenses. That night I'd cheerily buy a round in the pub, maybe treat myself to a cab home — where, before bed, I'd have a slice of toast and Marmite. Scrape scrape scrape: because every penny counts. This is what I'd call — to misappropriate Keynes — the thrift paradox.
Clearly, it seems to me, my relationship with Marmite is not to do with actual thrift. I am well enough off: I can afford a new pot of Marmite. It is, rather, to do with an idea of thrift — and through it, an idea of myself. I am the sort of jabbering nonce that shells out two or three quid buying the Saturday Guardian just because it has a glossy magazine full of Hugh Fearnley-Whittingstall's recipes for making the most of your leftovers with potato-peeling soup and fried-up fish skeletons.
And my hunch is that the idea of thrift is — for those of us fortunate enough not to be in a condition where we really do need to plan our menus to ensure that we're not choosing between heating and eating at the end of each week — essentially frivolous: it is, put plain, a luxury. My late grandmother kept butter-wrappers to grease cake tins because she'd lived through rationing; I keep them because I like the idea of not being wasteful.
This particular sort of thrift — conspicuous non-consumption, you might call it — coexists with extravagance in other ways. We all know a multimillionaire who tips waiters a bare 10 per cent or buys stuff from the discount bin in the supermarket, yet roars around in a Bentley the size of a studio flat. We've all watched a wealthy Westerner haggling like a maniac in a Moroccan souk, determined to get that 30p pair of curly-ended slippers for 5p.
Financial schizophrenia like this can set in early. And it works both ways. I had a girlfriend once who was perpetually moaning about being broke (and, we being in our early twenties, she really was broke); and yet, on a Friday, she would infallibly produce a gram or two of cocaine. 'I thought you were broke!' 'That's different,' she insisted, sniffling prettily. She was the class A version of the person who can't manage any more of his main course but has room for pudding. Different compartments!
That may be indicative. It's possible that when you're really poor — or at least straitened: the genuinely poor are necessarily excluded from a discussion of elective thrift — your pockets of extravagance serve much the same role as pockets of thrift do for the well-heeled. We're talking about identity games: taking comfort in gesturing at an idea of yourself that's an inspiring corrective to the reality.
Should we find this sort of behaviour shallow, insincere and disgustingly Marie Antoinettish? Or should we see it as an admirable recognition of our own mortal failings — the aspirational tribute to a virtue that we can salute even if we do not possess it? Yeah. Bit of a Marmite question, that one.