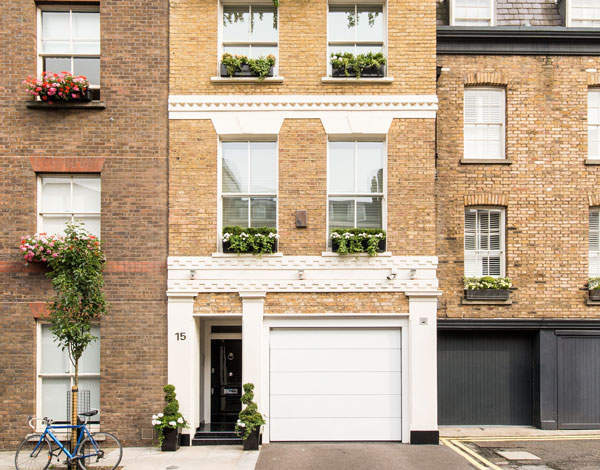 As my office is just off Berkeley Square in the heart of Mayfair, I can't fail to notice how Mayfair has changed over the last twenty years. For several decades people regarded Mayfair as an upmarket commercial area, peppered with estate agents, offices and boardrooms belonging to stockbrokers, bankers and financiers tucked behind discreet Georgian facades.
The few remaining large private residences were owned by wealthy Greeks and Arabs, and other than perhaps a handful of Americans, no one wanted to live in Mayfair. These were the days before the term 'trophy home' existed.
It seems almost improbable that in the late 1980's, when the Grosvenor Estate started to sell off property, that it attracted little interest from private buyers prepared to take on the challenge of converting a large property from an office back to a private residence.
People who worked there didn't wish to live nearby; those living in Regent's Park wouldn't go south, and discreet Belgravia was considered the only residential option for smart buyers.
Many overseas buyers were put off by the terms of buying a leasehold property and the schedule of works imposed by the landlord such as the Crown Estate could be prohibitive.
That said, one could see an obvious contrast between freehold properties, where owners had a free rein over the upkeep of their properties and the leaseholders who had to maintain their properties according to the stipulations of the landlord.
For example, Charles Street was made up entirely of leasehold properties, all well maintained to create a smart looking street; in contrast four freehold properties in Chesterfield Street were practically derelict because their owners had no responsibility to paint or repair the exteriors.
simonbarnes.com
020 7499 3434