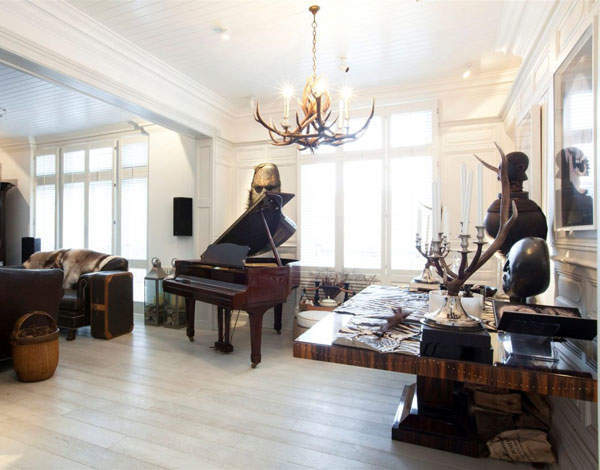 High up on the fourth floor of the Club at the Ivy on Tuesday morning, the talk was of London's prime property and, apparently, all the social ills it was responsible for.
Fund-devisers London Central Portfolio, who invest in properties in the capital's most desirable areas, had brought together a panel to discuss – well, what wasn't exactly clear. John Humphrys, avuncular but sharp, was hosting.
Also on the panel were Naomi Heaton, LCP's CEO; Matthew Sinclair, formerly CEO of the Tax Payers' Alliance; Paul Emery of PwC; and Jonathan Waxman, a professor of oncology and an investor in an LCP's funds. (LCP was launching its fourth fund yesterday too.)
Read more about property from Spear's
The discussion, despite Humphrys' shepherding, was spiked by frequent hostile questions from the audience of journalists (which is of course what we're meant to do). Are prime London properties responsible for massive house-price inflation in the rest of town?
How sustainable is the market? Are we effectively laundering corrupt foreign money?
All good questions, which the panel met with good responses. A briefing document handed out afterwards tried to tackle the first question: 'Some myths about Central London, de-bunked.'
Its argument was that because Central London (Westminster and Kensington & Chelsea) only had 6,000 sales in total last year (out of 200,000 units), this number is too small to drive up prices in London overall. The real driver is a lack of supply, especially of new houses, which is certainly a key factor.
John Humphrys tried to explain his feeling that even if the numbers didn't correlate, there was some connection: he talked of 'a sense' and 'an emotion' and 'an illusion'. He came very close to the word he wanted: 'sentiment'. This is a word estate agents would recognise.
The sentiment in the London housing market is bullish: with such high prices being achieved in Westminster and RBKC, estate agents and homeowners are emboldened to ask for more for their properties. There may be no exact link between a £50 million mansion on Charles Street and my house in Hackney, but Mayfair sets the tone and the rest of the market follows.