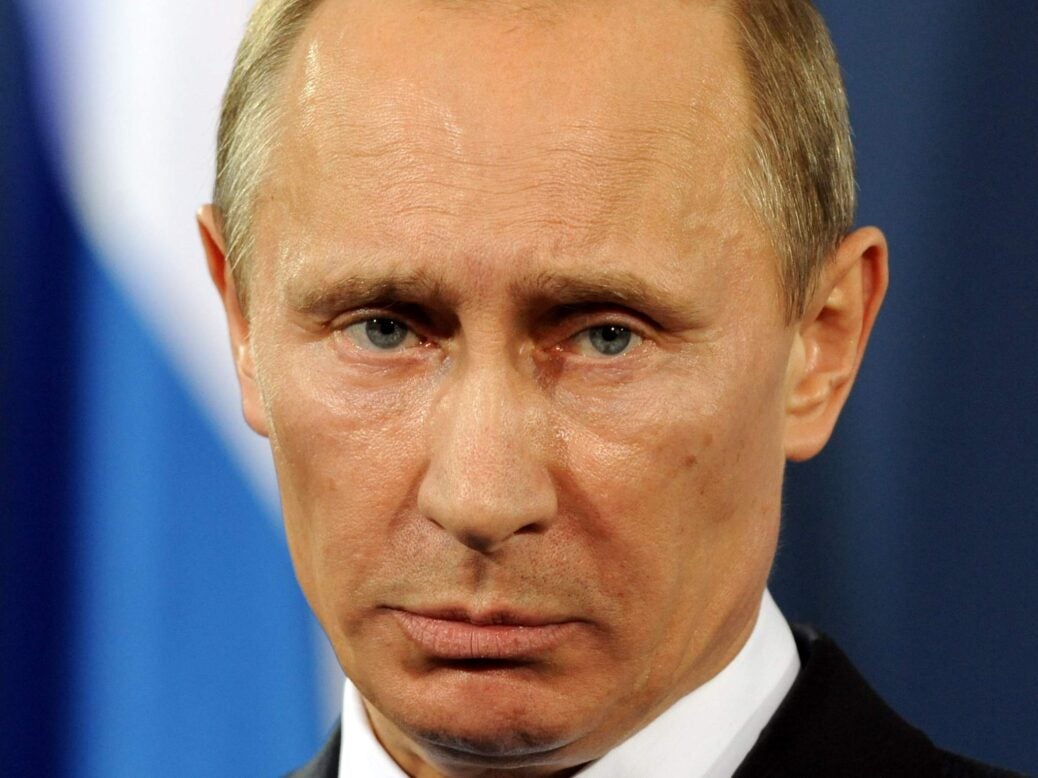 President of Russia, Vladimir Putin's net worth is reported to be over $70 billion.
Vladimir Vladimirovich Putin was born to factory worker Maria Ivanovna (née Shelomova) and Soviet soldier Vladimir Spiridonovich Putin on October 7, 1952, in Leningrad.
In the sixth grade, Putin joined the Young Pioneers organisation and began practising sambo (Russian martial art) from the age of 12, later shifting to judo.
Passing out of high school (1970), Putin studied Law at Leningrad State University (1970-1975), where he joined the Communist Party of the Soviet Union and met his career's greatest influence, Assistant Professor Anatoly Sobchak.
How did he make his billions?

In 1975, Putin joined the KGB's counter-intelligence and, being fluent in German, also served as a 'translator' in Dresden, East Germany, from 1985 to 1990. He was awarded East Germany's bronze medal 'For Faithful Service to the National People's Army' (1989).
After the 'Berlin Wall collapse', Putin returned to Leningrad, and became an international affairs adviser to the incumbent Leningrad Mayor Sobchak in 1990. In 1991, he headed the Committee for External Relations of Saint Petersburg (erstwhile Leningrad) Mayor's Office and resigned from the KGB as Lieutenant Colonel.
His political career blossomed when he moved to Moscow in 1996 as Deputy Chief of the Presidential Property Management Directorate. President Boris Yeltsin then appointed Putin Deputy Chief of Presidential Staff (1997) and Director of the Federal Security Service (1998). In 1999, he became Secretary of the Security Council and then the Prime Minister of the Russian Federation. Following Yeltsin's resignation (December 31, 1999), Putin was elected President of Russia in 2000, continuing for a second term until 2008. With the Constitution barring a third consecutive term, Dmitry Medvedev became President in 2008, with Putin as Prime Minister. Putin was re-elected President in 2012.
Putin exudes a macho personality by flying military jets, driving racecars, co-piloting a firefighting plane, descending in deepwater submersibles, equestrian, tranquilizing polar bears and tigers, leading endangered cranes in a motorised hang-glider, eco-tracking whales and swimming in cold rivers.
He is one of the world's few judokas (first Russian) to be awarded the eighth 'dan' black belt (2012).
Putin co-authored a book titled Judo with Vladimir Putin (in Russian) [Judo: History, Theory, Practice (in English)], in 2004.
His accolades include: France's Grand-Croix (Grand Cross) of the Légion d'honneur (2006), Confucius Peace Prize (2011), Monaco's Order of Saint-Charles (2013) and the Angel of Peace Medal (2015, presented by Pope Francis).
A big brand in himself, his name has been given to Putinka vodka, the Gorbusha Putina caviar and the PuTin brand of canned food. A peak in Kyrgyzstan's Tian Shan mountains and a central street of Grozny, Chechnya are named after him.
Putin was Time magazine's Person of the Year, in 2007, and was numero uno on Time's Most Influential People List, in 2015. Putin was also ranked World's Most Powerful Individual by Forbes (2013-2016).
Political analyst Stanislav Belkovsky cites Putin's net worth as $70 billion, while former fund manager Bill Browder claims it is $200 billion.
His fortune reportedly comprises a $1 billion mansion near the Black Sea, a 2,300-acre estate on Lake Valdai and a dacha in the gated community of Ozero in Solovyovka, around 58 planes and helicopters (including a private jet having a $137 million cabin, a $62,000 toilet and bathroom with gold fittings), and a $35 million yacht.