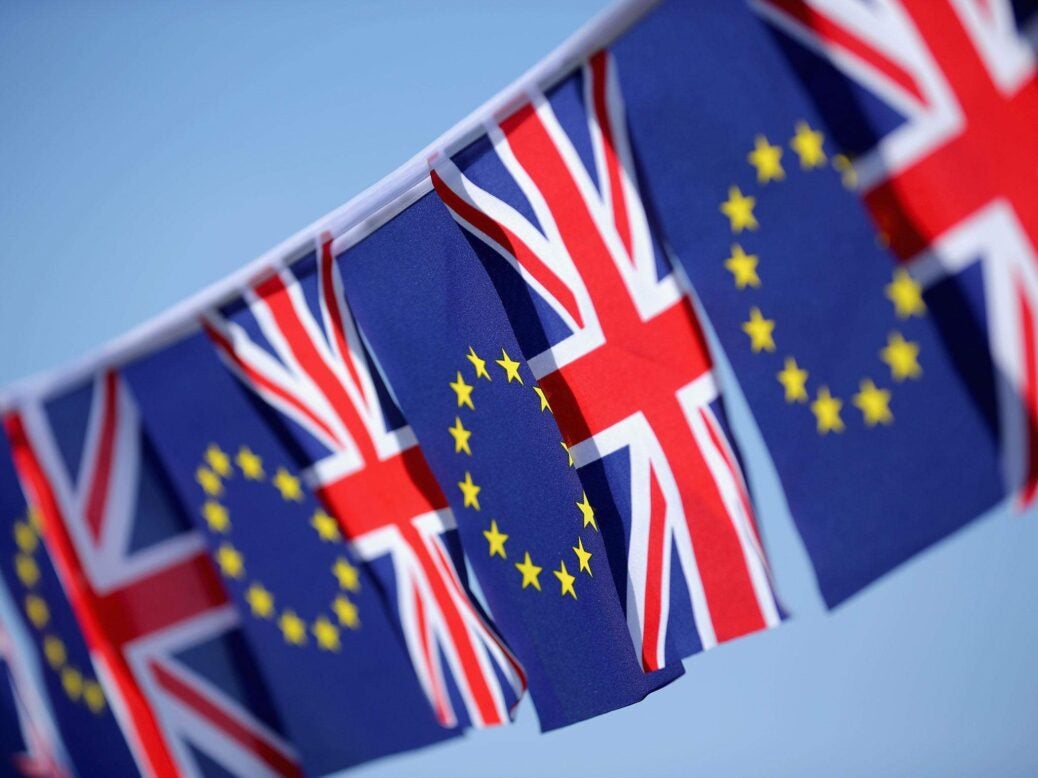 The government's deal with the DUP has important ramifications for Brexit, and what will surely become known as the 'British model', writes Alec Marsh
How do you like your Brexit? Hard, soft or clean? Perhaps like many of the most ardent supporters of Britain's departure from the European Union, you are a sunny-side-up person? In which case, akin to most dogmatic voices on the Remain side, you would be prepared to let your idealism trounce the facts, and have us exit the EU, regardless of the cost. For the 'Bremoaners', the opposite delusion holds sway: they cling on to the hope of confounding Brexit and staying in the EU — all against the wishes of the millions who voted for it. Neither camp, of course, is fully in touch with reality. Instead they wash it with a Panglossian coating that suits their positions.
So what sort of Brexit should our government be pursuing? First and foremost, it must be a departure from the EU that works for the City and preserves London's position as the world's global financial capital. As our survey of the top 100 wealth managers makes clear, this is by no means a foregone conclusion, with many admitting to concern for London's cherished primacy. While neither Luxembourg nor Frankfurt, Paris nor Dublin will ever seize London's financial-services crown, they could collectively nibble away at it, while a more significant extra-European challenger such as Hong Kong, Singapore or New York quietly begins to eat London's lunch.
Which brings us back to the essential question: what Brexit? A Continental variety — served cold with jam and involving some Norway-style accommodations — or the Full English Brexit, one which sees us leave 'deal or no-deal' in 2019? The outcome of the election on 8 June offers some guidance. First of all, it removed any doubt that it must happen. More than 82 per cent of the electorate, or some 26 million people, voted for parties which were committed to Brexit in their manifestos. They returned 590 of the 650 MPs in Parliament on that basis. This sweeps away the 2015 Cameron-era House of Remainers and makes it clear to the House of Lords that they have no place to frustrate the will of the people.
The other thing that was notably swept away was the Tory majority. With 318 MPs, Theresa May is still in power, but only with the support of 10 Democratic Unionist Party MPs, who, because of the Northern Irish border with the Republic, have a softer stance on Brexit than the government has hitherto. For them, 'no deal' is not an option. In addition, this loss of the government's majority, plus a good deal of Mrs May's personal prestige, is occasioning further accommodations on Brexit. The chancellor, Philip Hammond, has insisted on what he regards as a more business- and City-friendly Brexit as a condition of his support to the enfeebled prime minister. Likewise the 13 Conservative MPs returned from north of the border, under Ruth Davidson's leadership, are pushing for a softer outcome. Ms Davidson has called for an 'open Brexit', one which prioritises free trade and the economy over limiting immigration, which aligns her more closely with the chancellor's position.
However, any thought that this might reverse the government's stance on leaving the Single Market is countered by Jeremy Corbyn's 'jobs-first Brexit' that emphasises tariff-free access to the Single Market, rather than remaining in it. As a result Labour votes may be required to get a Brexit deal through the Commons, if the eventual agreement falls foul of paler shades of blue.
All of which makes its impossible for the government to go it alone on Brexit and renders Mrs May's former position untenable. She has no option but to build a consensus on Britain's future EU settlement and she might find it easier to achieve that cross-party then within her own. It is essential that this final settlement respects the wishes of an electorate that has twice now voted for Brexit — most recently on 8 June. The Spear's prediction is that whatever path Britain does blaze for itself during the Brexit negotiations, it will have to be different from those seen elsewhere. Regardless of voters in Northern Ireland or Scotland, it will probably be closer to what we might call the Full English Brexit and will doubtlessly become known as the 'British model'.
Alec Marsh is Editor at Spear's
To enjoy all this and more, go to your nearest WHSmiths travel store or independent news agent or visit www.spearswms.com/subscribe