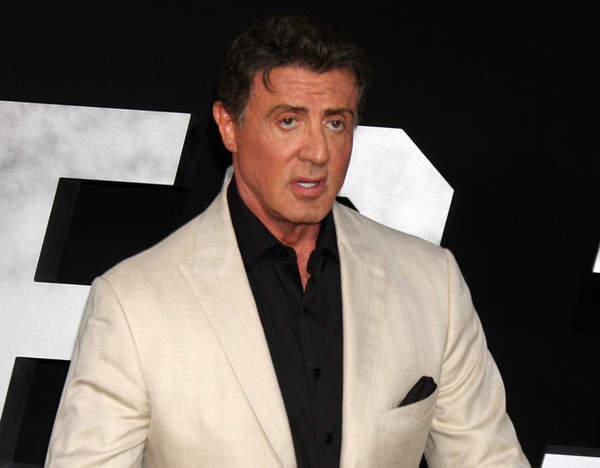 Author: Suren Prasad

Sylvester Stallone is worth an estimated £276 million. He was born on July 6, 1946 in Hell's Kitchen, New York. His Italian immigrant father Frank Stallone was a hairdresser while his American born Ukrainian mother Jacqueline Stallone (née Labofish) is an astrologer and former dancer. A doctor's negligence at birth left Stallone with a severed a facial nerve, which paralyzed his lower left face leaving him with mumbling speech and a permanent snarl.
His parents' divorce when he was 11 saw Stallone sent to a "troubled kids" school. Later on, Stallone studied drama at the University of Miami, but later opted out to pursue acting full-time.
A crucial break came in the form of The Lord's of Flatbush (1974), which Stallone also scripted. A subsequent career-turning point arrived with Rocky, when he caught United Artists' attention with his script about a down-and-out boxer. Wanting to play the role himself, he allegedly turned down an offer of selling the script for $330,000, although he was near broke at the time. He later convinced the producers with a cheap budget and a $230 per week wage for himself.
Rocky (1976) catapulted him to stardom as the movie was nominated for ten Oscars, including Best Original Screenplay and Best Actor. It ultimately won in the Best Director, Best Picture and Best Film Editing categories.
Stallone went on to write, direct and star in Rocky II, another commercial success, collecting $200 million at the box office. This prompted him to make four more sequels. The most recent installment in 2006 was also hit, grossing $70.3 million on the domestic front and $155.7 million worldwide.
The same pattern followed with First Blood, a box office smash about Vietnam War veteran Rambo, after which he shot three more eponymous sequels. The series boasted an opening day collection of $6,490,000 and $18,200,000 over the week. Its global box office tally came to $113,244,290.
Stallone movies to succeed overseas rather than at home include Cobra (1986), which grossed $160 million plus worldwide. His 1993 movie Cliffhanger made $84 million in the US market and $171 million worldwide. The same year saw him amass over $158 million worldwide for Demolition Man. The Specialist (1994) collected over $170 million worldwide, while another domestic flop, Daylight (1996), made $126 million overseas.
Stallone also lent his voice to the animation movie Antz (1998), a box office hit and the action legend was the voice of Joe the Lion in Zookeeper (2011).
Stallone's latest venture, The Expendables series, has an all-star ensemble cast including some aging action legends: Arnold Schwarzenegger, Bruce Willis, Dolph Lundgren, Jason Statham, Jet Li, Mickey Rourke, Steve Austin and Jean-Claude Van Damme all feature.
Going straight to number one at the domestic box office, the first installment earned $34,825,135 in its opening week.
Stallone also holds the impressive title of being the only person in Hollywood to act in box office chart toppers over five consecutive decades.
A successful writer, actor and director whose four-decade career totals more than 50 films, Stallone's net worth of around $400 million is predominantly based on the legendary Rocky and Rambo franchises. The Expendables franchise has contributed even further to Stallone's current estimated wealth. A resident of Beverly Hills, California, he has five children and has been married to former model Jennifer Flavin since 1997.