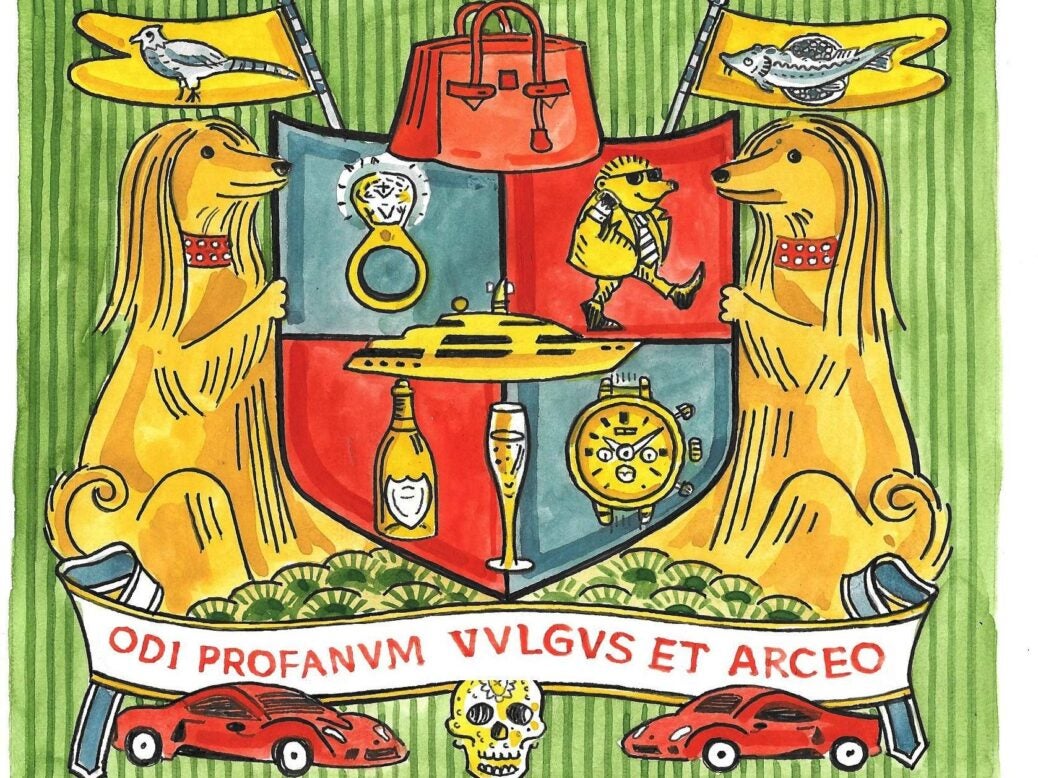 The latest issue of Spear's is an embarrassment of riches, covering the best in luxury, as well as everything from 5 Hertford Street to Maldivian private islands, writes Alec Marsh
Those with what used to be called a Classical education will take pleasure in the cover of this edition, supplied by our brilliant cover artist Adam Dant. Odi profanum vulgus et arceo, of course, is a quote from Horace, meaning: 'I hate the unholy rabble and keep them away.' As coverlines go, it's not terribly inclusive.
But it is, of course, deliberately ironical and as the Spanish artist Velazquez proved in 1647 when he inserted a gure of Eros into what was otherwise a racy nude of his girlfriend in the Rokeby Venus (on display at the National Gallery, room 30), a cloak of classicism can work wonders. In this edition we celebrate 100 of the leading figures working in luxury today. Our inaugural Spear's Luxury Index, published in association with Boadicea the Victorious, identifies and profiles the elite cadre of individuals making waves across luxury goods and services – from horologists to hoteliers and hatters – qualifying by their sheer excellence, innovation or in influence. It's an unrivalled journey into the best of the best.
This November/December edition, offers a cornucopia of riches: first, we have a conversation with Salman Rushdie, one of the world's greatest living authors. We also meet Stephen Schwarzman, the co-founder of Blackstone and one of the world's richest the world's richest men, in an interview which charts his rise. Find out what keeps a man with $18 billion awake at night.
We also take two walks this issue –one through London's Theatreland with the inestimable Simon Callow and our intrepid editor-at-large William Cash goes for a mind-expanding and waist-shrinking hike along the West Highland Way. Finally, our Issues section is completed by two important contributions: first, a visit to 5 Hertford Street, where our writer Edwin Smith finds out what has made this, quite plausibly, the most important private members' club in the world today.
John Arlidge sketches out the new battle lines between BA and Virgin as both unveil new and improved services.
There is so much of which I am proud in this edition: thank you to all our contributors – not least Nicholas Coleridge, Lucia van der Post, Jason Cowley, Clive Aslet, Nick Foulkes and Annamaria Koerling.
Thank you also to our other interview guests, including Andrew Bainbridge, Colin Davidson and Alexandra Tolstoy  As Oscar Wilde put it,nothing succeeds likes uccess. And we don't need Latin for that.